Mission Blue announce Azores as new Hope Spot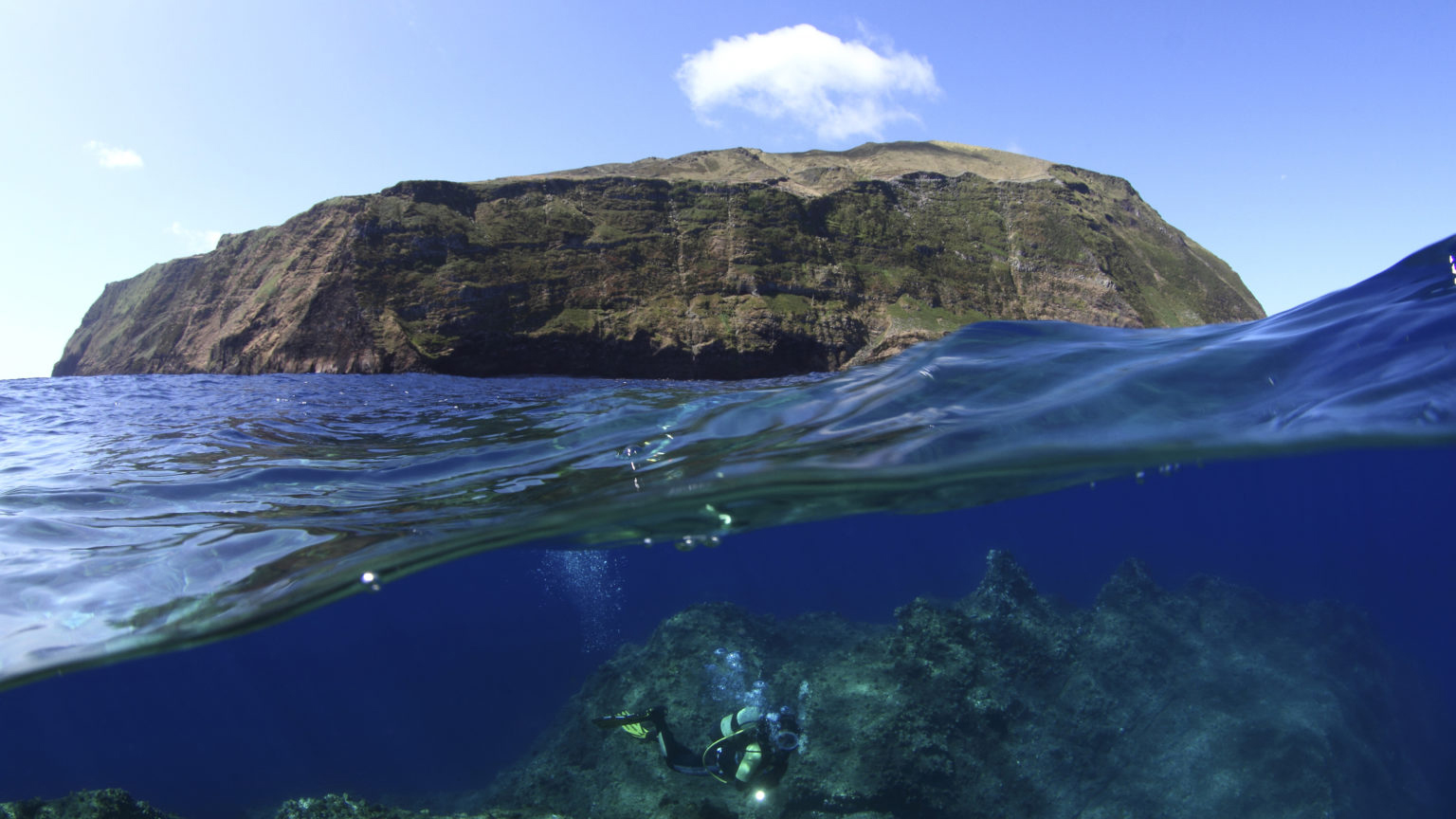 Rising from the deep seafloor where three continental plates meet, the Azores Archipelago stands as a grand oasis in the middle of the Atlantic Ocean. Here, underwater volcanoes host highly specialized fauna and rugged seamounts hold vibrant, thriving sponges and coral gardens. Forever loved by the whales, adventurous sailors, and its people, the rich heritage of the Azores Archipelago has become globally renowned and cherished. To flourish into future generations, stakeholders believe that these marine ecosystems need to be preserved by a comprehensive network of marine protected areas (MPAs).
Mission Blue, international ocean conservation nonprofit, recognizes the Azores Archipelago as a Hope Spot in support of a coherent network of MPAs that extend from the surface of the sea all the way down to the deep seafloor.
Dr. Sylvia Earle, Founder of Mission Blue, says, "The Azores Archipelago is a magnet for life. It really is a magical place."  She continues, "Launching the Azores as Hope Spot is so logical – just ask the whales. They know how special this place is. This used to be a place where whales were killed and now people are making a living by respecting the whales and having people come out and visit them as fellow citizens of the planet."
Christopher Pham, Azores Hope Spot Champion, adds, "The inclusion of the Azores as a Hope Spot is a significant step in our mission to promote the protection of this unique place." Pham works as a research associate at the Okeanos research center of the University of the Azores specializing in deep-sea ecosystems and plastic pollution.
In 2019, the Regional Government of the Azores announced the Blue Azores program, in partnership with the Oceano Azul Foundation and the Waitt Institute that will lead to the declaration of 15% of the Azorean Economic Exclusive Zone (EEZ) as new no-take marine reserves. However, more work is needed in the conservation of the Azores marine territory, namely the implementation of MPA management plans and a strong Marine Spatial Planning policy, both in progress.
Perhaps what makes the Azores Archipelago such a precious gem of the sea is its rare and richly valuable ecological and biological qualities. The Azores contains a key portion of the Mid-Atlantic Ridge – the most prominent ocean floor feature in the Atlantic Ocean. Here, the ocean is divided into eastern and western deep basins and hosts hydrothermal vent ecosystems. Seamounts in the Azores may act as essential "stepping stones" allowing the faunas from Madeira and Canaries, Africa and the Mediterranean Sea to reach the center of the North Atlantic.
Click here to explore the interactive Hope Spot StoryMap, hosted on ESRI.
Gozo Diving and Gozo Technical Diving join RAID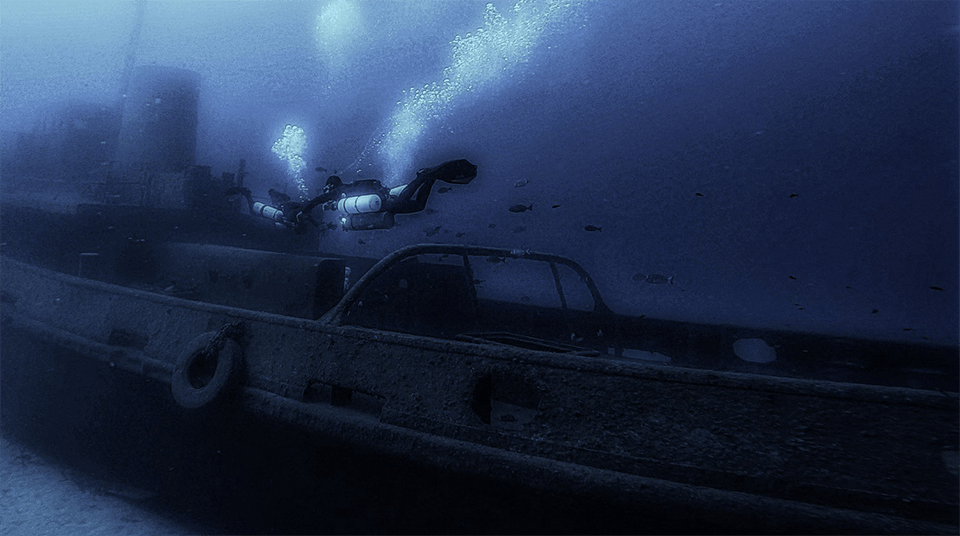 Great news for RAID divers around the world: Gozo Diving & Gozo Technical Diving have joined the RAID network and now offer RAID courses, and RAID-quality support in one of the classic Mediterranean dive destinations.
Malta is a well-known and highly rated diving destination. The water is warm (around 28 degrees), the visibility is epic (20-40 metres), and many sites have weak to moderate current. So, there are great dive sites for every level of experience, and these include fantastic and historic wreck dives.
Located on the Island of Gozo, RAID's new dive centre, offer the complete range of recreational, technical and Instructor courses. The facilities include two classrooms, access to an onsite pool and a full CCR room. So, visiting divers and instructors can enjoy nitrox, trimix, as well as oxygen-compatible air fills, rentals of sidemount cylinders, twinsets, and stage cylinders, DPV rental and of course high-end teaching, coaching and experienced guiding.
Gozo Diving and Gozo Technical Diving has more than 30 years of experience in training, exploration and diving professionalism. Now fully aligned to offer the the complete spectrum of RAID courses, which means both experienced divers as well as those who want to start exploring the underwater world can come and enjoy the dive site attractions of Malta and Gozo knowing they'll get the fun and full-service experience our agency and network of RAID dive centres are famous for.
To find out more, email: info@gozotechnicaldiving.com or visit their website at: www.gozotechnicaldiving.com
Photos: RAID Blog
DIVING talks 2022: 4 great reasons why you should attend!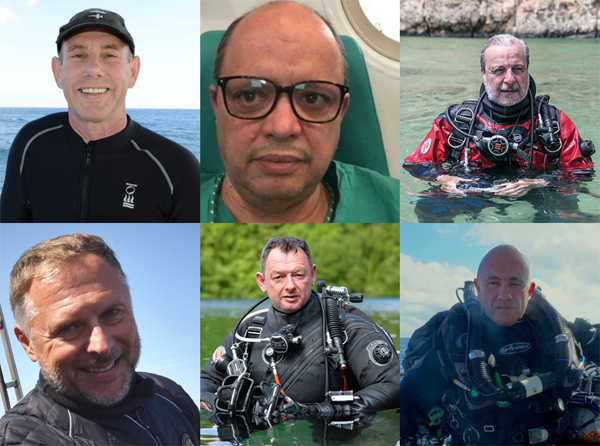 International Dive Show DIVING talks 2022 takes place from 6-9 October in Troia, Portugal. Here's four great reasons why you should attend…
1. The 'Talks' and the Speakers
What do you get when you have in the same room Dr Alessandro Marroni, Dr Óscar Camacho and Dr Simon Mitchell? Undoubtedly an incredible amount of knowledge in diving physiology and hyperbaric medicine. If you are a diver, you know the value of such a debate.
What do you expect to see in a Bill Stone presentation?
Wouldn't you like to discuss with Thomas Stachura, Leigh Bishop or Armando Ribeiro their findings underwater in the expeditions that led to the discovery and identification of new shipwrecks?
2. The Exhibition: brands and trials
It's about talking with 'who knows' and testing that piece of equipment even underwater if you want!
Friday, October 7, is BRANDS DAY. Try dive the Mares SCR Horizon, test your preferred scooter, and more. Bring shorts or a swimming suit. This is happening in the swimming pool. Join us on October 7. Diving Talks is also Brands Day!
3. DIVING talks is a family/ partner friend event
You don't need to leave your family or partner behind.
If you want to attend, transform this trip into a partner or family trip to Portugal. There are many things they can do while you enjoy the Talks.
It is not that you need to have something planned. The peninsula is such a fantastic site to enjoy; there's the beach if you want to relax by the sea, there are trails you can check out, or you can relax by the pool.
4. YOU CAN ACTUALLY DIVE!
If you have free time and want to explore Portugal underwater, DIVING talks can be the pretext for a 'stay and dive' side-program.
Diving talks partnered with Portugal Dive, a boutique dive concierge that organizes dive trips to Portugal; the mainland and in the Azores and Madeira archipelagos.
Diving recreational or technical, you can expect the European Atlantic's most transparent waters full of life, schools of fish, the big pelagic, and even monk seals: all that and wrecks, inland caves, you name it.
Opt to arrive one-week earlier or leave one-week later, and chose the stay and dive program for your type of diving and preferences.
For more information, contact Arlindo Serrão via e-mail: arlindo.serrao@portugaldive.com or check out the following links: