DIVING talks 2022: the discussion we all want to hear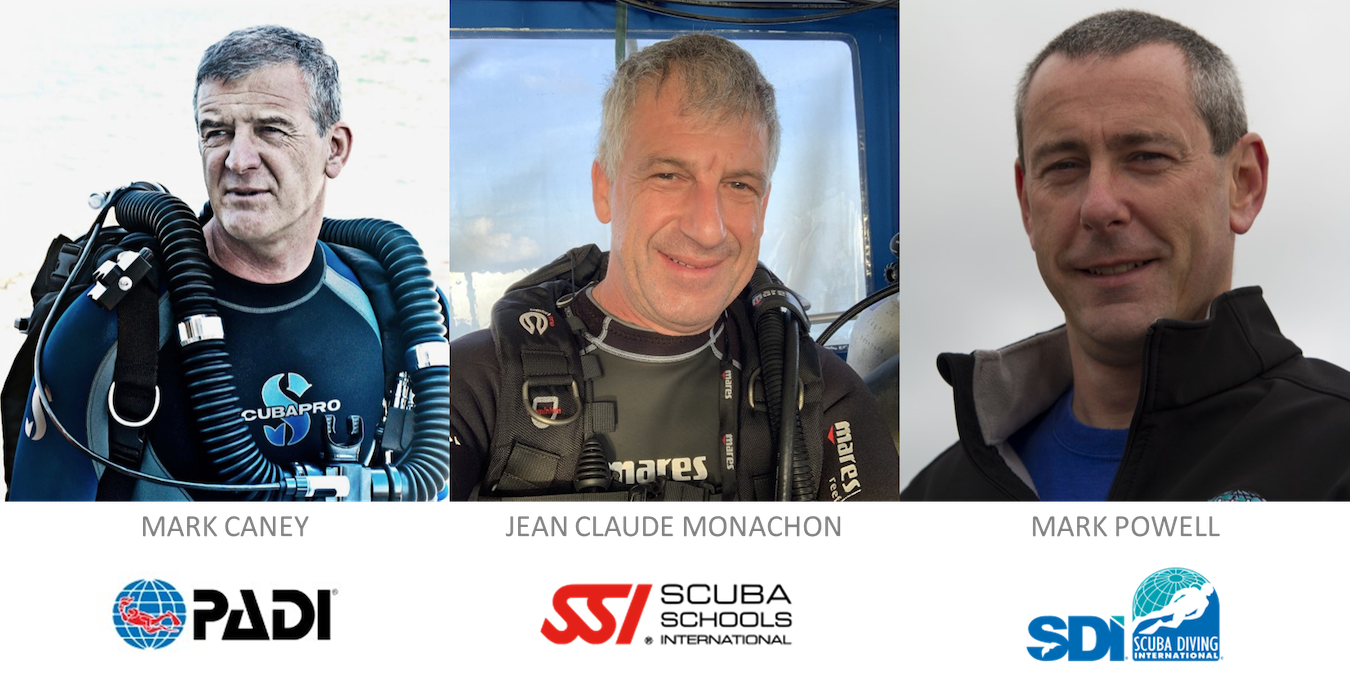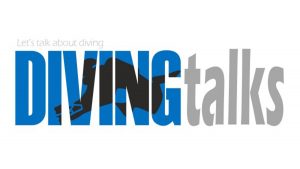 This year's DIVING talks event will take place in Troia, Portugal from October 7-9 2022. The event will bring together many of the world's leading divers, explorers, scientists, and researchers, and one of the highlights is sure to be the presentations.
Imagine having PADI, SDI and SSI in the same room to discuss the future of teaching in diving? This would be an exciting debate, wouldn't it?
Imagine no more. Mark Caney, Mark Powell and Jean Claude Monachon are going to be talking about diving through the perspective of the three biggest agencies: PADI, SDI and SSI.
Mark Caney, PADI – Professional Association of Diving Instructors' Industry Relations and Training Executive, is President of the European Underwater Federation, President of the Rebreather Training Council and President of the World Recreational Scuba Training Council.
Mark Powell is the SDI – Scuba Diving International Director of Global Development
Jean Claude Monachon is SSI – Scuba Schools International Vice-President, International Business Development & Marketing.
This is one 'talk' you won't want to miss!
For more information, contact Arlindo Serrão via e-mail: arlindo.serrao@portugaldive.com or check out the following links:
DIVING Talks is back for 2023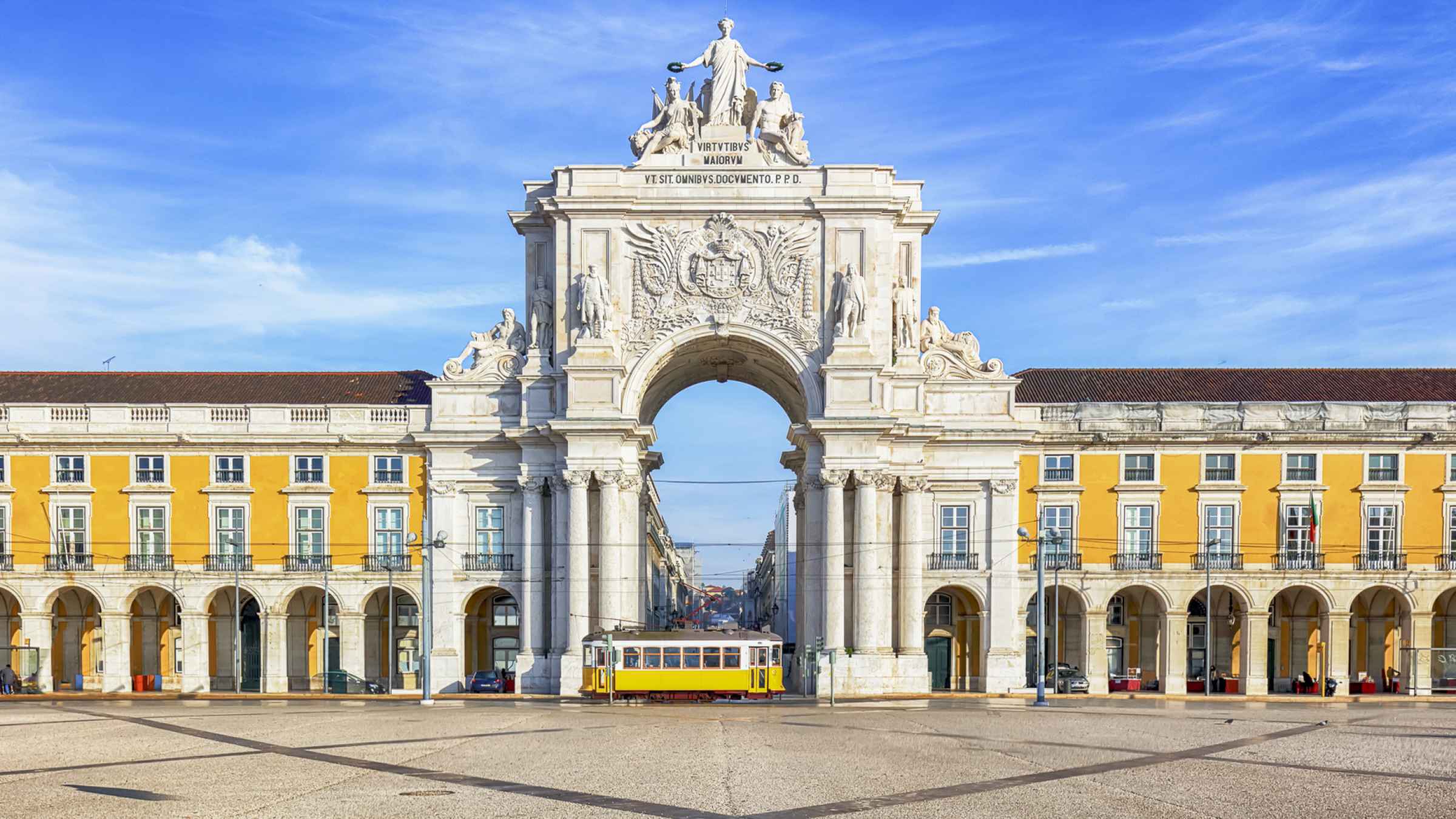 The third edition of DIVING Talks will take place in Lisbon at the Navy Museum from October 6th to 8th 2023.
This year's show invites all the attendees to explore the depths of their shared passion for diving. Following on from two successful shows, this year's event promises to be spectacular. The Speakers' Panel brings Portugal some of the world's most renowned diving experts, and they will share knowledge, experiences, and insights during a series of outstanding presentations.
DIVING Talks 2023 is for seasoned divers, technical divers, beginners, and all those keen to know more about the ocean and underwater activities. Attending the DIVING Talks will undoubtedly offer a wealth of information and inspiration to enhance everyone's diving adventures.
Speakers
So far, the DIVING Talks organization has already confirmed the attendance of divers, scientists, archaeologists and other professionals such as Alessandro Marroni, Darcy Kieran, David Doolette, Gareth Lock, João Correia, Jonathan Bird, Karen van den Oever, Luiz Rocha, Mark Powell, Michael Menduno, Nuno Sa, Pete Mesley, Phil Short, Simon Caruana, Simon Mitchell and Tom St George.
These names are enough to ensure an incredible gathering, but more are coming. Follow the DIVING Talks website or DIVING Talks on social media, where the Organization updates everything about the event.
Tickets
This year you have three options to attend the show:
Full Weekend ticket – Full access to everything, from October 6th to 8th. October 6th is Brands Day, and October 7th and 8th are the talks and presentations.
One-Day Ticket – Attend the DIVING Talks for one day (October 7th or 8th) and the Brands Day (October 6th).
If you buy your tickets during the early bird period, attendees benefit from a 10% discount.
Side Events
This year the Organization is preparing numerous side events, from equipment trials to visits to the region, that will enrich the weekend, continuing to offer those that don't dive reasons to attend or to go to Portugal with the attendees.
For more information, please reach out to Founder Arlindo Serrao at divingtalks@divingtalks.com
Website: https://www.divingtalks.com
Facebook: https://www.facebook.com/divingtalks
Instagram: https://www.instagram.com/diving.talks
Gozo Diving and Gozo Technical Diving join RAID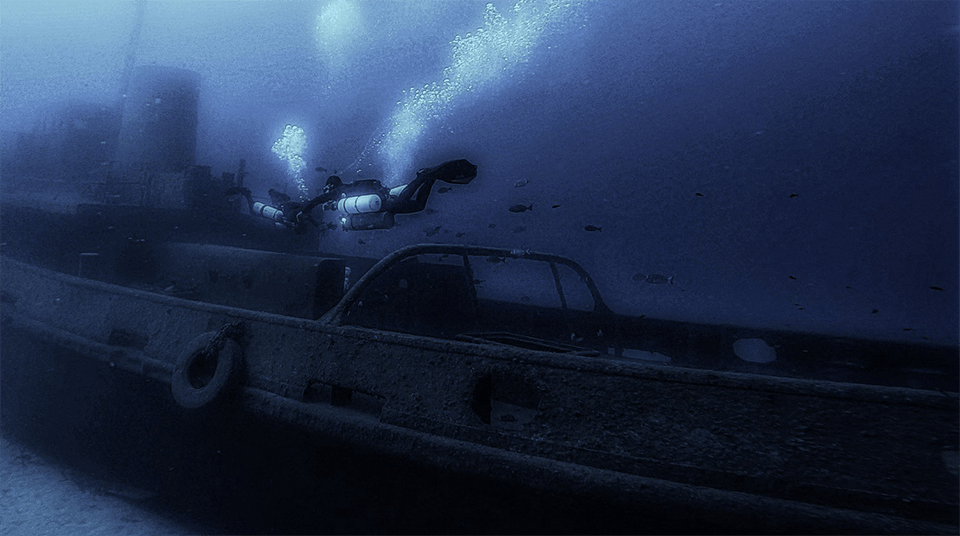 Great news for RAID divers around the world: Gozo Diving & Gozo Technical Diving have joined the RAID network and now offer RAID courses, and RAID-quality support in one of the classic Mediterranean dive destinations.
Malta is a well-known and highly rated diving destination. The water is warm (around 28 degrees), the visibility is epic (20-40 metres), and many sites have weak to moderate current. So, there are great dive sites for every level of experience, and these include fantastic and historic wreck dives.
Located on the Island of Gozo, RAID's new dive centre, offer the complete range of recreational, technical and Instructor courses. The facilities include two classrooms, access to an onsite pool and a full CCR room. So, visiting divers and instructors can enjoy nitrox, trimix, as well as oxygen-compatible air fills, rentals of sidemount cylinders, twinsets, and stage cylinders, DPV rental and of course high-end teaching, coaching and experienced guiding.
Gozo Diving and Gozo Technical Diving has more than 30 years of experience in training, exploration and diving professionalism. Now fully aligned to offer the the complete spectrum of RAID courses, which means both experienced divers as well as those who want to start exploring the underwater world can come and enjoy the dive site attractions of Malta and Gozo knowing they'll get the fun and full-service experience our agency and network of RAID dive centres are famous for.
To find out more, email: info@gozotechnicaldiving.com or visit their website at: www.gozotechnicaldiving.com
Photos: RAID Blog