DIVING talks 2022: all you need to know about this year's event in Portugal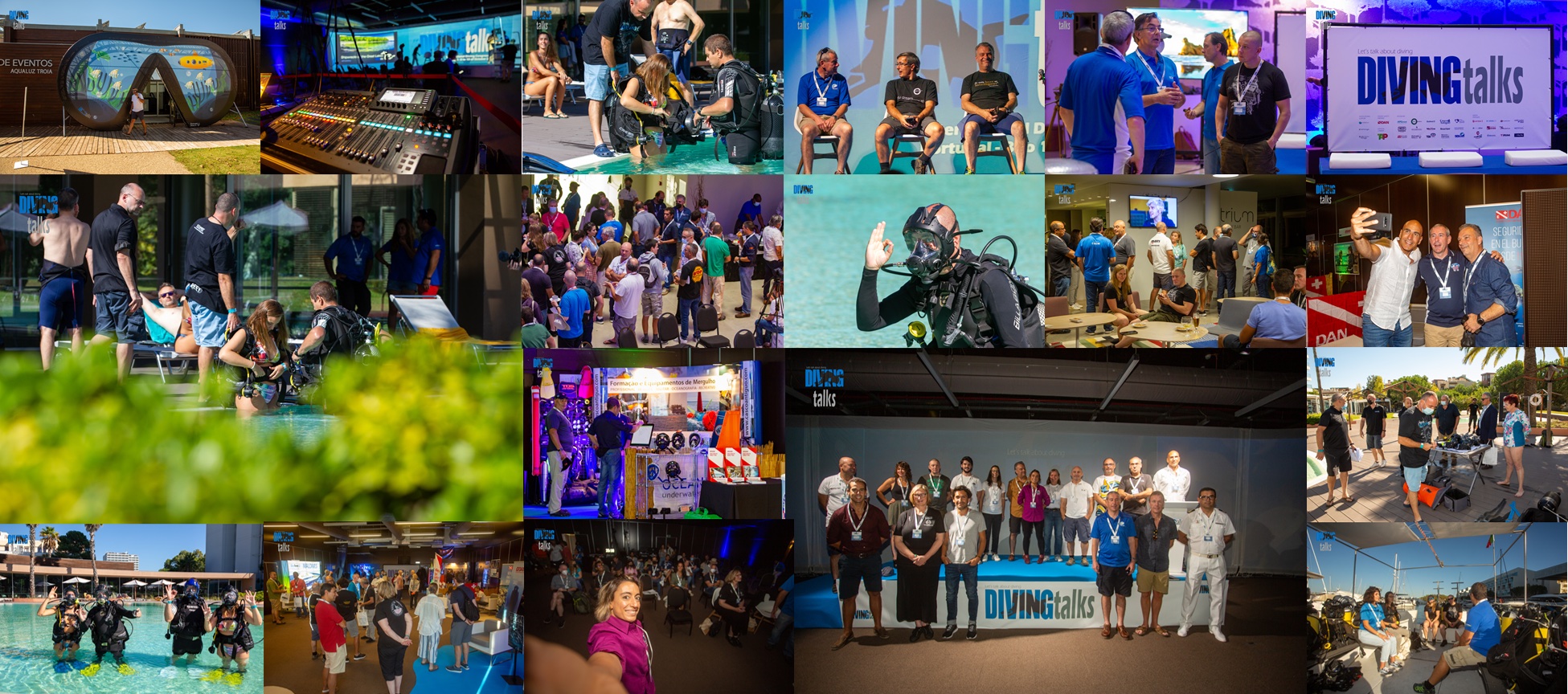 It's been announced that the second DIVING talks event will take place in Troia, Portugal from October 7-9 2022. This international event brings together the world's leading divers, explorers, scientists, and researchers, and follows the 2021 event considered by many to be one of the best dive shows worldwide.
DIVING talks will feature presentation panels, talks and debates by keynote speakers from all over the world to promote and share knowledge on the underwater environment. The Organization expects to host 450+ worldwide attendees locally and 50,000 online viewers during the show's three days.
EVENT HIGHLIGHTS
Once again, the show will bring together a fantastic Speakers Panel with some of the most recognised and followed divers, explorers, scientists, and researchers;
Capitalising on the success of the "Talks" format, DIVING talks 2022 maintains the thematic panels', but the Speakers will engage in other debate formats;
The brands will have more facetime with their clients and promote equipment trials, workshops, and networking opportunities during the so-called "Activities".
Establish in Portugal a new hub for all subjects related to diving, both technical and scientific.
The DIVING talks speakers come from all over the world, work on different projects related to the subaquatic environment and will share incredible stories with the attendees. Already confirmed are Adam Wood, Alexandre Hasche, Armando Ribeiro, Audrey Cudel, William (Bill) Stone, Brandi Mueller, Gareth Lock, Jean Claude Monachon, Leigh Bishop, Mark Caney, Mark Powell, Nuno Sá, Simon Mitchell, Stef Panis, Teresa Amaro, Tomasz Stachura, and Xavier Meniscus.
STRUCTURE OF THE EVENT
THE PANELS
The Panels will promote the best, the most innovative content, the latest work and discoveries in diving, sub-aquatic studies, and technological development. The Panels will feature exciting presentations or debates on essential topics such as scuba diving teaching evolution.
THE EXHIBITION
DIVING talks 2021 will feature an exhibition area, a 'show and tell' expo that will host a range of exhibitors from the global diving industry, showcasing their latest services, products and technologies.
THE ACTIVITIES
The Activities will be a space and time for joining a brand with its client base, showing, discussing or experimenting – even underwater.
VISITING AND 'STAY & DIVE' PACKAGES
DIVING talks 2022 partners with Portugal Dive to provide the best planning solutions for Attendees wanting to spend some time in Portugal, visiting and diving before or after the show.
Find our more at www.portugaldive.com | portugaldive@portugaldive.com
Attendees wanting to benefit from special conditions using Portugal Dive's services, please provide a copy of your e-ticket when booking.
PROGRAM
DIVING talks 2022 will be held from October 7 to 9. The schedule is as follows:
FRIDAY, October 7 2022
09:30 – 12:00  Scuba discovery activities
09:30 – 18:00  Arrival, accreditation and set-up of displays
12:30               Welcome lunch
12:30 – 18:00  Workshops, trials, brand networking
14:30               Official opening of the Exhibition
17:30               Visit Grandola with dinner
SATURDAY, October 8 2022
All-day             Exhibition and visit to displays
Morning          "Talks"
13:00 – 14:00  Lunch
Afternoon       "Talks"
19:30               DIVING talks dinner and Awards Ceremony
SUNDAY, October 9 2022
All-day             Exhibition and visit to displays
Morning          "Talks"
13:00 – 14:00  Lunch
Afternoon       "Talks"
Attendees will benefit from special conditions for accommodation in selected hotels close to the show venue.
CONTACT POINT FOR FURTHER DETAILS
Arlindo Serrão
E-mail: arlindo.serrao@portugaldive.com
Mobile: +351 964643858
For more information:
Gozo Diving and Gozo Technical Diving join RAID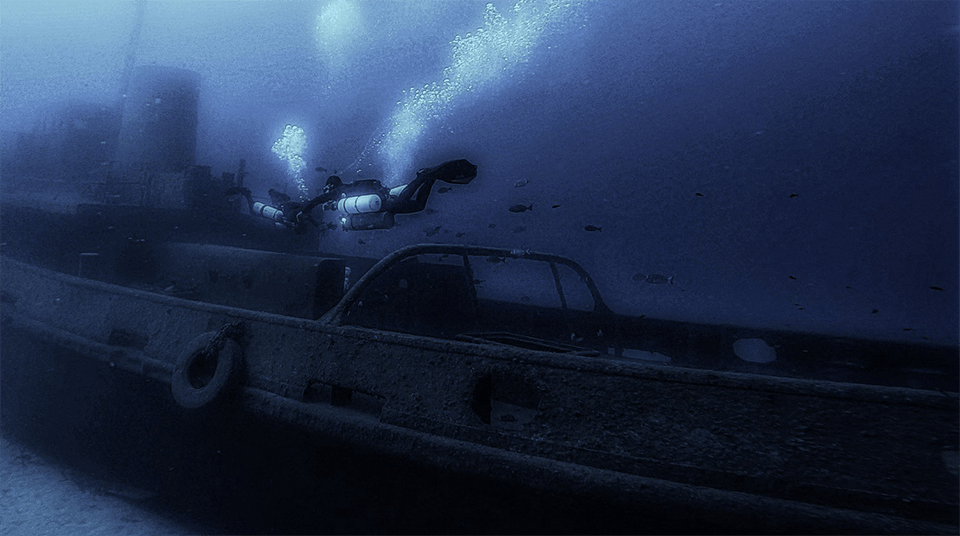 Great news for RAID divers around the world: Gozo Diving & Gozo Technical Diving have joined the RAID network and now offer RAID courses, and RAID-quality support in one of the classic Mediterranean dive destinations.
Malta is a well-known and highly rated diving destination. The water is warm (around 28 degrees), the visibility is epic (20-40 metres), and many sites have weak to moderate current. So, there are great dive sites for every level of experience, and these include fantastic and historic wreck dives.
Located on the Island of Gozo, RAID's new dive centre, offer the complete range of recreational, technical and Instructor courses. The facilities include two classrooms, access to an onsite pool and a full CCR room. So, visiting divers and instructors can enjoy nitrox, trimix, as well as oxygen-compatible air fills, rentals of sidemount cylinders, twinsets, and stage cylinders, DPV rental and of course high-end teaching, coaching and experienced guiding.
Gozo Diving and Gozo Technical Diving has more than 30 years of experience in training, exploration and diving professionalism. Now fully aligned to offer the the complete spectrum of RAID courses, which means both experienced divers as well as those who want to start exploring the underwater world can come and enjoy the dive site attractions of Malta and Gozo knowing they'll get the fun and full-service experience our agency and network of RAID dive centres are famous for.
To find out more, email: info@gozotechnicaldiving.com or visit their website at: www.gozotechnicaldiving.com
Photos: RAID Blog
DIVING talks 2022: 4 great reasons why you should attend!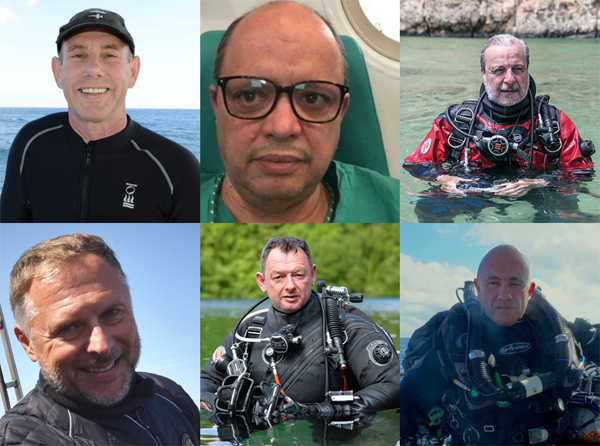 International Dive Show DIVING talks 2022 takes place from 6-9 October in Troia, Portugal. Here's four great reasons why you should attend…
1. The 'Talks' and the Speakers
What do you get when you have in the same room Dr Alessandro Marroni, Dr Óscar Camacho and Dr Simon Mitchell? Undoubtedly an incredible amount of knowledge in diving physiology and hyperbaric medicine. If you are a diver, you know the value of such a debate.
What do you expect to see in a Bill Stone presentation?
Wouldn't you like to discuss with Thomas Stachura, Leigh Bishop or Armando Ribeiro their findings underwater in the expeditions that led to the discovery and identification of new shipwrecks?
2. The Exhibition: brands and trials
It's about talking with 'who knows' and testing that piece of equipment even underwater if you want!
Friday, October 7, is BRANDS DAY. Try dive the Mares SCR Horizon, test your preferred scooter, and more. Bring shorts or a swimming suit. This is happening in the swimming pool. Join us on October 7. Diving Talks is also Brands Day!
3. DIVING talks is a family/ partner friend event
You don't need to leave your family or partner behind.
If you want to attend, transform this trip into a partner or family trip to Portugal. There are many things they can do while you enjoy the Talks.
It is not that you need to have something planned. The peninsula is such a fantastic site to enjoy; there's the beach if you want to relax by the sea, there are trails you can check out, or you can relax by the pool.
4. YOU CAN ACTUALLY DIVE!
If you have free time and want to explore Portugal underwater, DIVING talks can be the pretext for a 'stay and dive' side-program.
Diving talks partnered with Portugal Dive, a boutique dive concierge that organizes dive trips to Portugal; the mainland and in the Azores and Madeira archipelagos.
Diving recreational or technical, you can expect the European Atlantic's most transparent waters full of life, schools of fish, the big pelagic, and even monk seals: all that and wrecks, inland caves, you name it.
Opt to arrive one-week earlier or leave one-week later, and chose the stay and dive program for your type of diving and preferences.
For more information, contact Arlindo Serrão via e-mail: arlindo.serrao@portugaldive.com or check out the following links: