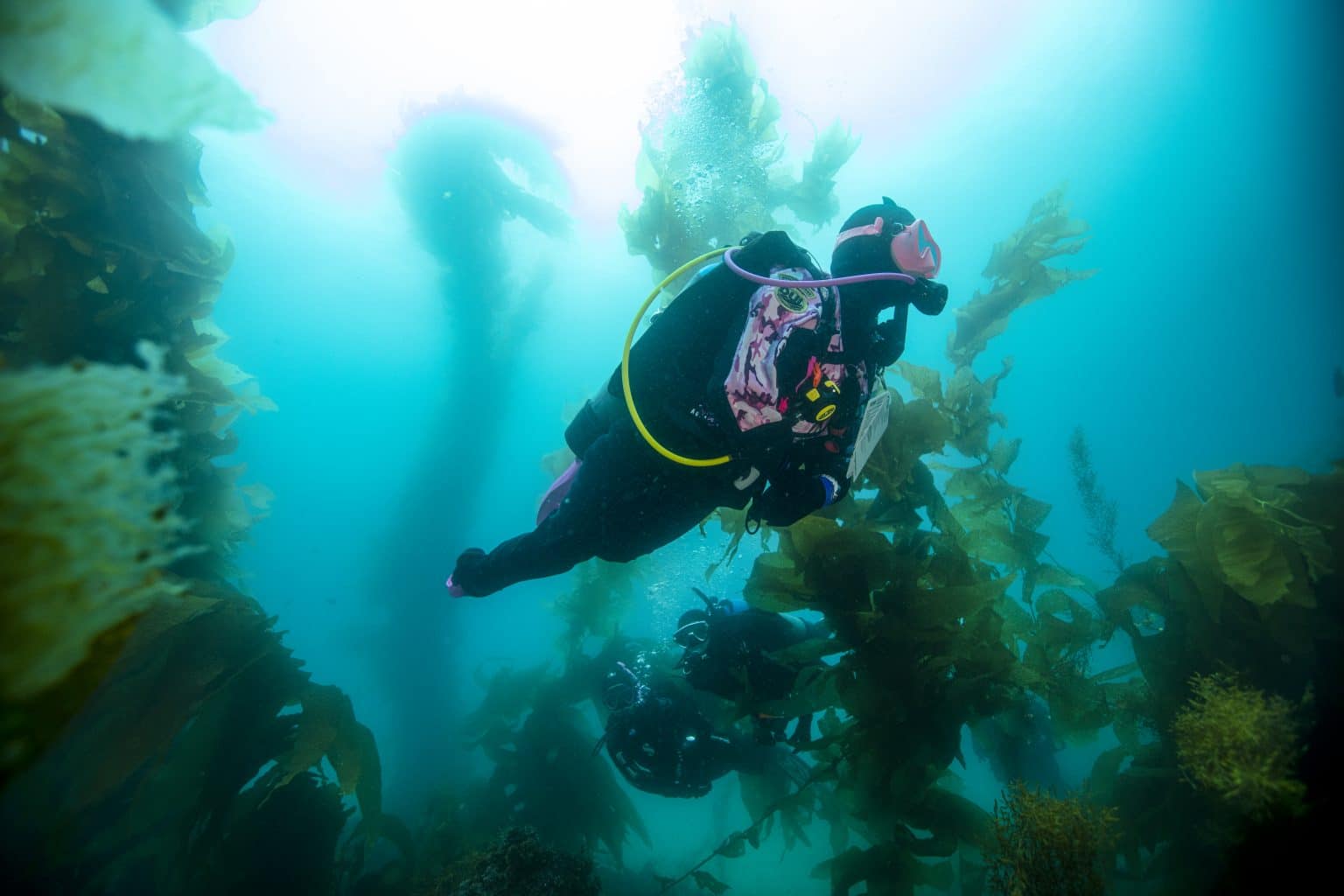 In the mood for a snowy holiday when you can get back into the water? Why not get back to your favourite underwater sport instead of hitting the slopes like everyone else? Check these incredible dive sites and explore a new underwater world in your drysuit!
The quirkiest and spookiest ice diving site in Europe is only 45 minutes driving from the capital of Estonia, Tallinn. Rummu Quarry used to be a limestone mining site and a prison. When the excavation labour ceased in the 1990s, pumps that kept the quarry dry were shut down. Soon water started flooding the entire site. After the prison closed in 2012, Rummu became an adventure centre where you can practice different outdoor sports including diving in the crystal-clear waters of the quarry and explore the sunken ruins of the prison. Diving in Rummu Quarry is also available in the winter, making it a one-of-a-kind ice diving spot. Will you dare to do it?
Who to Dive With:
PADI 5 Star Center
Sireli Tanav 11, Harju Maakond, Rummu Quarry, Estonia 76102
+372 588 733 78
If diving in frozen lakes, which have almost no aquatic life, is not exciting enough for you, Russia is the place to go to practice marine ice diving. At the level of the Arctic Circle, the White Sea is the only sea that freezes in winter as all other places are warmed up by the Gulf Stream. Leaving from the shores of the region of Karelia, between St Petersburg and the border of Finland, you can go ice diving from December to April. In addition to impressive ice formations, you can also enjoy on the rocky sea-bed a surprise abundant marine fauna with soft coral, starfish, crabs, shrimps, sea urchins and sea anemones. An important point to remember, salt-water freezes at -1.8°C!
Who to Dive With:
PADI Dive Center
Nilmaguba, Loukhski Region, Republic of Karelia, Russia
(7) 495 105 7799
You won't find salty seas in Switzerland, but alpine lakes and rivers make for unique and mystical scuba diving.

Lake Geneva has a variety of dives to discover. Wall dives and freshwater scenery can be perused beneath the surface. There is even a wreck dive – a stellar spot for more advanced divers to take the plunge.

Another is Lake Zurich, where you can head to excellent scuba spots right from the shore. The lake is serene, with lofty mountains cascading upward from the lakeshore. Glacially fed, the lake has sublime visibility.

River divers will be blown away by the Verzasca, an impossibly clear river found just south of the Alps near the border of Italy.
Who to Dive with at Lake Geneva:
PADI 5 Star Center and Instructor Development Center
Route D'Arvel 106, Villeneuve, Switzerland 1844
+41 21 9601535
Landlocked Austria wouldn't seem a good place for diving, but you can't judge a book by its cover.

The Salzkammergut region of Austria has almost 170 lakes. A favourite is lake Attersee, where there are dive sites galore to check out, in this, the largest of the area's lakes. Nazi treasures were once held in Wolfgangsee, and though you can't take them with you, you can still see them on a dive.

During a trip here you can swim in the cold, gin clear water, checking out park benches, trees, and trails, all on a carpet of green grass. It's unreal!
Who to Dive with at Salzburg Lakes:
PADI 5 Star Center
Innsbrucker Bundesstrasse 53, Salzburg, Austria 5020
+43 662 890259
Inspired to start your own ice diving adventure? Find out more about the PADI Ice Diver specialty and head to PADI Travel to look for amazing destinations.
Gozo Diving and Gozo Technical Diving join RAID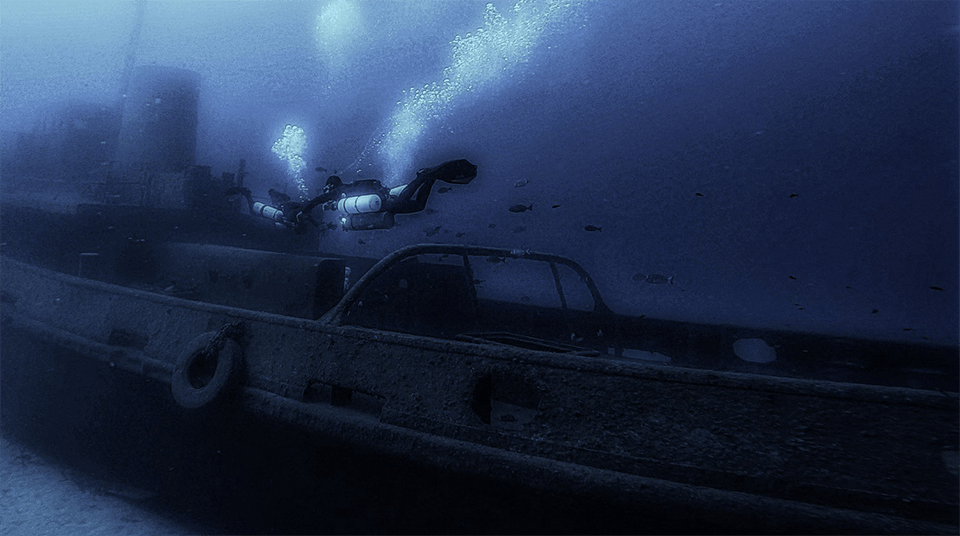 Great news for RAID divers around the world: Gozo Diving & Gozo Technical Diving have joined the RAID network and now offer RAID courses, and RAID-quality support in one of the classic Mediterranean dive destinations.
Malta is a well-known and highly rated diving destination. The water is warm (around 28 degrees), the visibility is epic (20-40 metres), and many sites have weak to moderate current. So, there are great dive sites for every level of experience, and these include fantastic and historic wreck dives.
Located on the Island of Gozo, RAID's new dive centre, offer the complete range of recreational, technical and Instructor courses. The facilities include two classrooms, access to an onsite pool and a full CCR room. So, visiting divers and instructors can enjoy nitrox, trimix, as well as oxygen-compatible air fills, rentals of sidemount cylinders, twinsets, and stage cylinders, DPV rental and of course high-end teaching, coaching and experienced guiding.
Gozo Diving and Gozo Technical Diving has more than 30 years of experience in training, exploration and diving professionalism. Now fully aligned to offer the the complete spectrum of RAID courses, which means both experienced divers as well as those who want to start exploring the underwater world can come and enjoy the dive site attractions of Malta and Gozo knowing they'll get the fun and full-service experience our agency and network of RAID dive centres are famous for.
To find out more, email: info@gozotechnicaldiving.com or visit their website at: www.gozotechnicaldiving.com
Photos: RAID Blog
DIVING talks 2022: 4 great reasons why you should attend!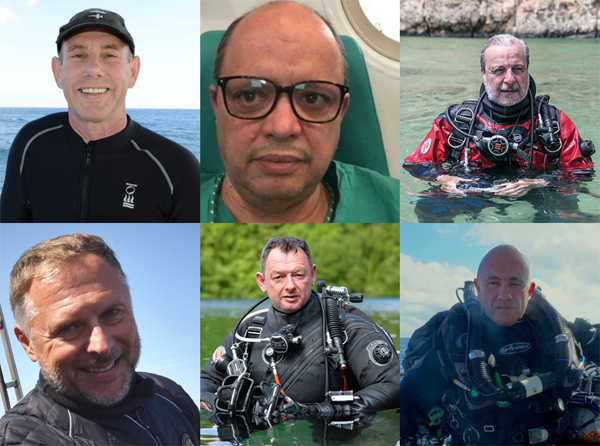 International Dive Show DIVING talks 2022 takes place from 6-9 October in Troia, Portugal. Here's four great reasons why you should attend…
1. The 'Talks' and the Speakers
What do you get when you have in the same room Dr Alessandro Marroni, Dr Óscar Camacho and Dr Simon Mitchell? Undoubtedly an incredible amount of knowledge in diving physiology and hyperbaric medicine. If you are a diver, you know the value of such a debate.
What do you expect to see in a Bill Stone presentation?
Wouldn't you like to discuss with Thomas Stachura, Leigh Bishop or Armando Ribeiro their findings underwater in the expeditions that led to the discovery and identification of new shipwrecks?
2. The Exhibition: brands and trials
It's about talking with 'who knows' and testing that piece of equipment even underwater if you want!
Friday, October 7, is BRANDS DAY. Try dive the Mares SCR Horizon, test your preferred scooter, and more. Bring shorts or a swimming suit. This is happening in the swimming pool. Join us on October 7. Diving Talks is also Brands Day!
3. DIVING talks is a family/ partner friend event
You don't need to leave your family or partner behind.
If you want to attend, transform this trip into a partner or family trip to Portugal. There are many things they can do while you enjoy the Talks.
It is not that you need to have something planned. The peninsula is such a fantastic site to enjoy; there's the beach if you want to relax by the sea, there are trails you can check out, or you can relax by the pool.
4. YOU CAN ACTUALLY DIVE!
If you have free time and want to explore Portugal underwater, DIVING talks can be the pretext for a 'stay and dive' side-program.
Diving talks partnered with Portugal Dive, a boutique dive concierge that organizes dive trips to Portugal; the mainland and in the Azores and Madeira archipelagos.
Diving recreational or technical, you can expect the European Atlantic's most transparent waters full of life, schools of fish, the big pelagic, and even monk seals: all that and wrecks, inland caves, you name it.
Opt to arrive one-week earlier or leave one-week later, and chose the stay and dive program for your type of diving and preferences.
For more information, contact Arlindo Serrão via e-mail: arlindo.serrao@portugaldive.com or check out the following links: