Diving in Switzerland #6 – The Tadpoles are growing!
I'm back at the dive site where I filmed the mating toads and the freshly hatched tadpoles to see how they aredeveloping… 
---
For more about Matthias visit his social media channels:
Visit www.matthiaslebo.com for more!
DIVING talks 2022: the discussion we all want to hear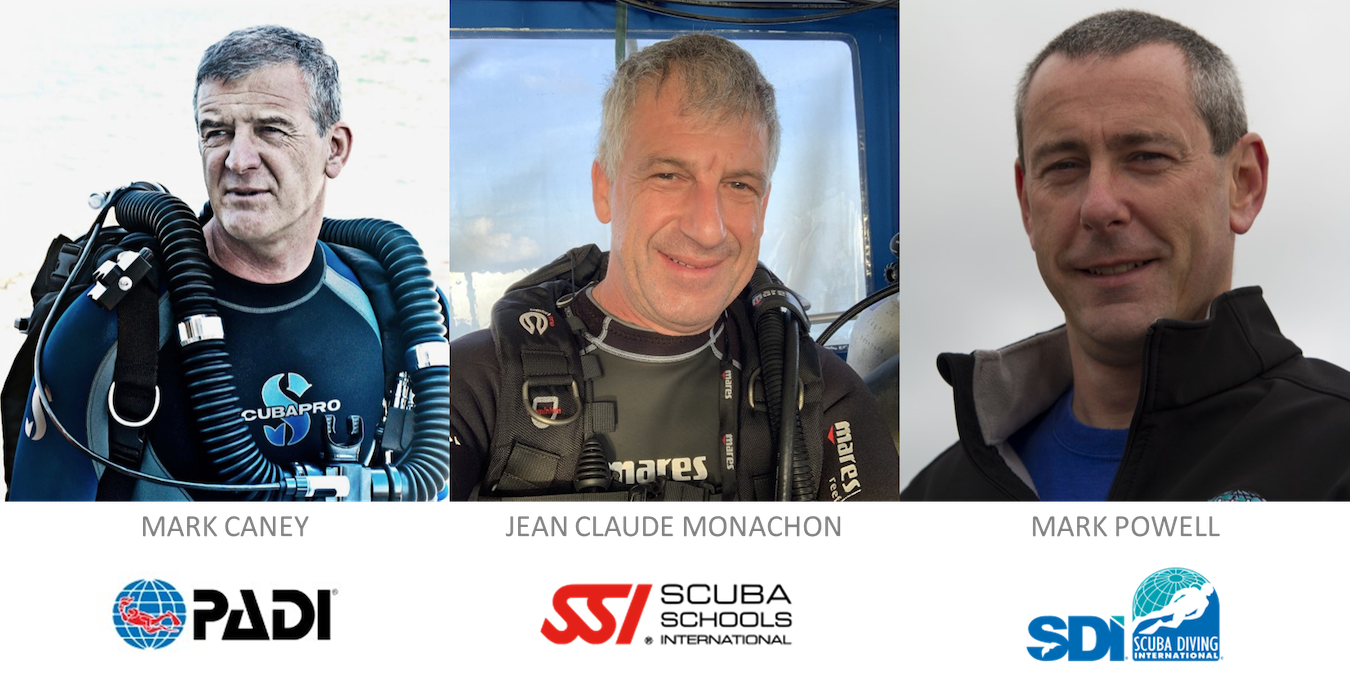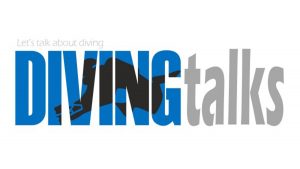 This year's DIVING talks event will take place in Troia, Portugal from October 7-9 2022. The event will bring together many of the world's leading divers, explorers, scientists, and researchers, and one of the highlights is sure to be the presentations.
Imagine having PADI, SDI and SSI in the same room to discuss the future of teaching in diving? This would be an exciting debate, wouldn't it?
Imagine no more. Mark Caney, Mark Powell and Jean Claude Monachon are going to be talking about diving through the perspective of the three biggest agencies: PADI, SDI and SSI.
Mark Caney, PADI – Professional Association of Diving Instructors' Industry Relations and Training Executive, is President of the European Underwater Federation, President of the Rebreather Training Council and President of the World Recreational Scuba Training Council.
Mark Powell is the SDI – Scuba Diving International Director of Global Development
Jean Claude Monachon is SSI – Scuba Schools International Vice-President, International Business Development & Marketing.
This is one 'talk' you won't want to miss!
For more information, contact Arlindo Serrão via e-mail: arlindo.serrao@portugaldive.com or check out the following links:
DIVING talks 2022: all you need to know about this year's event in Portugal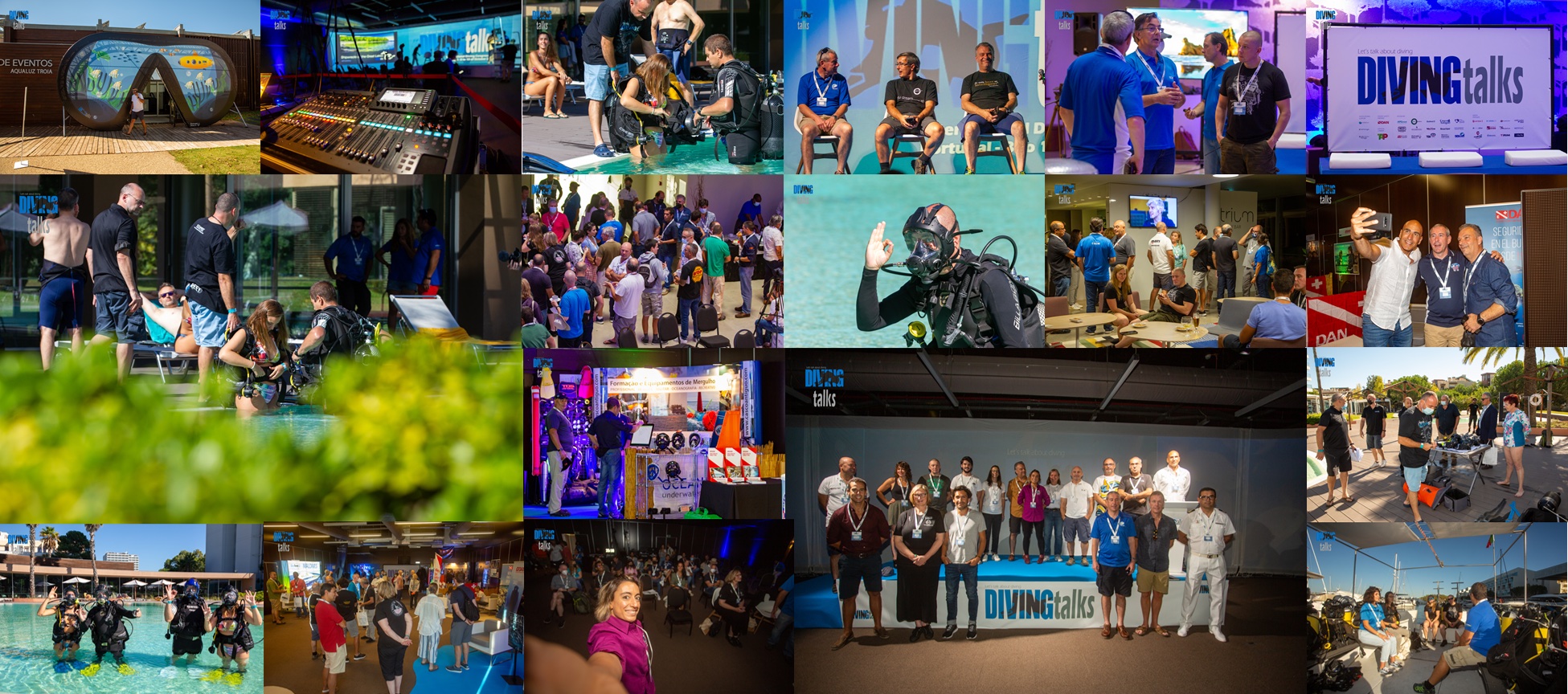 It's been announced that the second DIVING talks event will take place in Troia, Portugal from October 7-9 2022. This international event brings together the world's leading divers, explorers, scientists, and researchers, and follows the 2021 event considered by many to be one of the best dive shows worldwide.
DIVING talks will feature presentation panels, talks and debates by keynote speakers from all over the world to promote and share knowledge on the underwater environment. The Organization expects to host 450+ worldwide attendees locally and 50,000 online viewers during the show's three days.
EVENT HIGHLIGHTS
Once again, the show will bring together a fantastic Speakers Panel with some of the most recognised and followed divers, explorers, scientists, and researchers;
Capitalising on the success of the "Talks" format, DIVING talks 2022 maintains the thematic panels', but the Speakers will engage in other debate formats;
The brands will have more facetime with their clients and promote equipment trials, workshops, and networking opportunities during the so-called "Activities".
Establish in Portugal a new hub for all subjects related to diving, both technical and scientific.
The DIVING talks speakers come from all over the world, work on different projects related to the subaquatic environment and will share incredible stories with the attendees. Already confirmed are Adam Wood, Alexandre Hasche, Armando Ribeiro, Audrey Cudel, William (Bill) Stone, Brandi Mueller, Gareth Lock, Jean Claude Monachon, Leigh Bishop, Mark Caney, Mark Powell, Nuno Sá, Simon Mitchell, Stef Panis, Teresa Amaro, Tomasz Stachura, and Xavier Meniscus.
STRUCTURE OF THE EVENT
THE PANELS
The Panels will promote the best, the most innovative content, the latest work and discoveries in diving, sub-aquatic studies, and technological development. The Panels will feature exciting presentations or debates on essential topics such as scuba diving teaching evolution.
THE EXHIBITION
DIVING talks 2021 will feature an exhibition area, a 'show and tell' expo that will host a range of exhibitors from the global diving industry, showcasing their latest services, products and technologies.
THE ACTIVITIES
The Activities will be a space and time for joining a brand with its client base, showing, discussing or experimenting – even underwater.
VISITING AND 'STAY & DIVE' PACKAGES
DIVING talks 2022 partners with Portugal Dive to provide the best planning solutions for Attendees wanting to spend some time in Portugal, visiting and diving before or after the show.
Find our more at www.portugaldive.com | portugaldive@portugaldive.com
Attendees wanting to benefit from special conditions using Portugal Dive's services, please provide a copy of your e-ticket when booking.
PROGRAM
DIVING talks 2022 will be held from October 7 to 9. The schedule is as follows:
FRIDAY, October 7 2022
09:30 – 12:00  Scuba discovery activities
09:30 – 18:00  Arrival, accreditation and set-up of displays
12:30               Welcome lunch
12:30 – 18:00  Workshops, trials, brand networking
14:30               Official opening of the Exhibition
17:30               Visit Grandola with dinner
SATURDAY, October 8 2022
All-day             Exhibition and visit to displays
Morning          "Talks"
13:00 – 14:00  Lunch
Afternoon       "Talks"
19:30               DIVING talks dinner and Awards Ceremony
SUNDAY, October 9 2022
All-day             Exhibition and visit to displays
Morning          "Talks"
13:00 – 14:00  Lunch
Afternoon       "Talks"
Attendees will benefit from special conditions for accommodation in selected hotels close to the show venue.
CONTACT POINT FOR FURTHER DETAILS
Arlindo Serrão
E-mail: arlindo.serrao@portugaldive.com
Mobile: +351 964643858
For more information: