Wining and Diving – The Azores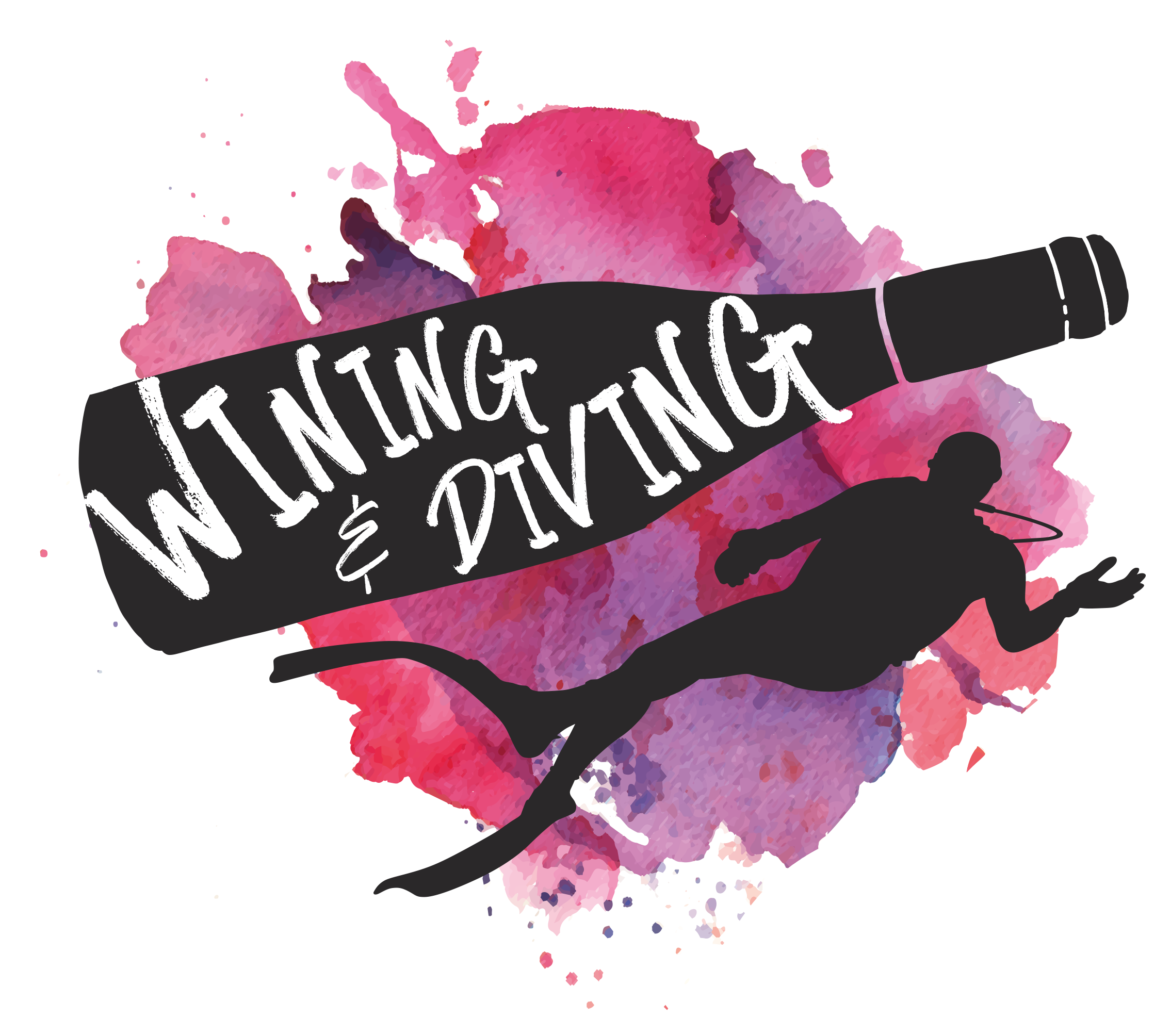 The Wining and Diving series sees Nick and Caroline Robertson-Brown embark on a tour to tickle the taste buds as well as to discover amazing dive sites in wine-making regions around the world. Some of the best wines are influenced by sea breezes and a coastal climate, allowing two of Nick and Caroline's passions to be combined into one epic journey.
**Please note, Nick and Caroline are not encouraging drinking before diving! The two activities are kept well apart on each of these trips.
---
The Azores comprises nine volcanic islands which have been pushed up above the surface, far out in the middle of the Atlantic Ocean. The islands lie some 850 miles east of the coast of Portugal and 1,200 miles from Canadian shores. Everything about these islands have been shaped by the ocean and the wind. They are warmed by the Gulf Stream, pounded by storms and all the island's activities are dictated by waves and wind. Despite being such a remote spot, traveling to these islands is very easy. We headed to Pico for our tour and flew from Manchester to Lisbon and then on to Pico, with the 2 flights only just over 2 hours each. Pico's volcanic peak is the highest point in Portugal and is a spectacular sight as you come into land; that is when it is not shrouded in cloud.
The first part of our 10 day trip was to discover the wines that are made on the island. The vineyards here are very different to those found elsewhere in the world. Here the vines grow at ground level, protected from the elements by black, volcanic dry-stone walls, which have earned these slopes the honour of becoming UNESCO World Heritage sites.  Our first stop is our wonderful hotel, Pocinho Bay, which is right on the seafront and built in the local traditional style. It is set in the heart of the wine making region and is also surrounded by some of the most important breeding grounds for Cory's Shearwaters, whose mating calls entertain throughout the night.
A short drive away is one of Pico's main towns, Madalena, and it is here that you can tour the wine co-operative, where most of the islands grapes are brought to be made into wine. You can taste the different varieties, but we would advise that you stick to the white wines and stronger, sweeter fortified wines. They are delicious and a real surprise, the Frei Gigante, in particular, is a truly refined and refreshing wine.
Should you get the chance to visit Pico, take time to tour the island, both by car and by foot. You never know who you may meet, either, as we bumped into the President of Portugal at the wine museum! One of the highlights for us was seeing all the public pools. On Pico, there seems to be an obsession with swimming and so pools, with fabulous facilities, are scattered all around the island. They are usually built close to the shore, and are sea water pools. With activities so dependent on the weather, it is always best to have a back-up plan. The walk up to the top of Pico, a hard 3 hour hike each way, can only be done if visibility is good and in our 10 day stay on the island, it was only possible on 2 or 3 mornings.
The Azores are famous for their whales. Up until the 1980s, the islanders still hunted whales for their oil, but now, thank goodness, the islands make their money from resident and passing whales and dolphins by taking tourists out to see them. Whale Watching headquarters of the Azores is Lajes on Pico. A mouth-watering list of species that can be spotted in these waters. Alas the weather beat us and our trip was postponed due to high winds and huge waves.
As the wind dies down, it is time for us to start diving. We have chosen a different type of diving from the normal on offer in Pico. Most companies use RIBs to get to the local dive sites, but we have decided to take things a little slower and dive from an 8 berth yacht. The boat has a dive deck, which forms part of the back of boat, and this lowered down to give an excellent platform to dive from. These islands offer varied diving, with volcanic underwater seascapes that are dramatic. Numerous caves and caverns have been carved by wave action, cutting into the hard, black rocks. As these islands peak out of the Atlantic, far from any other land, they are a haven for a huge number of pelagic species, as well as offering a great stopping point for those migrating north and south through this vast ocean. Our yacht, serving both as a dive platform and hotel, means that we can move to different areas, and moor in different harbours, depending on where we want to dive. We dived two caves off neighbouring Faial Island, where eagle rays swoop out as they are disturbed by our group. Orange scorpionfish rest on algae covered rocks, unusually standing out from their positions. The Azores is one of the best destinations for diving with blue sharks, although many locals fear that over-fishing of these beautiful sharks is reducing the chances of these encounters.
Some 50 miles off Pico lies Princess Alice Bank. You cannot see it, but rising up from the seabed to around 30m, there are several underwater pinnacles that attracts huge numbers of mobula rays. For most divers, getting here means a 3 hour (each way), sometimes spine-crunching, journey by RIB that can only be made in the best of weather. For us, it meant a more sedate overnight sail. With no light pollution, the stars alone were worth the journey! As we slept, our crew completed the 9 hour trip, so that we woke out at sea, with no land in sight, already at our destination. The currents, can be very strong here, so after fuelling-up on some breakfast whilst listening to our safety briefing, we jumped in. The current was ripping! We had plenty of lines to hang on to and we needed them. But we were rewarded, as after just a few minutes, a group of over 30 mobula rays cruised past us.
They seem curious, and smaller groups then spent the next 2-3 hours coming round to get a closer look at us.  With happy divers back on board, we set sail for Pico with all sails full of wind. This meant an afternoon of sailing and relaxing in the sun. This was truly a perfect tonic to the high adrenalin dive.
The volcanic islands of the Azores have a huge amount to offer. There is so much to do and see, and we only set foot on one of the islands. It is perfect for those who want to dive all week, but also offers more than just diving for groups that are traveling with non-divers. The islands are a haven for marine life and are littered with wrecks. It offers diving in clear, blue waters and there is always a chance you might see something truly incredible.
---
Links
Jeff chats to… Ana Filipa Sobral, Founder of The Manta Catalog Project in the Azores (Watch Video)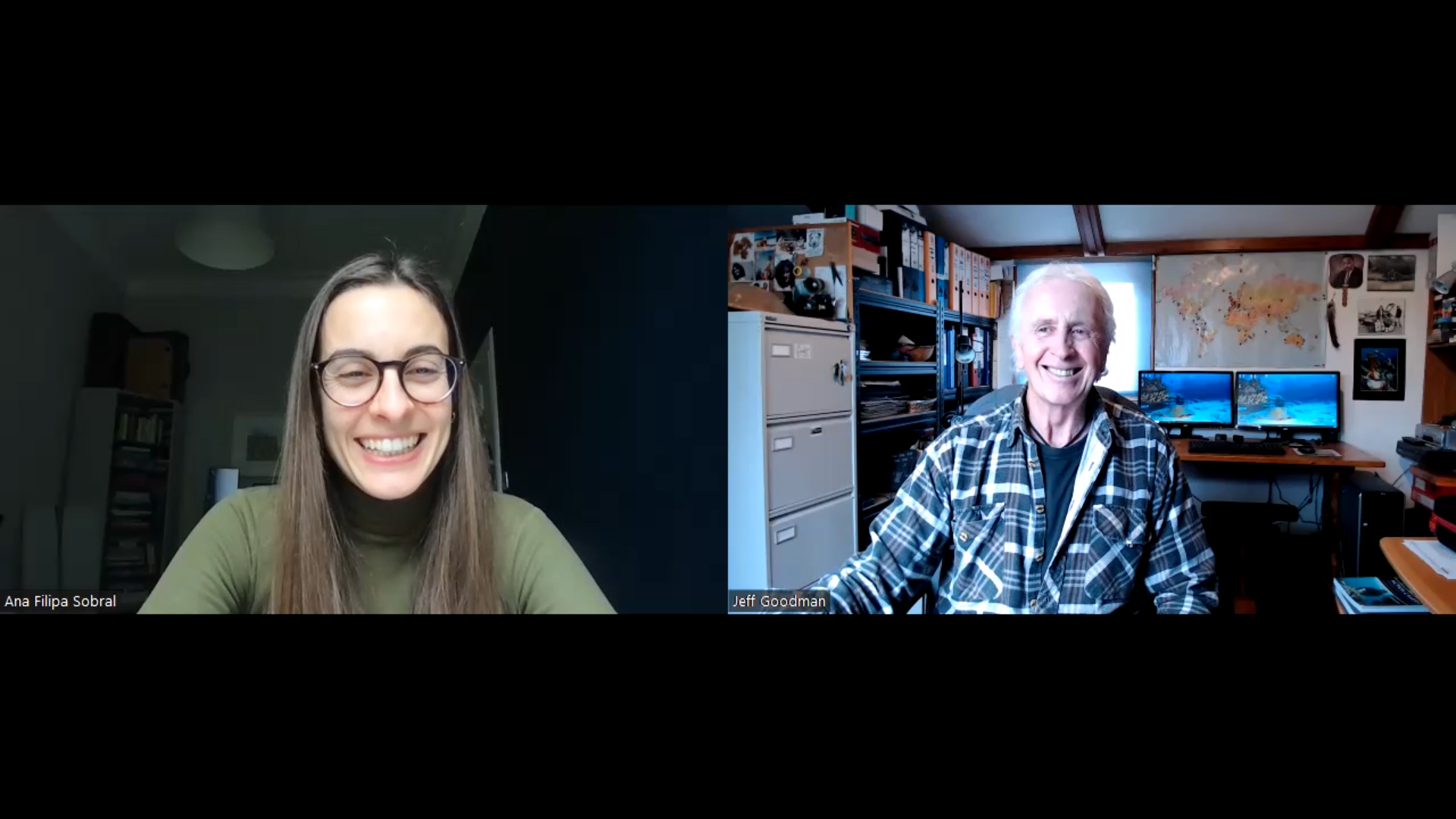 In this exclusive Zoom interview, Jeff Goodman, Scubaverse Editor-at-Large, chats to Ana Filipa Sobral, Founder and Project Leader of The Manta Catalog Project in the Azores.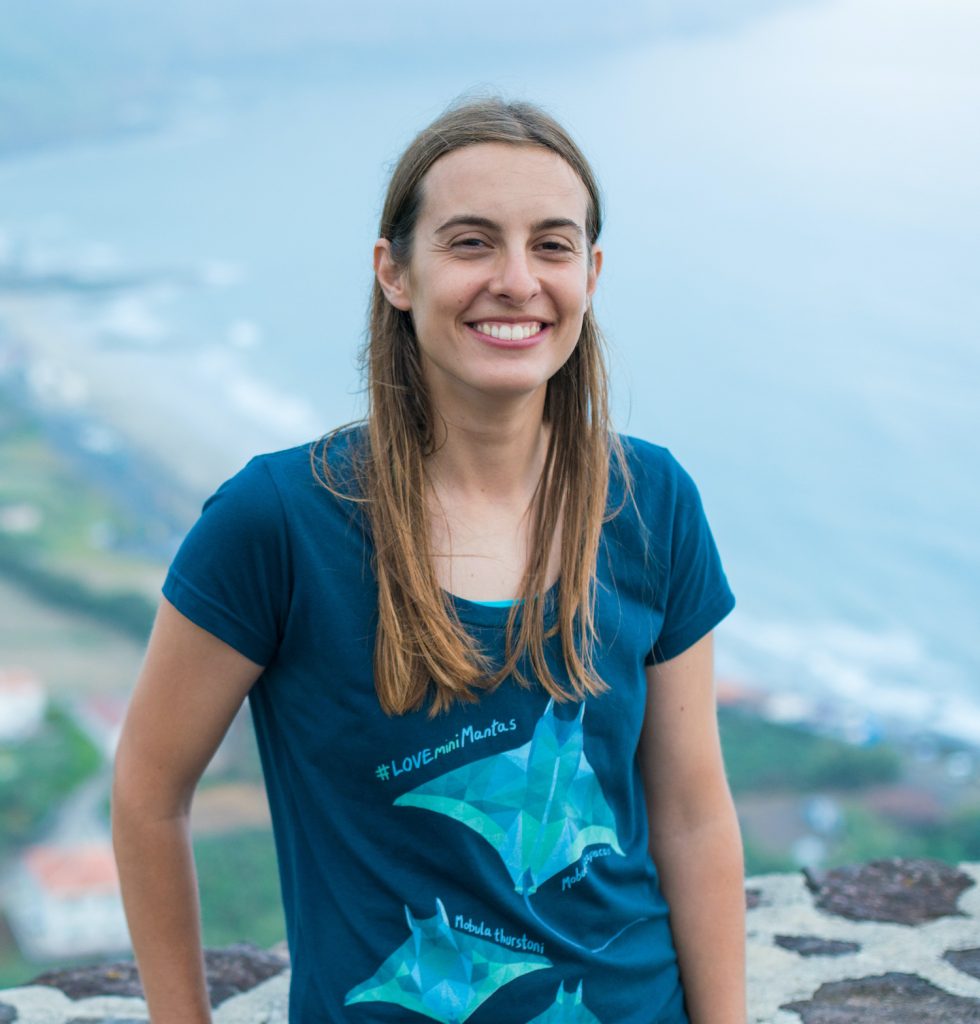 Ana Filipa Sobral is a marine biologist and conservationist based in the Azores Islands. She moved to the Azores in 2011 and once there, realised that this was one of the few places in the world where Sicklefin Devil Rays (Mobula tarapacana) gather in large groups, making it a strategic place to study them. She started the The Manta Catalog Project and through this project, collects photo ID and occurrence data on Mobulid Rays, with the precious help of divers and dive operators as citizen scientists.
Ana is also finishing her PhD which focuses on population genetics and connectivity of migratory elasmobranchs in oceanic islands in the Atlantic Ocean. The main goal fueling my research has been to help fill the knowledge gaps on elasmobranch biology and ecology to ultimately assist in the design of effective conservation and management plans aimed at protecting their populations in this remote region of the North Atlantic Ocean.
You can find out more about Ana's important work at: https://mantacatalogazores.wixsite.com/mobulaid/project.
---
Rather listen to a podcast? Listen to the audio HERE on the Scubaverse podcast channel at Anchor FM.
Jeff chats to… Arlindo Serrao, Founder of PortugalDive.com about diving in Portugal, The Azores and Madeira (Watch Video)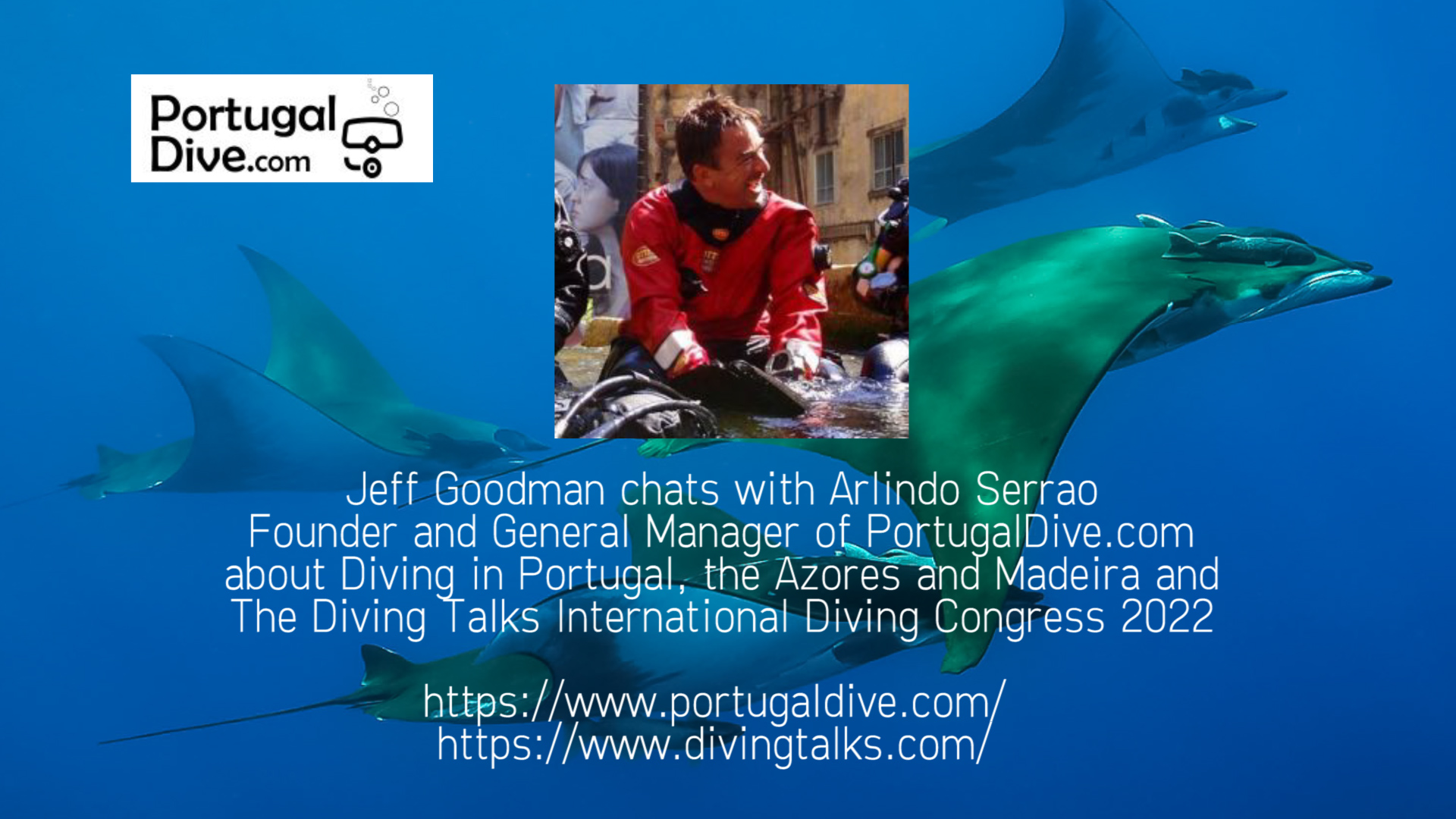 In this exclusive Zoom interview, Jeff Goodman, Scubaverse Editor-at-Large, chats to Arlindo Serrao, Founder and General Manager of PortugalDive.com. They talk about diving in Portugal, The Azores and Madeira, as well as The Diving Talks International Diving Congress 2022.
Arlindo describes himself as "a father of three, a cave diver, and I love to share what Portugal, the Azores archipelago and Madeira islands have to offer."
"After 25+ years working in multinational companies, I decided to start doing it for fun! I founded Portugal Dive, the "We worry, You dive!" concept: a boutique dive concierge that organizes group and solo trips for guests to experience Portugal's underwater highlights on the mainland and in the Azores and Madeira. More recently I founded Diving Talks, an international diving congress that brings Portugal divers, explorers, scientists, researchers, to share with the diving community their most recent subaquatic achievements and discoveries."
Find out more at www.portugaldive.com and www.divingtalks.com.
---
Rather listen to a podcast? Listen to the audio HERE on the new Scubaverse podcast channel at Anchor FM.