Diving with… Nic Emery, The Fifth Point, Blyth, Northumberland, UK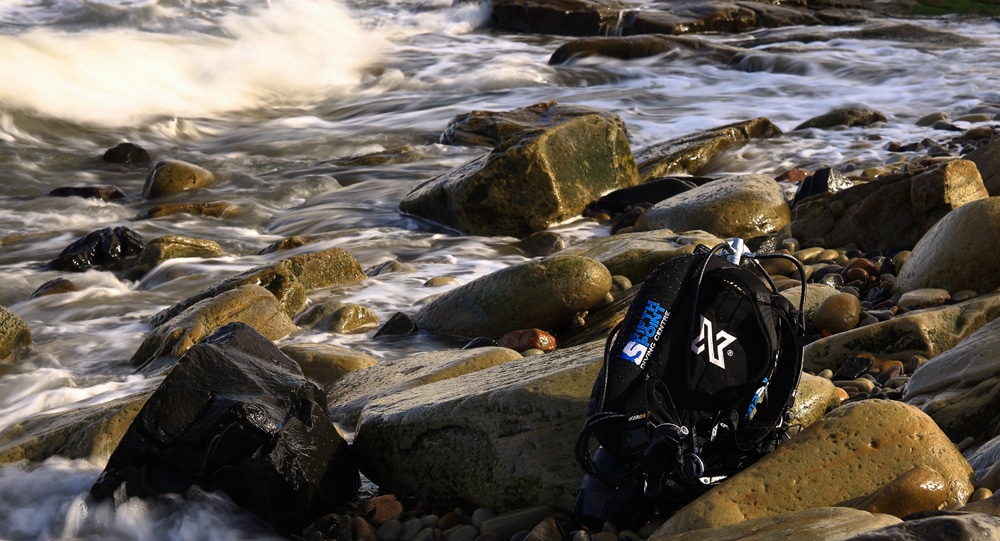 In this ongoing series, we speak to the people who run dive centres, resorts and liveaboards from around the world about their businesses and the diving they have to offer…
---
What is your name?
Nic Emery
What is the name of your business?
The Fifth Point
What is your role within the business?
Director
How long has the business operated for?
Coming up to 4 years.
How long have you dived for, and what qualification are you?
I started diving in Hurghada way back in 2005 so I've been a diver for nearly 16 years. I qualified as an OWSI in 2010 and I'm currently a Master Instructor
What is your favourite type of diving?
It may seem a bit weird, but my favourite type of diving is litter picking! Every dive at The Fifth Point is a Dive Against Debris as we're always picking up litter when we see it, but I love those days where we've organised a big clean up. Seeing the trash we've removed gives an amazing feeling of accomplishment.
If you could tell people one thing about your business (or maybe more!) to make them want to visit you what would it be?
When people walk into The Fifth Point for the first time, their initial reaction is always "wow, what an awesome set up!". Our dive centre looks completely different to any other. It's made from as much reclaimed materials as we could get our hands on and it has a really chilled out atmosphere.
Dive Dog Haldane always gives a warm welcome and our team are there to make your experience amazing. We've got an onsite training tank which means we can offer course schedules to suit even the busiest lifestyles and we always keep our sessions one to one.
Once you're qualified, you join our army of eco-warriors. During our courses we arm you with all the skills you need to be an environmentally responsible scuba diver!
What is your favourite dive in your location and why?
My favourite dive in Northumberland has to be up at The Farnes. There's a huge grey seal colony around the islands and when they come to play it's an amazing experience. I never get bored of them! You're more likely to see the seals in the autumn but diving The Farnes has a lot to offer all year round including deeper dives, wrecks, swim throughs and a striking underwater landscape.
We dive with our friends at Sovereign Diving. They're awesome skippers and as divers themselves, they know all the sites inside out. They always take us to the best locations and give us detailed dive plans to make the most of our dives.
What types of diving are available in your location?
We are so lucky to have some cracking dive sites right on our doorstep. We regularly dive St Mary's Island, Browns Bay and Collywell Bay which are only 15 minutes away from the dive centre. They're teeming with life. A huge bonus is that The Farnes and our Project AWARE Adopted Dive Site at Beadnell's Knacker Hole are less than an hour away. We can go and play with the seals whenever we want! Venturing a little bit further north, we can dive around Eyemouth. The boat dives to St Abbs are amazing, and the shore dives in the gullies are just as good! If I'm feeling a coral withdrawal, this is where I go!
What do you find most rewarding about your current role?
We're still a relatively new dive centre but I feel that we've created something really special. It's so cool to watch new divers become so passionate about ocean protection. We've got a lot of youngsters coming through the ranks. My favourite thing is to go diving with the gang and help them pick up trash. They're true advocates, educating everyone they meet and protecting their future. It's just AWESOME.
What is your favourite underwater creature?
I love all underwater creatures. Well… apart from jellyfish, I don't get on with them so well…
I think my favourite depends on where I am in the world. In the UK, it's got to be the seals. They're so curious and playful. I love nudis too, especially the look on peoples faces when we point them out in the North Sea! Divers only expect to find them in warm waters!
Are there any exciting changes / developments coming up in the near future?
As the first PADI Green Star dive centre in the UK, we've recently launched a whole new set of environmentally focused courses. Our PADI Open Water courses now include the Project AWARE Specialty as standard, and our Advanced courses include the Dive Against Debris Specialty.
As a centre what is the biggest problem you face at the moment?
One of the biggest problems is when we see student divers from other centres in washed out, sun faded, second hand equipment. It's so old, it belongs in a museum! It's not doing much to promote our awesome sport to the younger generation. We must be careful that scuba diving doesn't get left behind. Especially when compared to other activities like stand-up paddle boarding, surfing and rock climbing which are so trendy right now.
Is your centre involved in any environmental work?
Heavily! Our whole business revolves around protecting the ocean. Alongside our regular Dive Against Debris surveys, we also conduct monthly beach cleans. Since 2016, our volunteers have removed over 1,800kg of trash from the Northumberland coastline.
We are a no take, no touch dive centre. We're proud that our divers will never remove marine life or wreck artefacts. We are one of the very few dive centres in the UK that will never take lobsters. In fact, we help to put them back! We work with our local lobster hatchery at Northumberland Seafoods in Amble to release baby lobsters back into the sea, bolstering local populations.
We recently received the PADI Green Star Award in recognition of our dedication to environmental conservation.
How do you see the SCUBA / Freediving / snorkelling industry overall? What changes would you make?
It's exciting! There are so many opportunities available to dive centres, we just have to make the most of them.
The Blue Planet Effect rippling out from Attenborough's series has inspired so many potential underwater explorers. The next generation are looking to get involved in these activities to do their bit to help protect the environment for their future.
As an industry, we should embrace this and encourage ocean protection at every opportunity.
What would you say to our visitors to promote the diving you have to offer?
We're always looking for divers to join our army of eco-warriors. If you, or anyone you know would like to get involved with the leaders of ocean protection, then just get in touch!
We run regular boat trips to The Farne Islands and St Abbs. Even if you're not local to us, we'd still love to take you diving!
You are more than welcome to call in at the dive centre and check us out. The kettle is always on!
Where can our visitors find out more about your business?
Gozo Diving and Gozo Technical Diving join RAID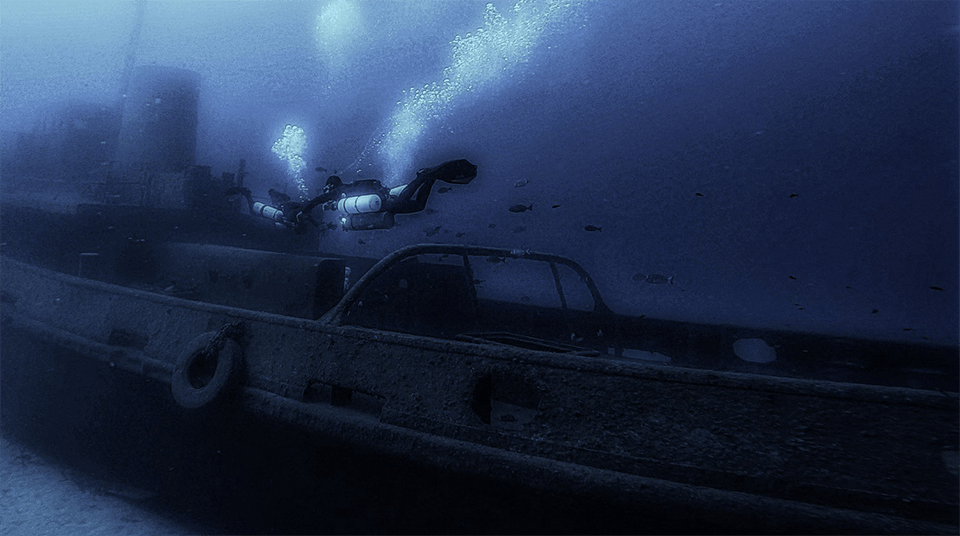 Great news for RAID divers around the world: Gozo Diving & Gozo Technical Diving have joined the RAID network and now offer RAID courses, and RAID-quality support in one of the classic Mediterranean dive destinations.
Malta is a well-known and highly rated diving destination. The water is warm (around 28 degrees), the visibility is epic (20-40 metres), and many sites have weak to moderate current. So, there are great dive sites for every level of experience, and these include fantastic and historic wreck dives.
Located on the Island of Gozo, RAID's new dive centre, offer the complete range of recreational, technical and Instructor courses. The facilities include two classrooms, access to an onsite pool and a full CCR room. So, visiting divers and instructors can enjoy nitrox, trimix, as well as oxygen-compatible air fills, rentals of sidemount cylinders, twinsets, and stage cylinders, DPV rental and of course high-end teaching, coaching and experienced guiding.
Gozo Diving and Gozo Technical Diving has more than 30 years of experience in training, exploration and diving professionalism. Now fully aligned to offer the the complete spectrum of RAID courses, which means both experienced divers as well as those who want to start exploring the underwater world can come and enjoy the dive site attractions of Malta and Gozo knowing they'll get the fun and full-service experience our agency and network of RAID dive centres are famous for.
To find out more, email: info@gozotechnicaldiving.com or visit their website at: www.gozotechnicaldiving.com
Photos: RAID Blog
DIVING talks 2022: 4 great reasons why you should attend!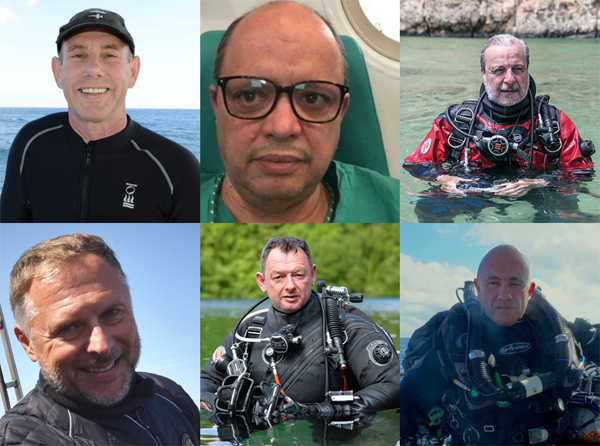 International Dive Show DIVING talks 2022 takes place from 6-9 October in Troia, Portugal. Here's four great reasons why you should attend…
1. The 'Talks' and the Speakers
What do you get when you have in the same room Dr Alessandro Marroni, Dr Óscar Camacho and Dr Simon Mitchell? Undoubtedly an incredible amount of knowledge in diving physiology and hyperbaric medicine. If you are a diver, you know the value of such a debate.
What do you expect to see in a Bill Stone presentation?
Wouldn't you like to discuss with Thomas Stachura, Leigh Bishop or Armando Ribeiro their findings underwater in the expeditions that led to the discovery and identification of new shipwrecks?
2. The Exhibition: brands and trials
It's about talking with 'who knows' and testing that piece of equipment even underwater if you want!
Friday, October 7, is BRANDS DAY. Try dive the Mares SCR Horizon, test your preferred scooter, and more. Bring shorts or a swimming suit. This is happening in the swimming pool. Join us on October 7. Diving Talks is also Brands Day!
3. DIVING talks is a family/ partner friend event
You don't need to leave your family or partner behind.
If you want to attend, transform this trip into a partner or family trip to Portugal. There are many things they can do while you enjoy the Talks.
It is not that you need to have something planned. The peninsula is such a fantastic site to enjoy; there's the beach if you want to relax by the sea, there are trails you can check out, or you can relax by the pool.
4. YOU CAN ACTUALLY DIVE!
If you have free time and want to explore Portugal underwater, DIVING talks can be the pretext for a 'stay and dive' side-program.
Diving talks partnered with Portugal Dive, a boutique dive concierge that organizes dive trips to Portugal; the mainland and in the Azores and Madeira archipelagos.
Diving recreational or technical, you can expect the European Atlantic's most transparent waters full of life, schools of fish, the big pelagic, and even monk seals: all that and wrecks, inland caves, you name it.
Opt to arrive one-week earlier or leave one-week later, and chose the stay and dive program for your type of diving and preferences.
For more information, contact Arlindo Serrão via e-mail: arlindo.serrao@portugaldive.com or check out the following links: