Western Ecology Tour Expedition Report: Stats & Scotland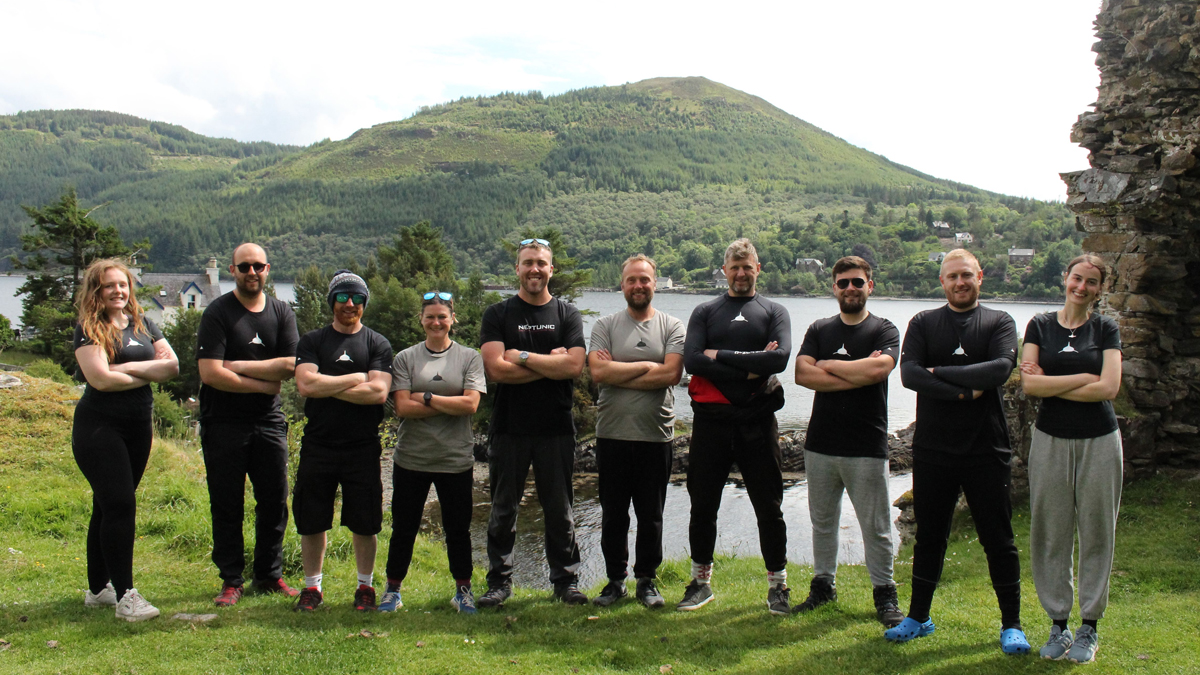 Expedition Overview
During June 2021 a team of us Photographers, Filmmakers, Scientists and Divers took part in the Western Ecology Tour, an expedition that involved diving some of 'The Best' of the West Coast of the UK. The Expedition took place between the 17th and 29th of June, and we traveled to 3 key locations throughout the UK. The expedition started out in the Lochs of Scotland and finished along the Pembrokeshire coastline.
The expedition was led by Andy Clark of ATND Services and @fancy_a_brew_podcast. He sought out talent, sponsors, and expertise to aid him in achieving the goals he had planned for the expedition.
The expedition had three main aims; To support scientists who are working to better understand and protect our coastlines, wildlife, and ecosystems, to tell the unseen stories of our hidden coastline, and to promote sustainable adventures.
The expedition had a number of sponsors with all of them supplying equipment to the WET Team, these sponsors included Northern Diver who supplied Cylinders and Dive Lights and a Northern Diver bags for the Crews equipment, Analox who supplied a Nitrox Analyser, Dryrobe who supplied Dry Robes to members of the WET Team, GearAid supplied Cleaning and Repair equipment, Stream2Sea Supplied Alcohol Hand Sanitiser, Neptunic supplied T-Shirts and Rash Vests and Modena Journals supplied Journals to each member of the WET Team to make notes throughout the expedition.
Other sponsors included OThree who donated an array of items for Raffle Prizes and Finisterre who donated a £150 Voucher also for a raffle prize.
A prize raffle was run leading up to the trip, this raised £2,005 with £397 being given to each of the 3 projects that were supported, and the rest going towards supporting the team throughout the expedition. To reduce costs and minimise the teams carbon footprint, we lived life as simply as we could, which we did by staying at campsites.
In total the team collectively covered around 12,500 miles, with travelling taking between 5 – 10 hours to travel between each area of work.
Expedition Stats
Collective Miles driven – 12,500
Dive Sites Visited – 12
Max dive time – 74 Minutes
Collective Total Dive Time – 30.7 Hours / 1,847 Minutes
Max Depth Reached during Expedition – 34 Metres
Camp sites visited – 3
Collective Midge Bites (Scotland) – Unknown (Possibly Hundreds)
Largest Item of Pollution removed – Oil Drums
Projects Supported – 3
Total money raised during fundraiser – £2,005
Money raised for each charity – £397
Scotland
In Scotland, our team were supporting Shark & Skate Citizen Science Scotland, with Chris Richard and Dr Lauren Smith. Chris and Lauren are working alongside fisherman and the local community to better understand the movements of the Flapper Skate, an animal that was once in abundance, hence why it used to be called the Common Skate, but it is now classed as a Critically Endangered Species. Chris & Lauren have managed to identify an egg laying site of the Flapper Skate but are unsure of how many animals are using the site and with the surrounding area being used for fishing, it puts the site at risk. Thankfully the specific site is closed to fishing and even diving, Chris & Lauren are working to try and better understand the Skates and learn more about their movements as this will help them place better protections on not just the site itself, but also the routes the Skates are using in and out of the site.
The one thing they mentioned is that the local community are an almost untapped source of local knowledge and resources. Due to the rarity of Flapper Skates Chris and Lauren have put together a Facebook page where local divers, walkers and nature enthusiasts can report their sightings of Flapper Skates and other Shark & Ray species.
We left from Andy's house in Wigan for around 10:30am and it took us around 10 hours to travel up and arrive at The Wee Campsite which is located on the shores of Loch Carron. As soon as we arrived, we were mobbed by thousands of Highland Midges which resulted in some members of the team having between 10 – 100 midge bites on a single arm. We were warned about this before heading up but we weren't expecting the sheer amount of them.
The campsite was however situated amongst some of the most breath-taking landscapes and vistas that the UK has to offer. Once we had all set up camp and eaten, it was time to set up our cameras and make sure that we were packed and ready to set off for 9am the next morning.
The First day included diving the shores of Loch Duich with the first Dive Site being outside the Ratagan Youth Hostel, this had a gentle sloping seabed with a muddy bottom. Here lies a huge amount of Short-Clawed Squat Lobster, Brittle Stars, Harbour Crabs and Jellyfish. This dive was unbelievable in terms of the sheer amount of life and is a Macro Photographers dream with life that was not only in high abundance but were also confident allowing you to truly take your time in getting the shot.
The second Dive Site is known by the unfortunate name of the Rubbish Dump, this dive site sits below a small lay by that is known for dumping rubbish, and when you go underwater you see why. The wall was covered in rubbish that ranged from plates, fishing line, car tyres, and even more shocking, was the sheer amount of animal remains with skulls and bags of bones littering the seabed. Even with this sheer amount of waste present at the site, there was life clinging to the debris, from crabs who made makeshift homes beneath the rubbish, Lauren even found a Mermaids Purse that had been wrapped around discarded fishing line but after Lauren did a quick check, she concluded that the egg wasn't hindered and rather than try and move it and damage the egg she decided to leave it to develop.
After the dive at the Rubbish Dump, Chris spotted what was first believed to be an Otter but as a surprise sighting it turned out to be an invasive American Mink who swam past the team with what was believed to be a Rockling in its mouth, only a few shots were able to be taken before it darted under some rocks.
The final Dive site of the first day is known as School Bay, this is once again a dive site with a muddy bottom. The mission on this dive was to find and photograph a Fireworks Anemone and Sea Pens. The dive site is essentially a bowl that drops to around 25 metres. Chris advised us to follow the slope down into the Bowl at a depth of 20-25 Metres and here we found huge amounts of life from Sea Pens, Sea Whips, Long-Spined Sea Scorpion and of course we found Fireworks Anemone. This site was being swept by a gentle current which was shown by how many filter feeding animals that were present here.
The only problems that we ran into on this site, was entry and exit from the water, as it was over a very rocky beach, followed by shallow areas with thick algae, so extra care was taken when walking and swimming with cameras.
After day one the team returned to the campsite and settled down, after eating and preparing cameras for the second day, to dive briefings for day 2 which were delivered by Chris and Lauren.
Day two in Scotland was a day of drift dives which first lead the team up to Conservation Bay a short drive from the campsite and a short walk down a slope to a gentle shore entry. The dive started on shallow kelp bed, but with a short swim out however had us swimming out into a gentle drift dive, the walls here were covered in Dead Man's Fingers, Kelp and Anemones. Ollie managed to get some incredible footage here of the walls and life that clung in the gentle drift.
The second dive was another short drive to Castle Bay, a beautiful dive site which had Strome Castle overlooking the bay that we were diving in. The current on this dive was much faster, however manageable when we were trying to capture imagery and footage of the site. The walls on this site were once again adorned with Dead Man's Fingers, Anemones, and Common Urchins, however the drift was fast enough that it lasted for around 20 minutes before slowing in much slower water. The wall at this point flattened out and became a gentle sandy floor with huge amounts of flatfish, decorator Crabs, Moon Jellyfish and Nudibranchs. This area alone would have constituted a dive all on its own due to the abundance of life that was present.
The final dive of day two was a quiet one with only two members of our team going down for this one, as other members of us went off to photograph the site from above water and conduct drone shots for the Expedition film that is currently in production. It was Chris and Ross who decided to get in for the final dive of the Scottish leg and they dived on a huge Maerl bed, Maerl is a hard Seaweed that forms huge carpets on the seabed and creates a diverse habitat for other wildlife, they reported back after the dive after seeing Nudibranchs, Butterfish and Flame Shells amongst the Maerl beds. Scotland was finished off with Chris and Lauren giving their interviews about what they do at Shark & Skate Citizen Science Scotland, along with some time to take images of some of the expedition's sponsors.
After the final dive we spent an hour or so filming and taking photographs of expedition sponsors, and the general scenery before heading back to the campsite for the evening. The evening was spent with us chatting about the amazing diving we'd had during the Scottish leg and spoke about the next stop on Expedition WET's itinerary, this was of course beautiful North Wales.
Tune in for the next entry of Expedition WET's Trip report where I'll be collaborating with Co-Scubaverse blogger Jake Davies, where we'll be talking about Project Seagrass and about what the team saw and achieved during this amazing leg of the journey.
Header Image: WET Team in Neptunic gear. Photo Credit – Hannah Rose Milanković
Why Skopelos should be your next summer dive destination!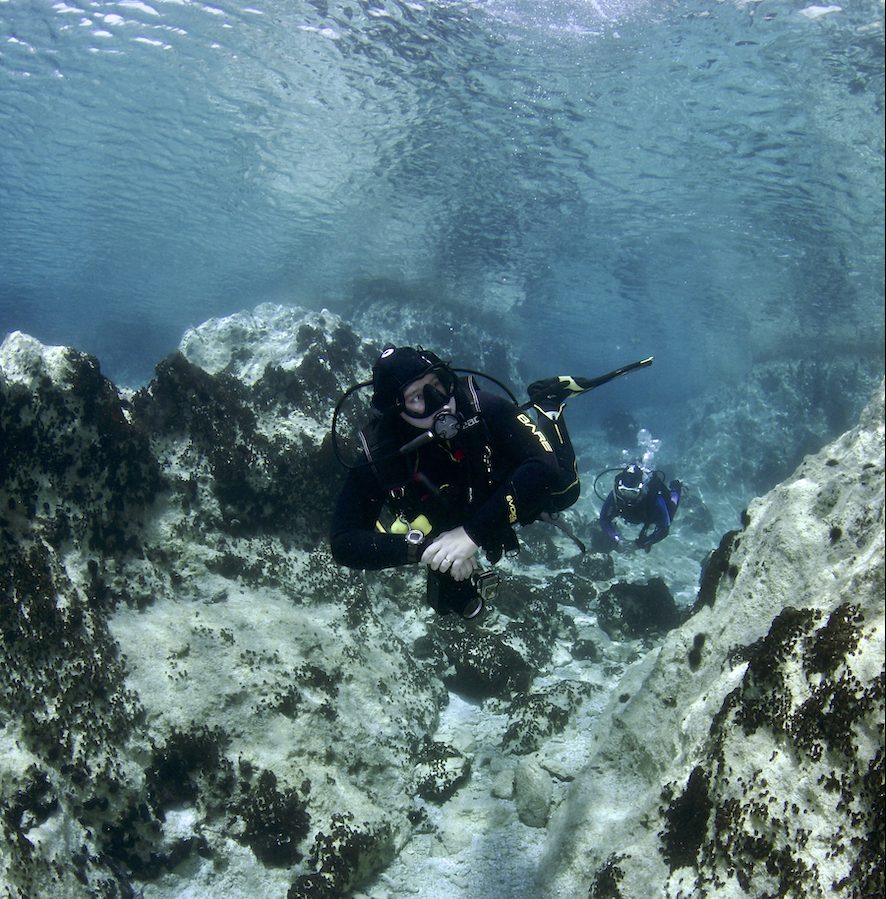 Earlier this year we were given a fantastic opportunity to visit Skopelos in the Sporades Islands in the northern Aegean Sea. This green, mountainous island sits at the edge of the largest marine park in Europe, the National Marine Park of Alonissos and Northern Sporades. We were to focus primarily on scuba diving, but during our short stay we were especially impressed with the equally diverting topside options in Skopelos.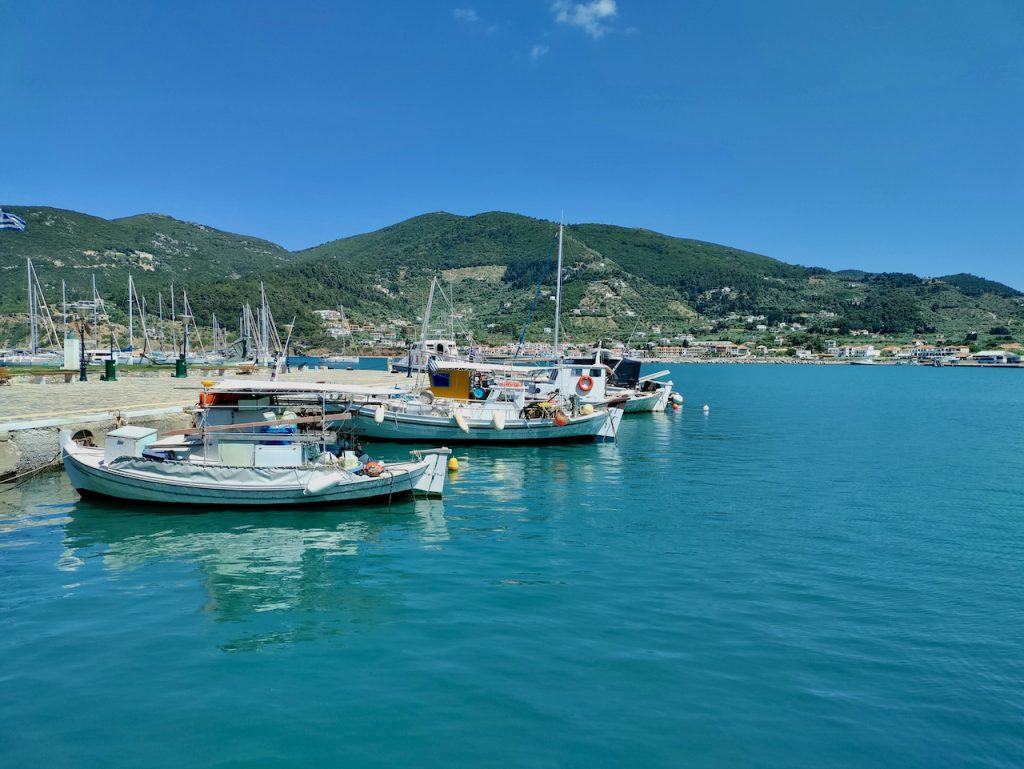 Our short stay meant we just got a glimpse of the great diving on offer, however our hosts at Skopelos Dive Center in Panormos treated us to some brilliant sites just a few minutes from shore. From nudibranchs, shoals of damselfish, large groupers and shy octopus to caverns and swimthroughs featuring rainbows of light. The variety of marine life and topography we encountered was outstanding.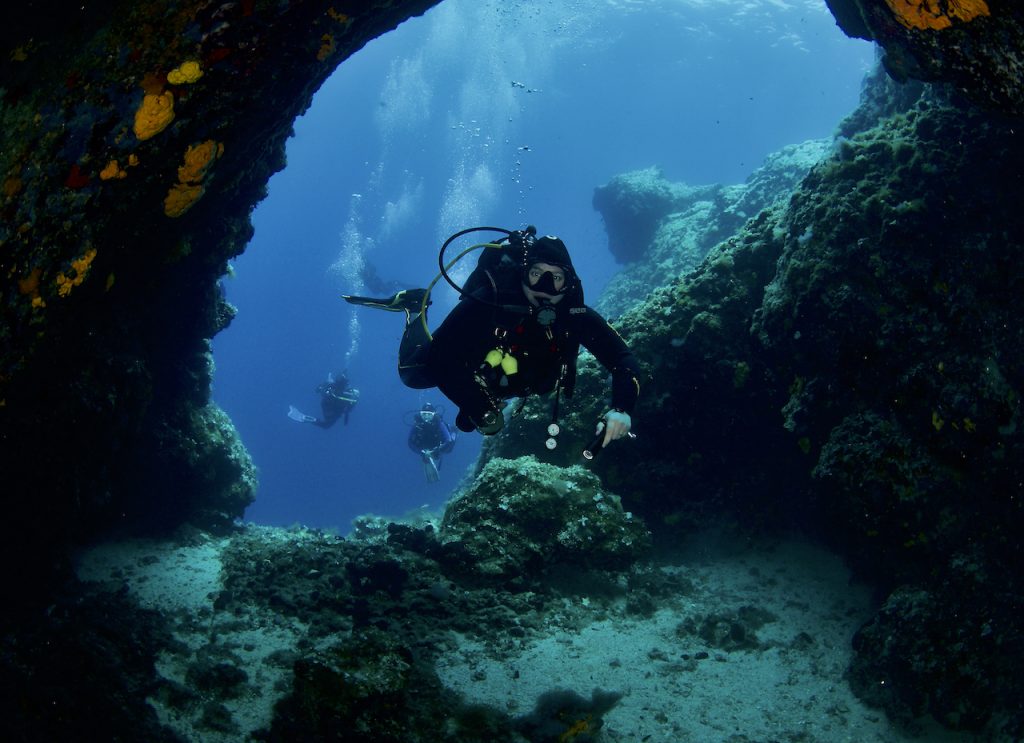 One of the most incredible experiences was the chance to dive the wreck of the Christophoros, an 83m long cargo ship sitting upright on the seabed, with the deck at 32-35m. The large, well preserved and stunning wreck is a joy to dive. It is also located just a 2 minute boat ride from shore in a sheltered and current free location with great visibility, creating the conditions for a great dive. We had a few days of truly wonderful diving and we could certainly spend much longer in this fabulous holiday destination!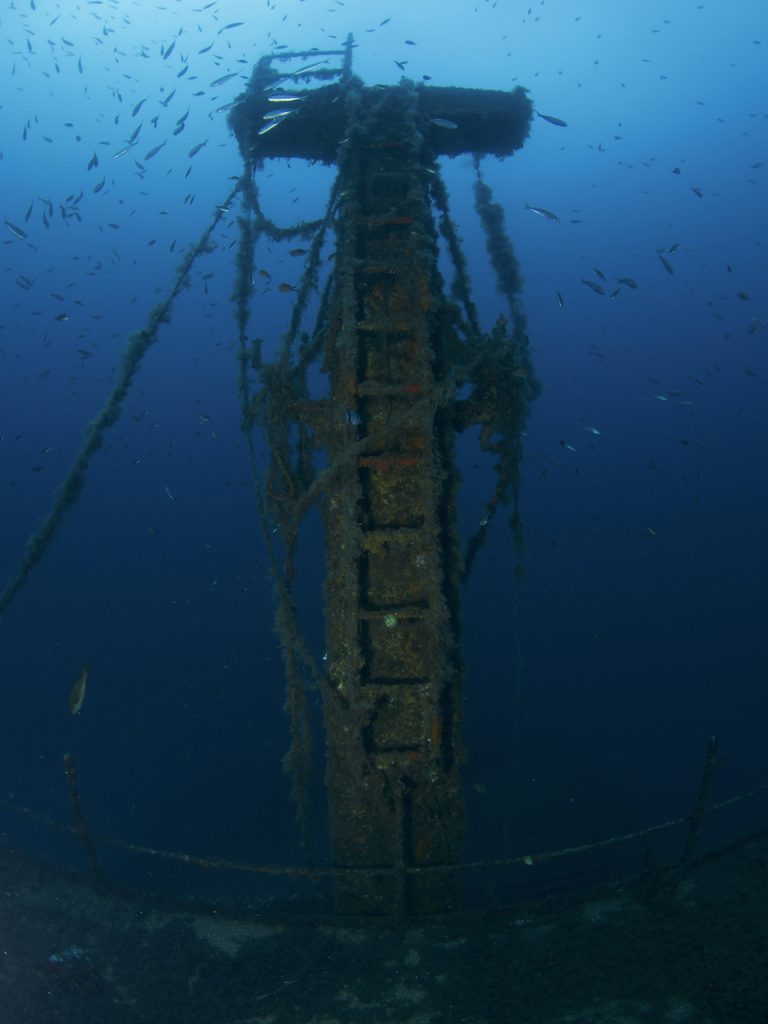 What makes Skopelos special?
This island is one of the less visited Greek islands with a very relaxed and friendly feel, even though it is really easy to get there – many airports in the UK offer flight connections directly to Skiathos (the hub of the Sporades) May through October. The diving is excellent and there are many dive sites to enjoy. Lastly, the variety of non-diving activities makes for a full vacation experience. Boat trips into the National Marine Park take you to visit secluded beaches and give you a chance to see some amazing wildlife, the Mamma Mia! tours are excellent fun, and numerous small, beautiful seaside villages with great tavernas and beaches are a delight to visit.
As a destination, Skopelos really has everything you could ask for both for a diving holiday and a fun summer vacation. Look for our full print article in an upcoming issue of Scubaverse's own Dive Travel Adventures magazine!
Thanks to:
Municipality of Skopelos (https://skopelos.com/)
Skopelos Dive Center (https://sporadesdiving.gr/)
Ionia Hotel (https://www.ioniahotel.gr/en)
Dolphin of Skopelos (https://dolphinofskopelos.com/)
Ta Kymata restaurant (@takymata)
The Muses restaurant (https://www.facebook.com/TheMussesMousses/)
Aktaiov resturant (https://skopelos.com/listings/aktaion-taverna/)
Amazing Alonissos – The all round dive vacation destination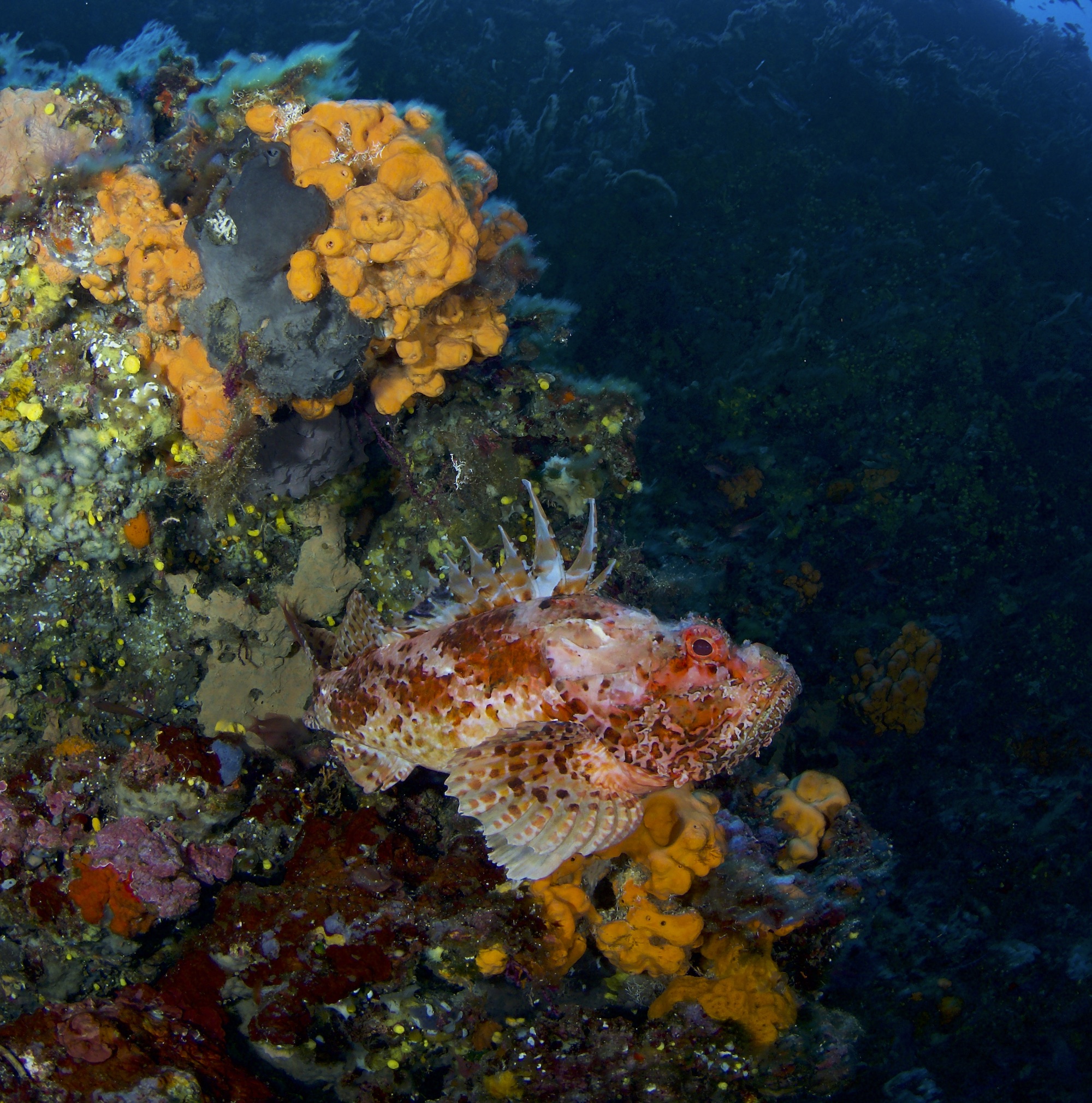 In early summer we were given a wonderful opportunity to visit Alonissos in the Sporades Islands in the northern Aegean Sea. This green and forested island sits at the edge of the Alonissos National Marine Park, the largest marine protected area in Europe. Our main focus was to be scuba diving, but during our short stay we were especially impressed with all of the other activities and experiences available on Alonissos for the discerning vacationer.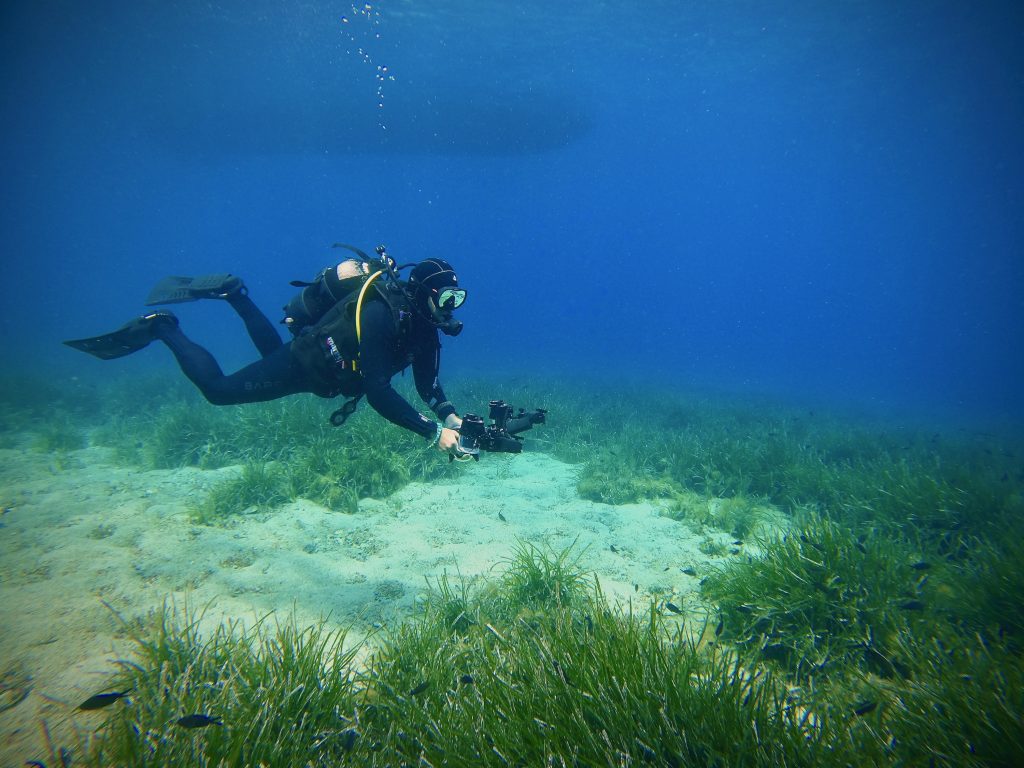 The scuba diving was really outstanding. In contrast to some areas of the Mediterranean, the marine biodiversity here was impressively diverse and abundant. Our short stay meant we just had a small taste of the diving available, however our hosts at Alonissos Triton Dive Center treated us to some exceptional sites from their impressively long list. The variety of marine life we encountered was a delight: large Gorgonian sea fans, many species of nudibranchs, small pipefish to large groupers, octopus, and much more.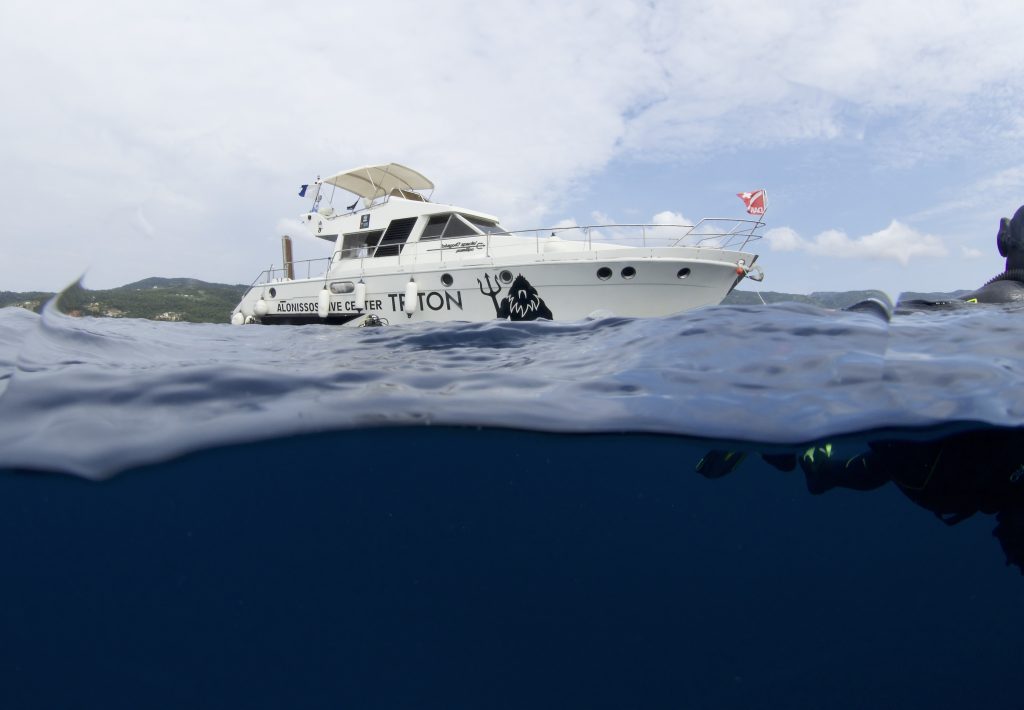 One of the most incredible experiences was the chance to dive the oldest accessible shipwreck in the world, the Ancient Shipwreck of Peristera underwater archeological site from 500 BC … an amazing dive site with a very unique automated underwater museum monitoring system in place to protect its archaeological heritage. It was a busy but hugely satisfying few days of diving and we could certainly spend much longer on this idyllic isle!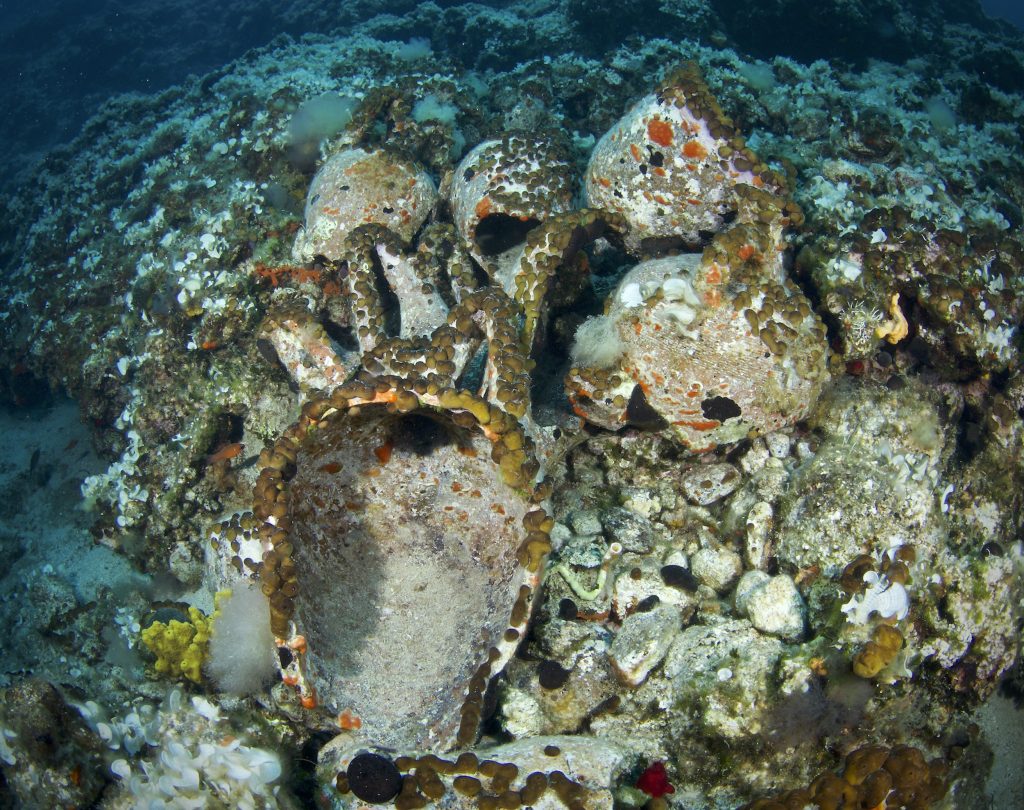 Greece has a huge number of beautiful islands to visit, so why choose Alonissos?
This island is one of the quieter Greek islands and as such has a very relaxed and welcoming feel, where you can find an authentic slice of the Aegean region. And, it is really easy to get there — so many airports in the UK offer flight connections directly to Skiathos (the hub of the Sporades) that you should not have to drive more than 100km in the UK to an airport.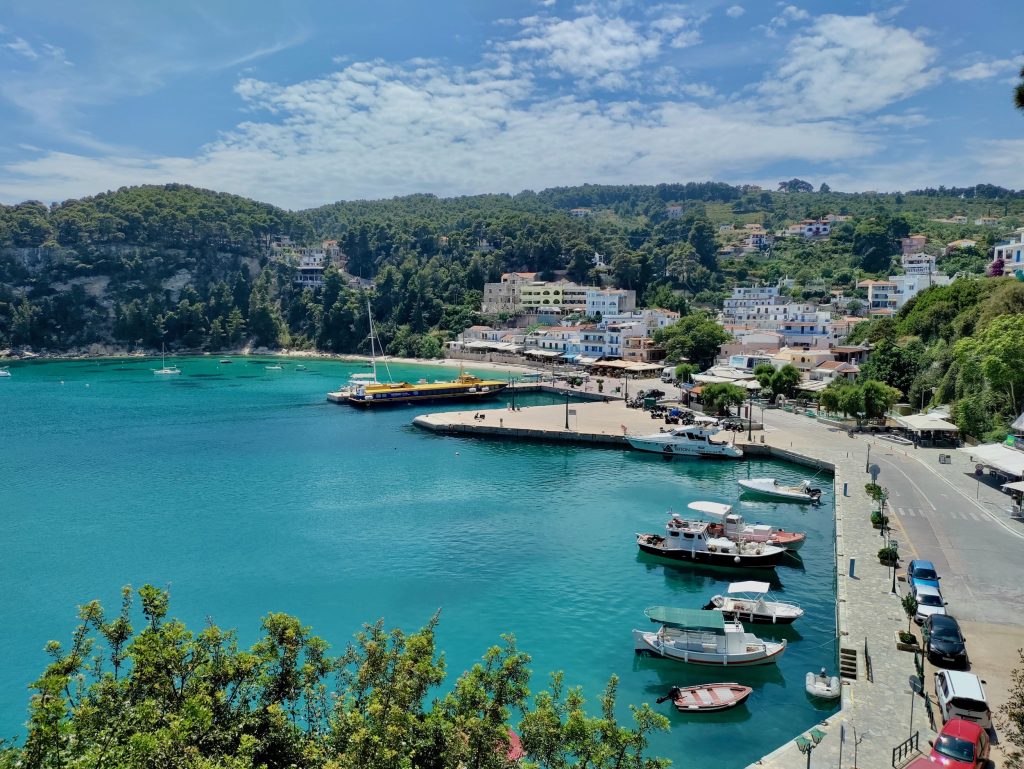 Finally, the variety of non-diving activities is hard to beat. There are boating day trips into the National Marine Park, taking you to visit secluded beaches and giving you a chance to see some amazing wildlife (such as monk seals, Eleonora's Falcon, and several species of dolphin to name a few). Both the main port town of Patitiri and the old village of Chora are full of interesting shops, charming alleyways, and restaurants with delicious meals. As an added bonus, the Alonissos cheese pie is a particularly moreish local specialty!
As a holiday destination, Alonissos really had everything one could ask for. Look for our full print article in an upcoming issue of Scubaverse's own Dive Travel Adventures magazine!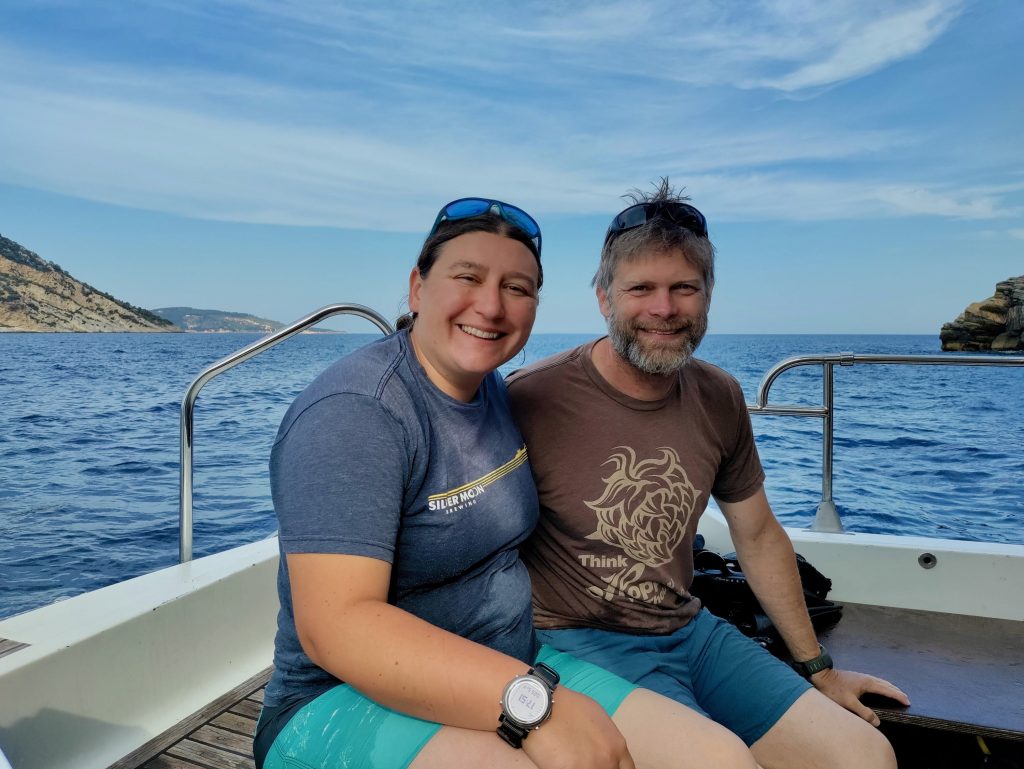 Thanks to:
The Municipality of Alonissos (https://alonissos.gr/en/)
Alonissos Triton Dive Center (https://bestdivingingreece.com)
Alonissos National Marine Park (https://alonissos.gr/en/marine-park/overview.html)
Paradise Hotel (https://paradise-hotel.gr/)
Albedo Travel (https://alonissosholidays.com/)