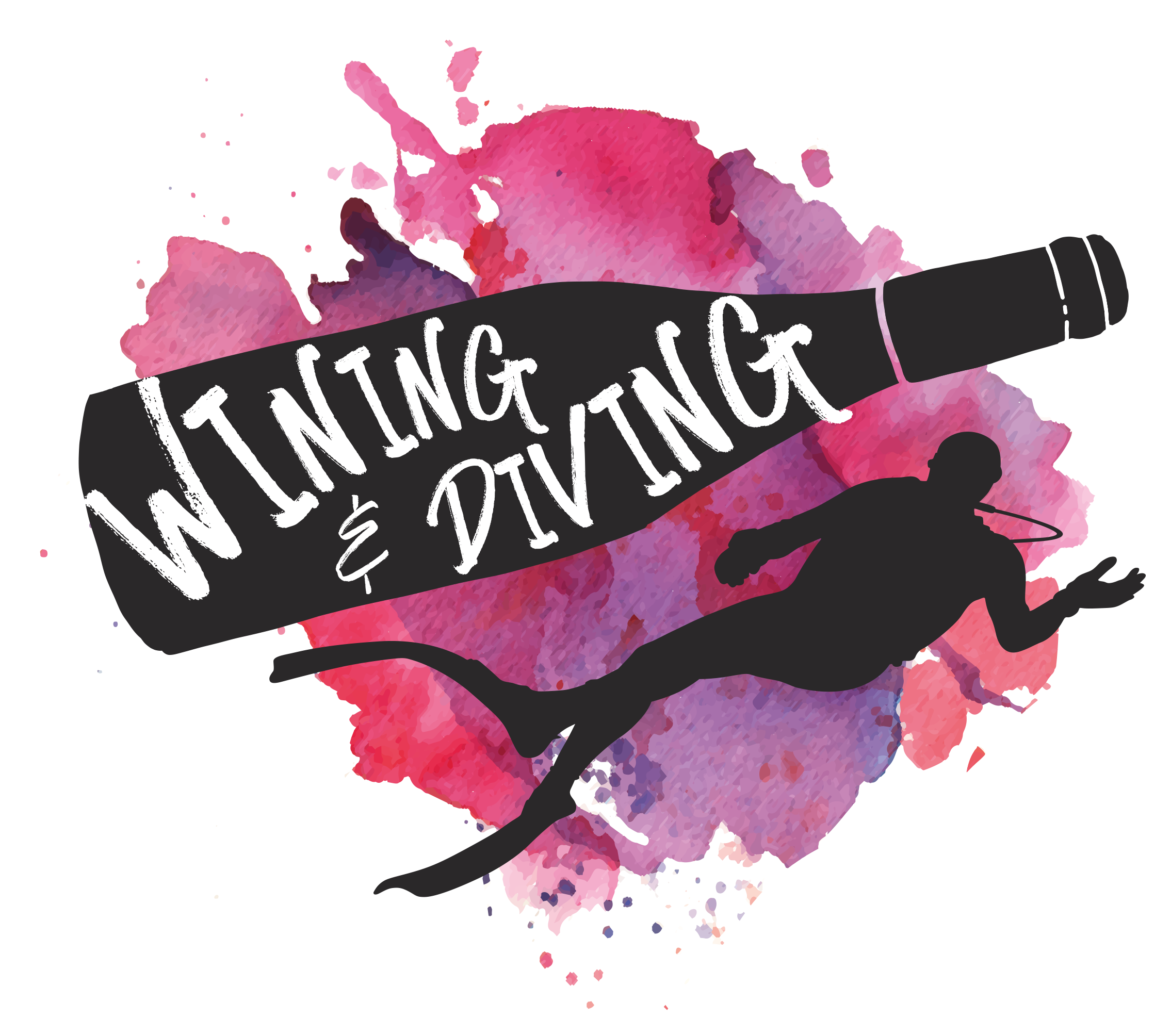 The Wining and Diving series sees Nick and Caroline Robertson-Brown embark on a tour to tickle the taste buds as well as to discover amazing dive sites in wine-making regions around the world. Some of the best wines are influenced by sea breezes and a coastal climate, allowing two of Nick and Caroline's passions to be combined into one epic journey.
**Please note, Nick and Caroline are not encouraging drinking before diving! The two activities are kept well apart on each of these trips.
---
Gozo is one of the most popular diving destinations for British divers, offering stunning underwater scenic dives along with plenty of wreck diving. Add to this the sunshine, professional dive centres and the relatively short flight and it is a perfect short-haul getaway.
We went for a long weekend dive conference and had heard that there was also an excellent vineyard on the island for us to try out on our non-diving day before flying home – perfect! With only two days of diving on the itinerary we wanted to pack in a much as we could, but the weather and the fact that Caroline had fallen down the stairs the week before and was struggling to walk very far – we needed help and the team at Calypso Divers really went out of their way to accommodate us, so rather that the usual shore diving the island has to offer, we started out visiting some of the most popular dives by boat.
Cathedral Rock and the Blue Hole showed off the dramatic seascape that is a feature of Gozo, with cliffs towering up out of the sea, caves and caverns where the power of the waves has created an underwater playground for divers. We visit Crocodile rock to see the schools of barracuda and to hunt for nudibranchs.
Our final dive saw us visit the wreck of the MV Karwela. This wreck is famous for its staircase that divers can descend and makes for an excellent photo opportunity.
Gozo is also well worth exploring top-side, with beautiful beaches, plenty of history and some lovely places to stop, relax and enjoy the food and drink of the region. We visit the family-owned Tal-Massar winery which hosts twice-weekly tours for groups, taking guests through the winery's private estate and allowing them to enjoy the spectacular, unspoiled surroundings.
Tours also include a wine tasting featuring at least four different wines, plus traditional Gozo bread and cheese, sundried tomatoes and cold pressed olive oil. It was all delicious!
---
Links
Jeff chats to… Ana Filipa Sobral, Founder of The Manta Catalog Project in the Azores (Watch Video)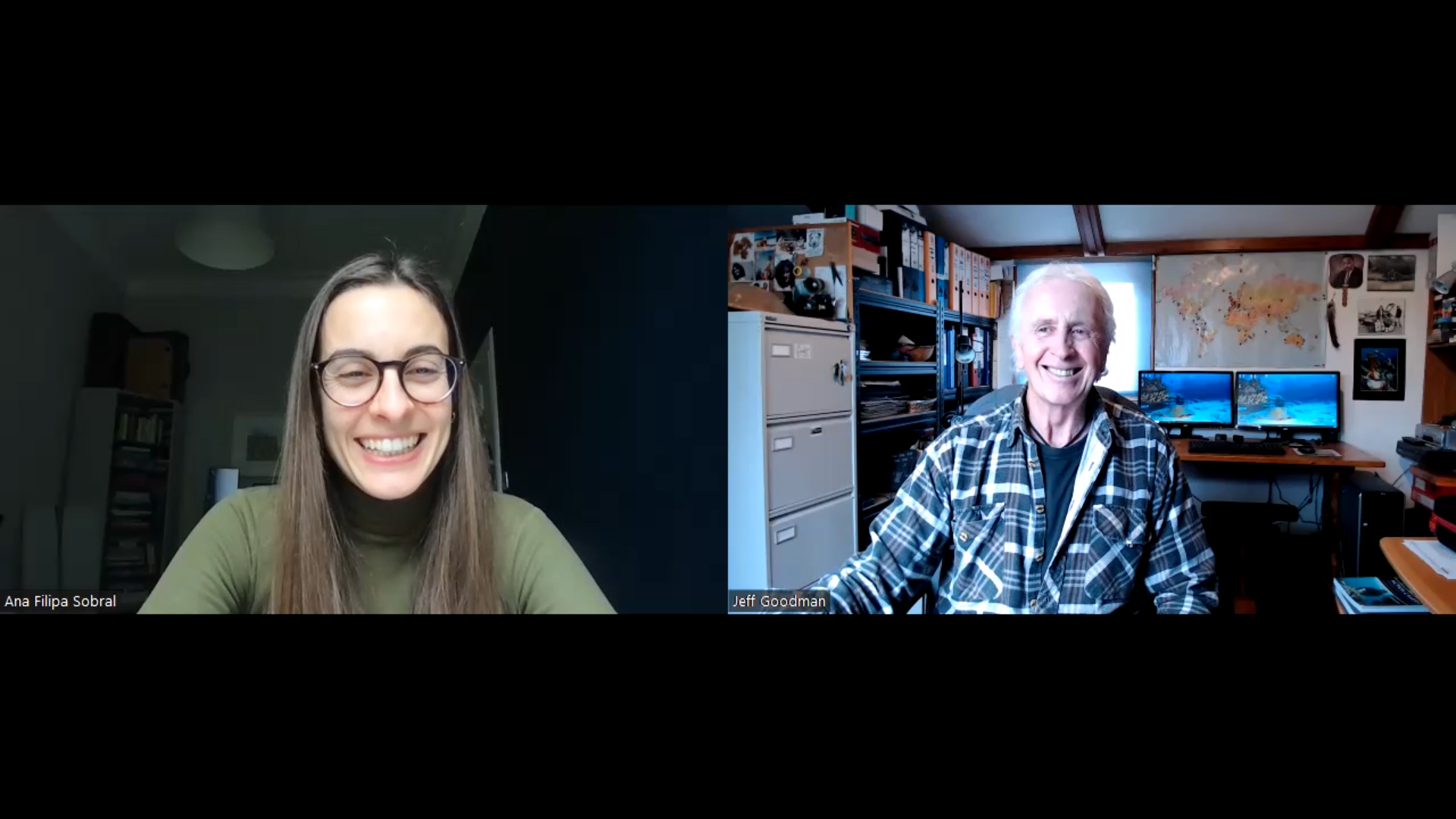 In this exclusive Zoom interview, Jeff Goodman, Scubaverse Editor-at-Large, chats to Ana Filipa Sobral, Founder and Project Leader of The Manta Catalog Project in the Azores.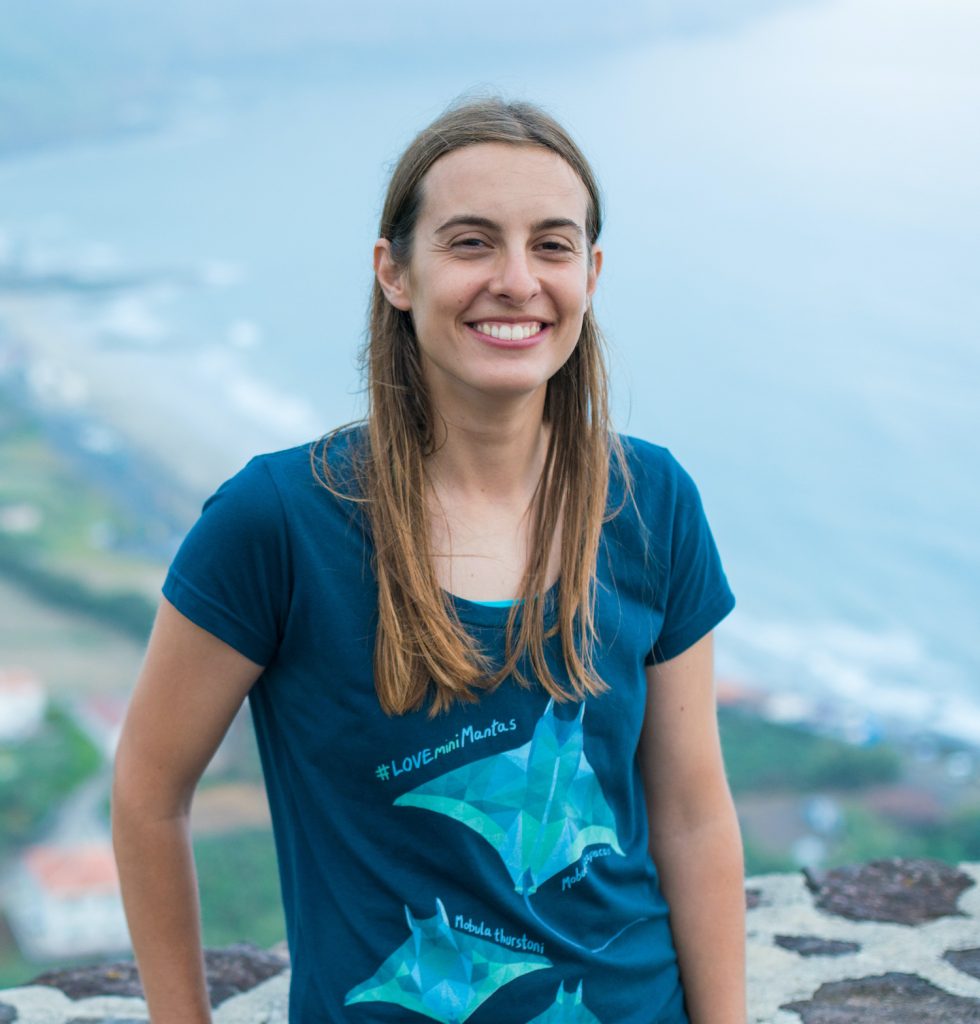 Ana Filipa Sobral is a marine biologist and conservationist based in the Azores Islands. She moved to the Azores in 2011 and once there, realised that this was one of the few places in the world where Sicklefin Devil Rays (Mobula tarapacana) gather in large groups, making it a strategic place to study them. She started the The Manta Catalog Project and through this project, collects photo ID and occurrence data on Mobulid Rays, with the precious help of divers and dive operators as citizen scientists.
Ana is also finishing her PhD which focuses on population genetics and connectivity of migratory elasmobranchs in oceanic islands in the Atlantic Ocean. The main goal fueling my research has been to help fill the knowledge gaps on elasmobranch biology and ecology to ultimately assist in the design of effective conservation and management plans aimed at protecting their populations in this remote region of the North Atlantic Ocean.
You can find out more about Ana's important work at: https://mantacatalogazores.wixsite.com/mobulaid/project.
---
Rather listen to a podcast? Listen to the audio HERE on the Scubaverse podcast channel at Anchor FM.
Jeff chats to… Arlindo Serrao, Founder of PortugalDive.com about diving in Portugal, The Azores and Madeira (Watch Video)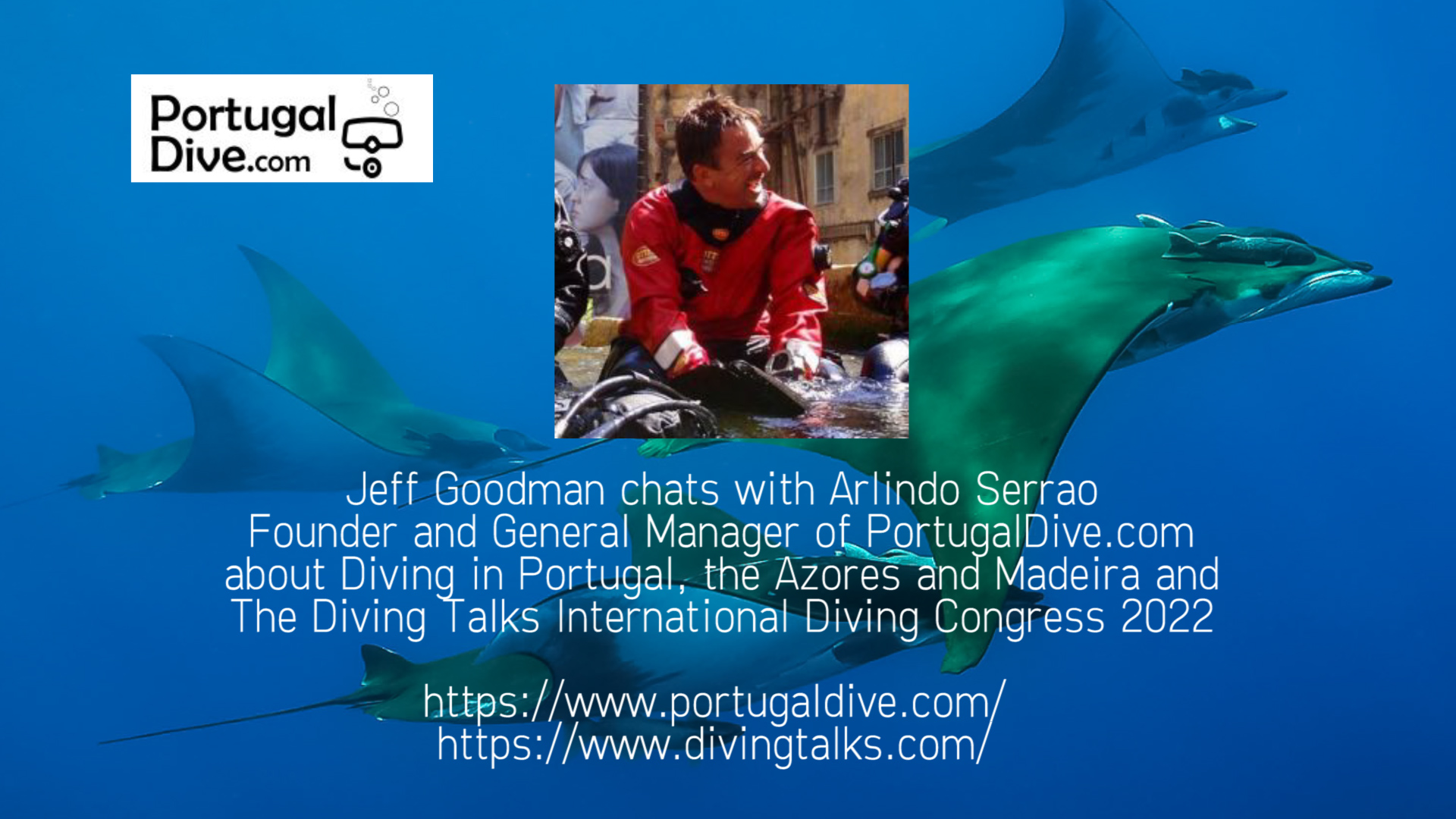 In this exclusive Zoom interview, Jeff Goodman, Scubaverse Editor-at-Large, chats to Arlindo Serrao, Founder and General Manager of PortugalDive.com. They talk about diving in Portugal, The Azores and Madeira, as well as The Diving Talks International Diving Congress 2022.
Arlindo describes himself as "a father of three, a cave diver, and I love to share what Portugal, the Azores archipelago and Madeira islands have to offer."
"After 25+ years working in multinational companies, I decided to start doing it for fun! I founded Portugal Dive, the "We worry, You dive!" concept: a boutique dive concierge that organizes group and solo trips for guests to experience Portugal's underwater highlights on the mainland and in the Azores and Madeira. More recently I founded Diving Talks, an international diving congress that brings Portugal divers, explorers, scientists, researchers, to share with the diving community their most recent subaquatic achievements and discoveries."
Find out more at www.portugaldive.com and www.divingtalks.com.
---
Rather listen to a podcast? Listen to the audio HERE on the new Scubaverse podcast channel at Anchor FM.