Diving with… Lomo Watersport, Glasgow, Scotland & online at Lomo.co.uk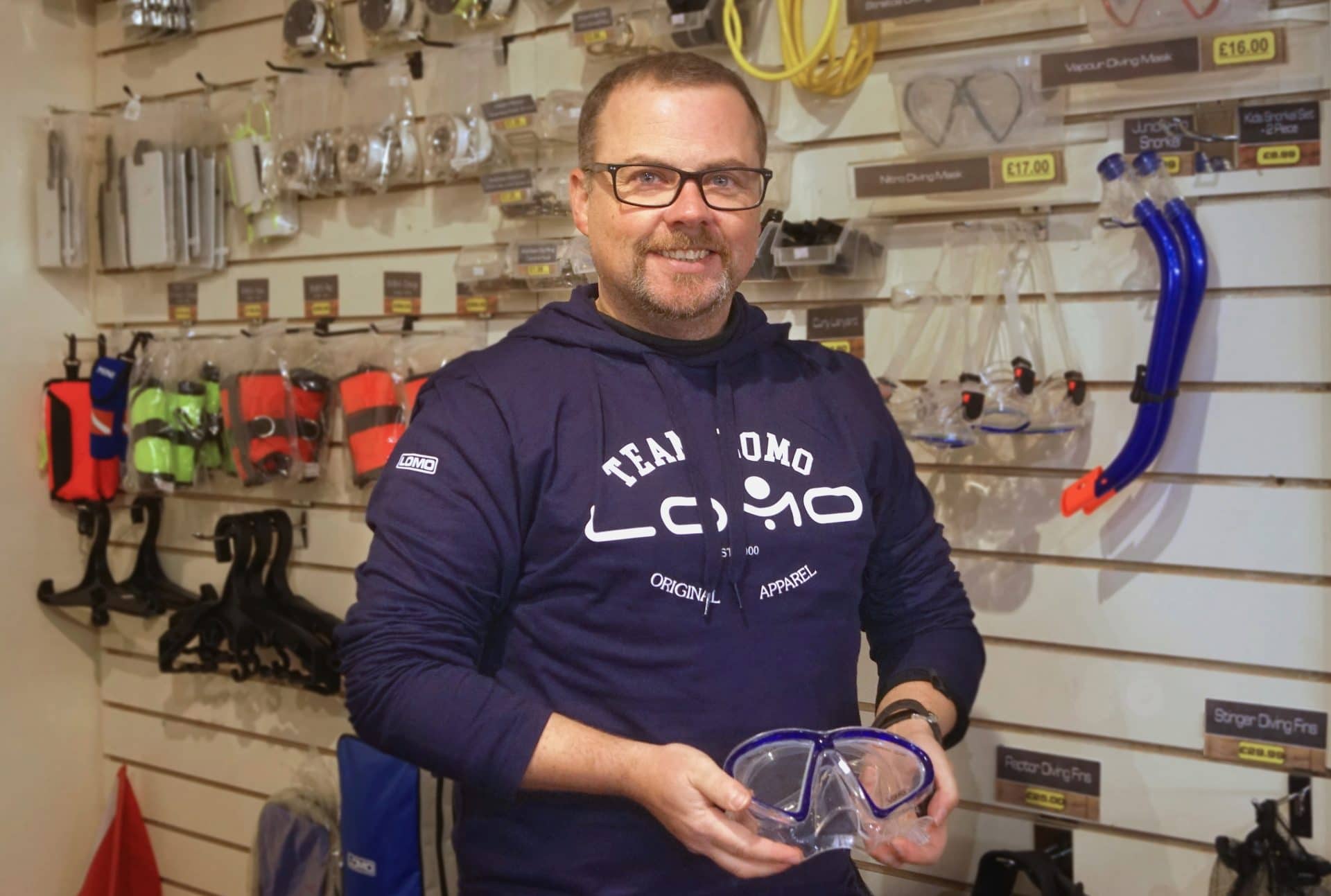 In this ongoing series, we speak to the people who run dive centres, resorts and liveaboards from around the world about their businesses and the diving they have to offer…
---
What is your name?
Grant Pollok.
What is the name of your business?
Lomo Watersport.
What is your role within the business?
Customer Service.
How long has the business operated for?
Since 2000.
How long have you dived for, and what qualification are you?
9 Years, Master Diver.
What is your favourite type of diving?
Happy as long as I have my camera with me. I focus mainly on macro photography so even if I'm diving in the wreck of a ship I'm still looking for small marine life most other divers might not realise was there.
If you could tell people one thing about your business (or maybe more!) to make them want to visit you what would it be?
We're different from most other brands of diving gear because we only sell direct to the public. Because we don't pay distributors or resellers it means our products are much lower cost than most other manufacturers for a given quality of product. But if you don't visit us you'll never see our gear!
What is your favourite dive in your location and why?
Lochaline wall near the Sound of Mull. A shore dive with a stunning landscape. Head out over the white sand and clear water then come to a line of rocks that drop straight down to below 60m. It doesn't matter what depth you are at, there is always plenty of life. Fantastic for macro photography and usually very good visibility.
What types of diving are available in your location?
The west coast of Scotland caters for all types of diving; shore dives in the lochs, boat dives in the Firth of Clyde, wrecks, walls, reefs and some very good training sites. Well worth taking a camera.
What do you find most rewarding about your current role?
Meeting new people, whether they are seasoned divers, kayakers or whatever watersport, or just getting out there. Also helping customers that are just taking up a sport and are looking for advice on how to get the most from it. It's a business where you meet so many people with a passion for what they do and it's nice to pass that on to others.
What is your favorite underwater creature?
Nudibranchs; so small and delicate, yet an apex predator and they come in so many various shapes and colours. I have to try and see one on every dive.
Are there any exciting changes / developments coming up in the near future?
We're always developing new products and released around 40 in the last year alone. Next year should see the same type of rate for product development which is always really exciting for us.
As a manufacturer what is the biggest problem you face at the moment?
We are seeing lots of cheap products being shipped directly from the Far East to the consumer via online marketplaces. Sometimes the consumer gets a bargain, but in something like diving quite often it means that the products don't comply with the safety requirements of each sport.
Are you involved in any environmental work?
As a manufacturer we mainly focus on how our products have as small an environmental impact as possible. One big area we lead on is reducing packaging waste. What's the point in making a product in a box that has 10 different leaflets and other bits of cardboard inside that will all end up in the bin?
We try to use the least packaging possible whilst still keeping the product safe to transport. We also reuse all our inbound packaging so that the boxes we receive product in from the factory are reused to ship orders out to customers. It can be amusing sometimes though when a customer who ordered a pair of fins gets a box that says 'children's snorkel set' on it.
How do you see the SCUBA / Freediving / snorkeling industry overall? What changes would you make?
Reduce the focus on black coloured products. In an emergency you'll be found much quicker in brightly coloured products! So unless you're a Navy SEAL, being seen is of benefit.
What would you say to our visitors to promote the diving you have to offer?
As a manufacturer and retailer we don't actually offer any courses or trips. But as Ambassadors for our local area…. COME TO SCOTLAND! If you don't like the diving, you'll love the Whisky!
Where can our visitors find out more about your business?
Our main outlet is through our website www.Lomo.co.uk. You can email us on admin@lomo.co.uk or call us on +44 (0)141 221 7674. Or if you're in Glasgow pop by our shop at 96 Hydepark Street, Glasgow, G3 8BW.
Jeff chats to… Ana Filipa Sobral, Founder of The Manta Catalog Project in the Azores (Watch Video)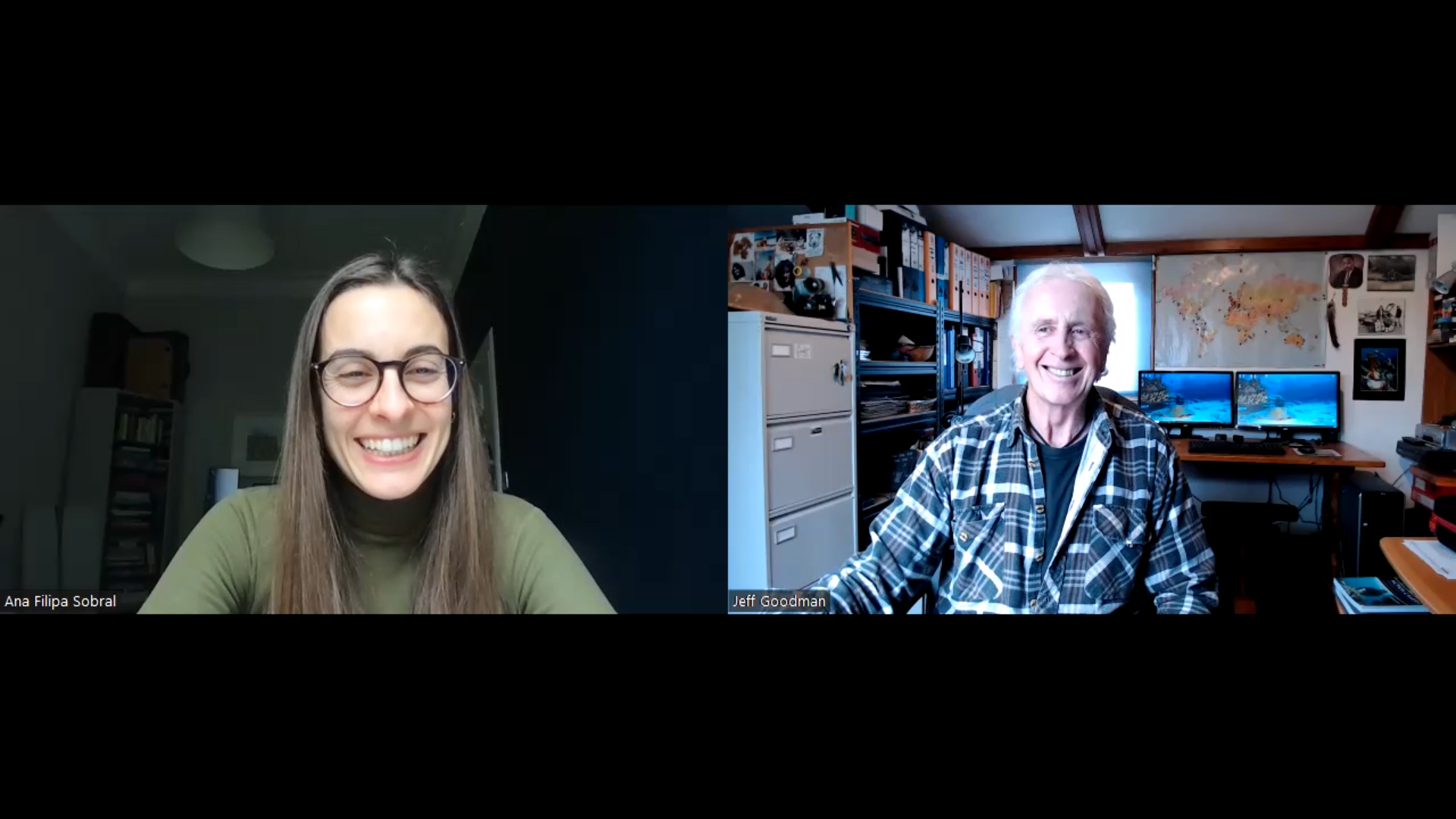 In this exclusive Zoom interview, Jeff Goodman, Scubaverse Editor-at-Large, chats to Ana Filipa Sobral, Founder and Project Leader of The Manta Catalog Project in the Azores.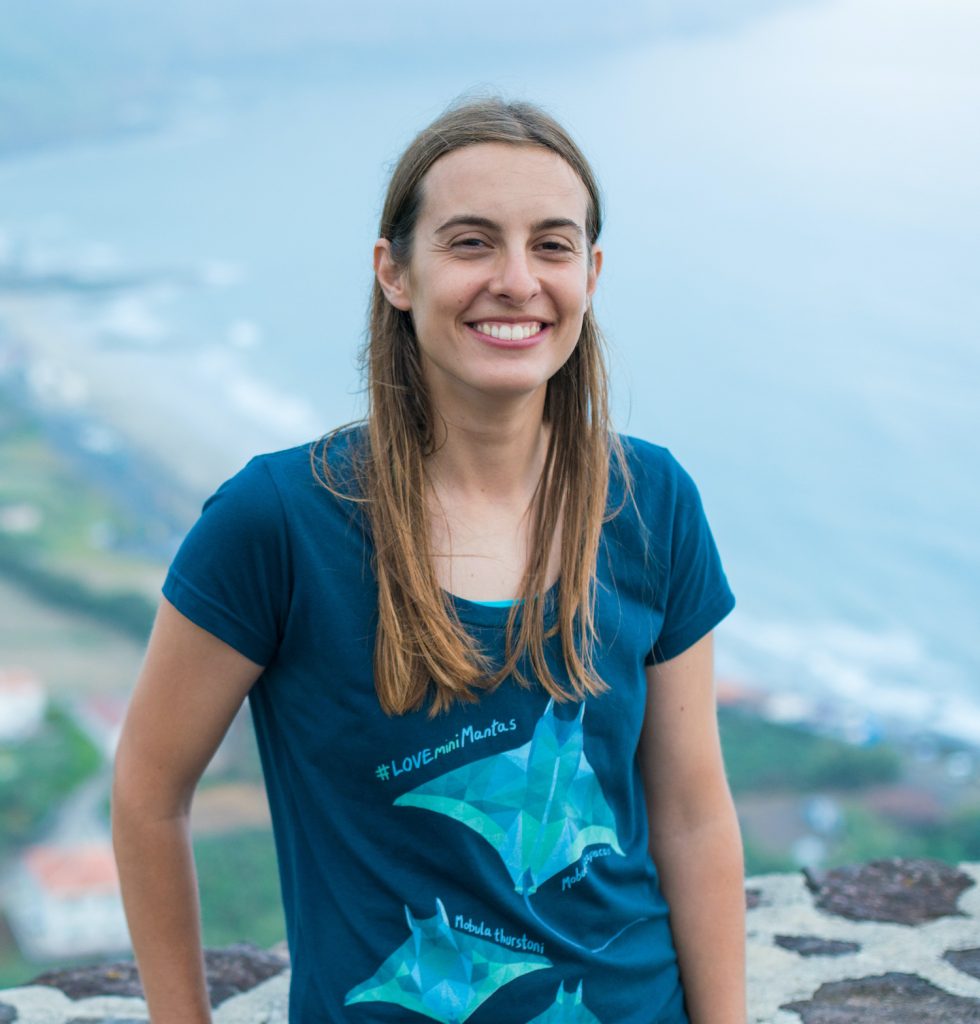 Ana Filipa Sobral is a marine biologist and conservationist based in the Azores Islands. She moved to the Azores in 2011 and once there, realised that this was one of the few places in the world where Sicklefin Devil Rays (Mobula tarapacana) gather in large groups, making it a strategic place to study them. She started the The Manta Catalog Project and through this project, collects photo ID and occurrence data on Mobulid Rays, with the precious help of divers and dive operators as citizen scientists.
Ana is also finishing her PhD which focuses on population genetics and connectivity of migratory elasmobranchs in oceanic islands in the Atlantic Ocean. The main goal fueling my research has been to help fill the knowledge gaps on elasmobranch biology and ecology to ultimately assist in the design of effective conservation and management plans aimed at protecting their populations in this remote region of the North Atlantic Ocean.
You can find out more about Ana's important work at: https://mantacatalogazores.wixsite.com/mobulaid/project.
---
Rather listen to a podcast? Listen to the audio HERE on the Scubaverse podcast channel at Anchor FM.
DIVING talks 2022: the discussion we all want to hear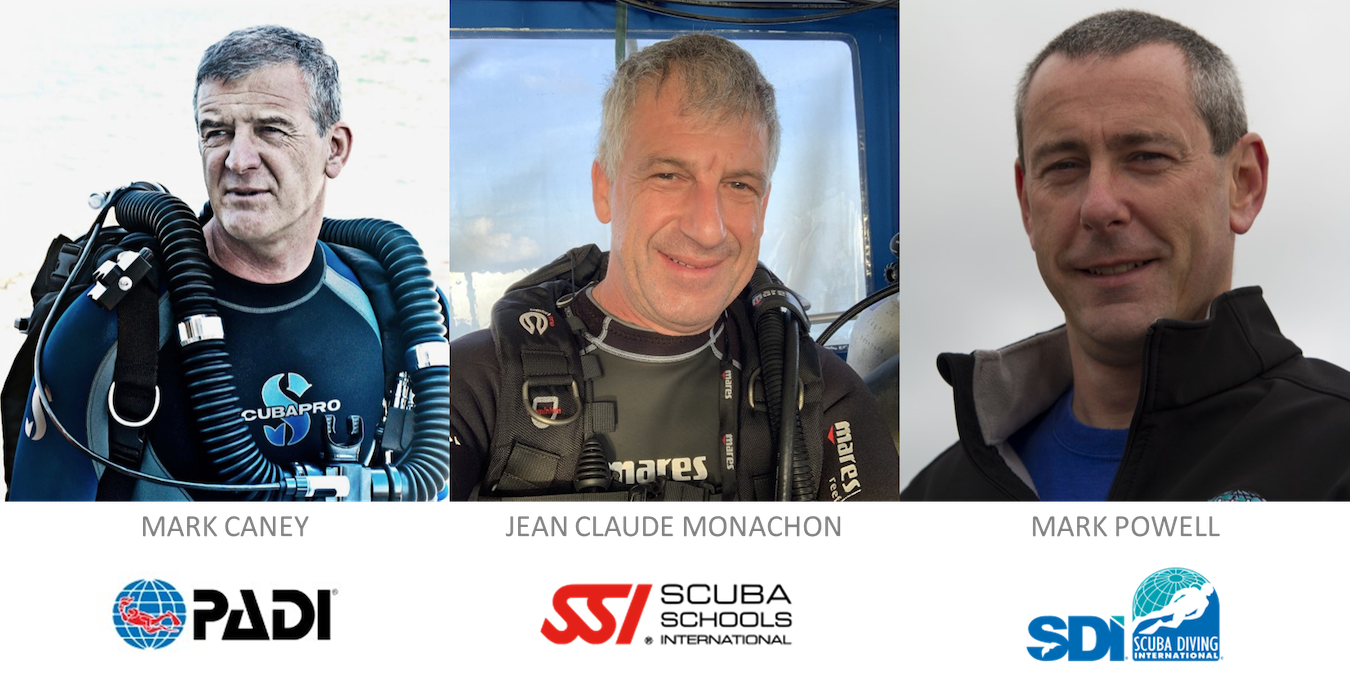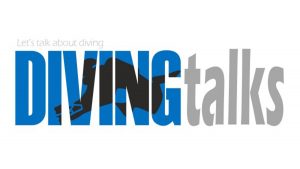 This year's DIVING talks event will take place in Troia, Portugal from October 7-9 2022. The event will bring together many of the world's leading divers, explorers, scientists, and researchers, and one of the highlights is sure to be the presentations.
Imagine having PADI, SDI and SSI in the same room to discuss the future of teaching in diving? This would be an exciting debate, wouldn't it?
Imagine no more. Mark Caney, Mark Powell and Jean Claude Monachon are going to be talking about diving through the perspective of the three biggest agencies: PADI, SDI and SSI.
Mark Caney, PADI – Professional Association of Diving Instructors' Industry Relations and Training Executive, is President of the European Underwater Federation, President of the Rebreather Training Council and President of the World Recreational Scuba Training Council.
Mark Powell is the SDI – Scuba Diving International Director of Global Development
Jean Claude Monachon is SSI – Scuba Schools International Vice-President, International Business Development & Marketing.
This is one 'talk' you won't want to miss!
For more information, contact Arlindo Serrão via e-mail: arlindo.serrao@portugaldive.com or check out the following links: