Diving with… Dennis Rabeling, Euro Divers Lanzarote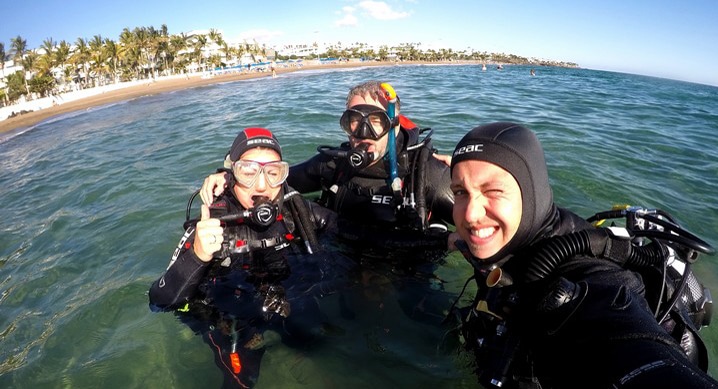 In this ongoing series, we speak to the people who run dive centres, resorts and liveaboards from around the world about their businesses and the diving they have to offer…
---
What is your name?
Dennis Rabeling
What is the name of your business?
Euro-Divers Lanzarote
What is your role within the business?
Owner and Dive instructor
How long has the business operated for?
3 years
How long have you dived for, and what qualification are you?
I have been diving since I was 8 years old and now I'm PADI MSDT and Full Cave Diver.
What is your favorite type of diving?
Wall or drop-off diving is amazing with the incredible views and big pelagic fish passing by.
If you could tell people one thing about your business (or maybe more!) to make them want to visit you what would it be?
Lanzarote is a beautiful dive destination with lots of life and different species, with stunning drop-offs, wrecks and different dive sites and, of course, we have famous Museo Atlantico. The waters around the island offer a big diversity with small macro life like the seahorse, nudibranch and more, to the bigger life like the Angelshark, different kind of ray types and types of dolphins and whales. Lanzarote is also very interesting for the non-divers, which makes it a perfect destination for the whole family.
What is your favorite dive in your location and why?
In front of the dive centre there are five dive sites which are very nice because they are all drop off's and walls, with, at the start, sandy areas where we encounter bigger life. Easily accessible and starting from the dive centre makes it very comfortable.
What types of diving are available in your location?
Shore, boat, wreck, cavern, drop offs and many more, which makes the island very attractive with varied types of diving.
What do you find most rewarding about your current role?
When people are coming out of the water with a big smile on their face talking about the awesome encounters they saw underwater.
What is your favorite underwater creature?
My favourite animal here in the Canary Islands is the Angelshark; they are unique because they are living on this planet already for 150 million years. They look very ancient but also elegant. We can see them here during mating season and in spring time we find juveniles on our night dives.
Are there any exciting changes / developments coming up in the near future?
In front of the dive centre there is the newly renovated Fariones Hotel which is a 5+ star hotel. We hope we will get some more customers who will only have to walk across the street to get to their dive centre.
As a center what is the biggest problem you face at the moment?
We are always trying to find a better way to make the diving more easy, safe and logistically so the client can enjoy their diving in the best way.
Is your center involved in any environmental work?
We organise regular clean up days. The biggest problem with trash over here is that the wind comes from the other side of the island and goes towards the sea. What happens is that the trash that is on the streets sometimes gets blown into the ocean. But every day they clean up the streets, the trash is minimal, and when we find trash we always try to take it with us.
How do you see the SCUBA / Freediving / snorkeling industry overall? What changes would you make?
For us as a family it is not only a job. For us it is also a big passion. Every day that we go in the water we are enjoying being there. In my eyes, everybody in the industry should see it this way. The enthusiasm will reflect back in the results towards the customer.
What would you say to our visitors to promote the diving you have to offer?
You have to come and see the Angelshark with us here at Lanzarote! The doors are wide open at our dive centre and the coffee, tea or water is always ready for you. Hopefully I will see you soon in Lanzarote so we can make some amazing dives!
Where can our visitors find out more about your business?
+34 699 74 36 81
Instagram: EuroDiversLanzarote
Gozo Diving and Gozo Technical Diving join RAID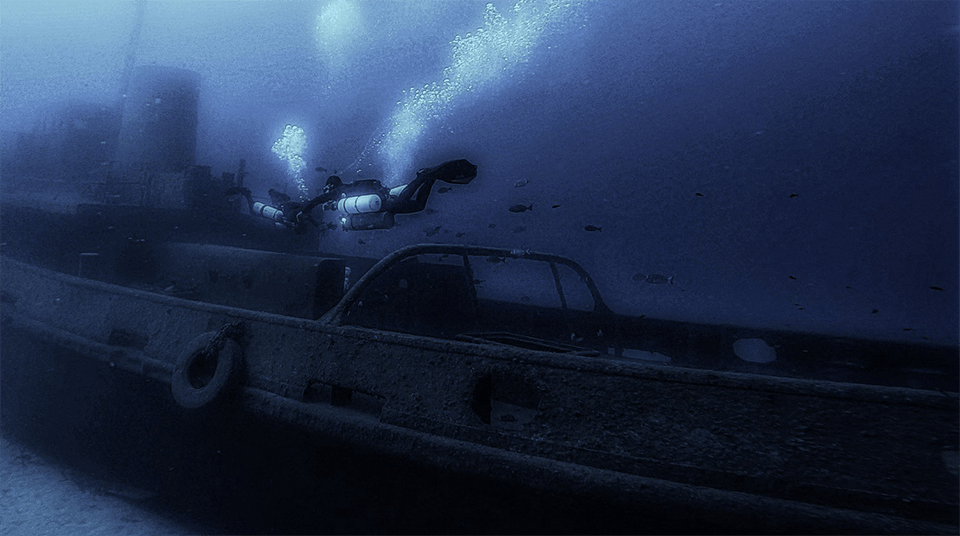 Great news for RAID divers around the world: Gozo Diving & Gozo Technical Diving have joined the RAID network and now offer RAID courses, and RAID-quality support in one of the classic Mediterranean dive destinations.
Malta is a well-known and highly rated diving destination. The water is warm (around 28 degrees), the visibility is epic (20-40 metres), and many sites have weak to moderate current. So, there are great dive sites for every level of experience, and these include fantastic and historic wreck dives.
Located on the Island of Gozo, RAID's new dive centre, offer the complete range of recreational, technical and Instructor courses. The facilities include two classrooms, access to an onsite pool and a full CCR room. So, visiting divers and instructors can enjoy nitrox, trimix, as well as oxygen-compatible air fills, rentals of sidemount cylinders, twinsets, and stage cylinders, DPV rental and of course high-end teaching, coaching and experienced guiding.
Gozo Diving and Gozo Technical Diving has more than 30 years of experience in training, exploration and diving professionalism. Now fully aligned to offer the the complete spectrum of RAID courses, which means both experienced divers as well as those who want to start exploring the underwater world can come and enjoy the dive site attractions of Malta and Gozo knowing they'll get the fun and full-service experience our agency and network of RAID dive centres are famous for.
To find out more, email: info@gozotechnicaldiving.com or visit their website at: www.gozotechnicaldiving.com
Photos: RAID Blog
DIVING talks 2022: 4 great reasons why you should attend!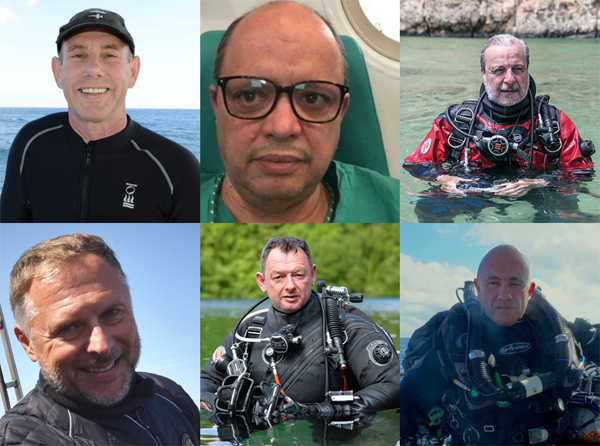 International Dive Show DIVING talks 2022 takes place from 6-9 October in Troia, Portugal. Here's four great reasons why you should attend…
1. The 'Talks' and the Speakers
What do you get when you have in the same room Dr Alessandro Marroni, Dr Óscar Camacho and Dr Simon Mitchell? Undoubtedly an incredible amount of knowledge in diving physiology and hyperbaric medicine. If you are a diver, you know the value of such a debate.
What do you expect to see in a Bill Stone presentation?
Wouldn't you like to discuss with Thomas Stachura, Leigh Bishop or Armando Ribeiro their findings underwater in the expeditions that led to the discovery and identification of new shipwrecks?
2. The Exhibition: brands and trials
It's about talking with 'who knows' and testing that piece of equipment even underwater if you want!
Friday, October 7, is BRANDS DAY. Try dive the Mares SCR Horizon, test your preferred scooter, and more. Bring shorts or a swimming suit. This is happening in the swimming pool. Join us on October 7. Diving Talks is also Brands Day!
3. DIVING talks is a family/ partner friend event
You don't need to leave your family or partner behind.
If you want to attend, transform this trip into a partner or family trip to Portugal. There are many things they can do while you enjoy the Talks.
It is not that you need to have something planned. The peninsula is such a fantastic site to enjoy; there's the beach if you want to relax by the sea, there are trails you can check out, or you can relax by the pool.
4. YOU CAN ACTUALLY DIVE!
If you have free time and want to explore Portugal underwater, DIVING talks can be the pretext for a 'stay and dive' side-program.
Diving talks partnered with Portugal Dive, a boutique dive concierge that organizes dive trips to Portugal; the mainland and in the Azores and Madeira archipelagos.
Diving recreational or technical, you can expect the European Atlantic's most transparent waters full of life, schools of fish, the big pelagic, and even monk seals: all that and wrecks, inland caves, you name it.
Opt to arrive one-week earlier or leave one-week later, and chose the stay and dive program for your type of diving and preferences.
For more information, contact Arlindo Serrão via e-mail: arlindo.serrao@portugaldive.com or check out the following links: