Western Ecology Tour: Notes from the Field – North Wales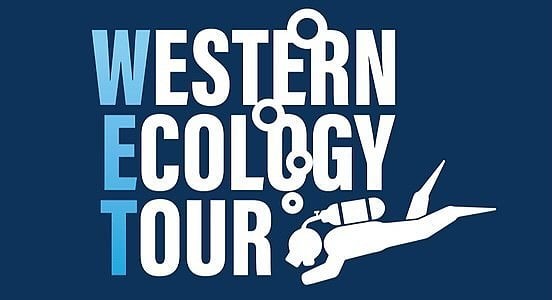 Scubaverse blogger, Donovan Lewis, is currently on the Western Ecology Tour. The aim of the expedition is to travel to the northern reaches of Scotland, along the West Coast to the Llŷn Peninsula in North Wales, and finally onto Pembrokeshire, diving the best the west has to offer. The expedition is looking to live life in a minimalist way, camping and cooking out in the open air.
The teams aim is not just to dive sites, but to tackle conservation issues and shed light on projects up and down the UK, they have three projects which the trip will be focusing on. These projects include the Shark & Skate Citizen Science Scotland, Project Seagrass, and Neptune's Army of Rubbish Cleaners (NARC). The team will be accompanied with a Biologist or expert that works on each of the 3 projects to aid and guide the team, but also help shed extra light on the critical conservation work being carried out.
---
Here are Donovan's notes from the second leg of the trip:
This report is all about The North Wales leg of our Journey, it took us around 12 hours to get to North Wales from the Highlands of Scotland.
We spent two days with Jake Davies who runs Project Seagrass and Angel Shark Project: Wales. Day one was spent in Morfa Nefyn photographing the seagrass meadows at low tide, to say we took of loads of split shots is an understatement, we also found Snakelocks Anemones amongst the grass.
The second day consisted of two dives at Porth Ysgaden, we did a morning dive at 8am and then an evening dive at 8pm. Both of the dives were definitely a macro photographers dream, a dive filled with crabs, from velvet swimmers to Spider Crabs, nudibranchs and Stalked Jellyfish. There was also am abundance of Leopard Gobies and Fifteen Spines Sticklebacks amongst the kelp.
A truly brilliant two days of the Expedition, but watch this space for the final field report talking about our days in Pembrokeshire. And remember that there will be an Expedition Report after the trip.
---
Jeff chats to… Ana Filipa Sobral, Founder of The Manta Catalog Project in the Azores (Watch Video)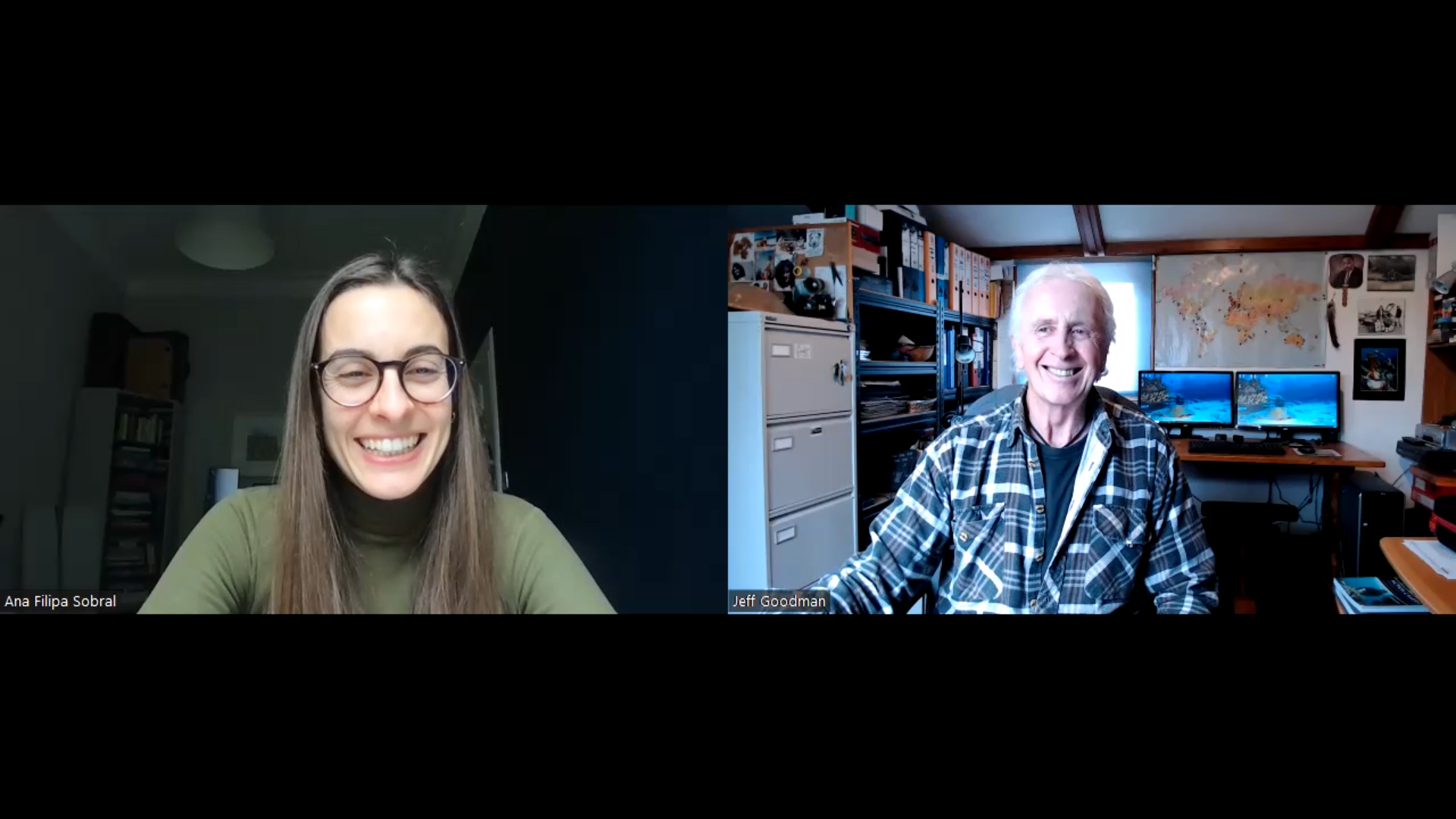 In this exclusive Zoom interview, Jeff Goodman, Scubaverse Editor-at-Large, chats to Ana Filipa Sobral, Founder and Project Leader of The Manta Catalog Project in the Azores.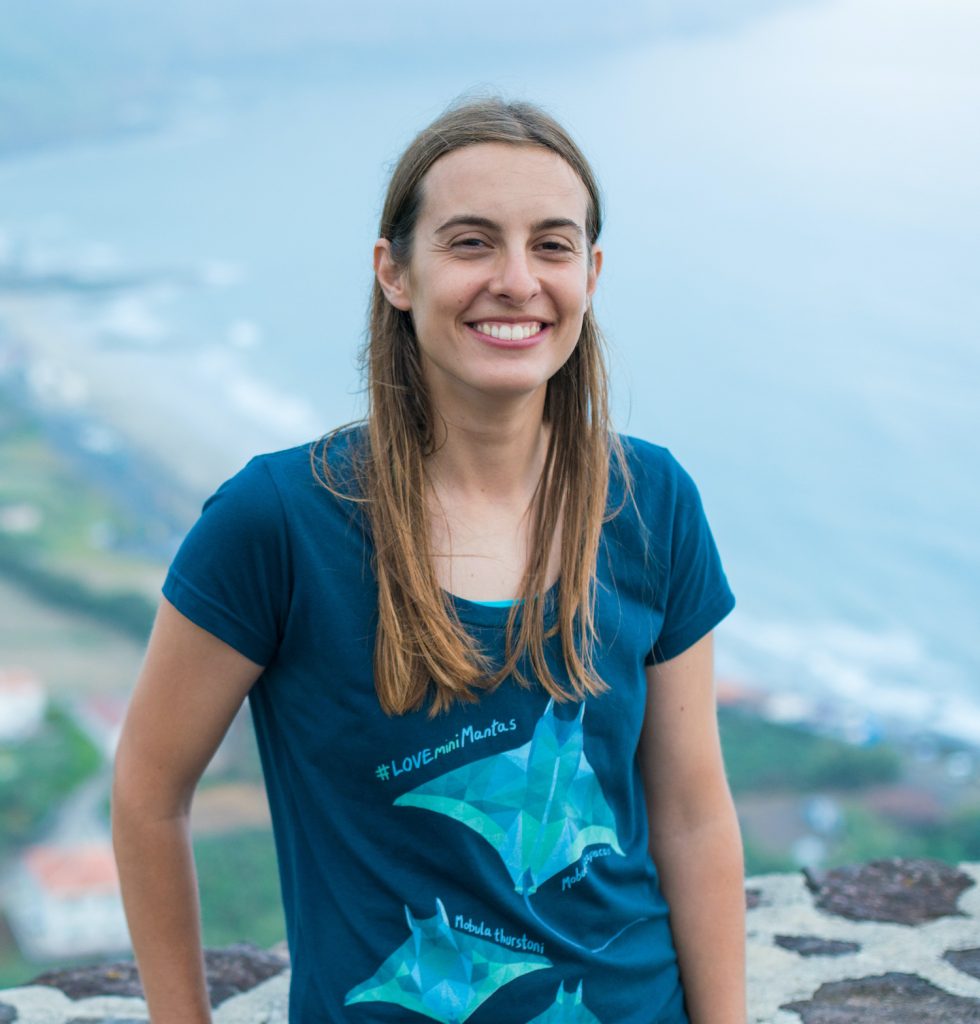 Ana Filipa Sobral is a marine biologist and conservationist based in the Azores Islands. She moved to the Azores in 2011 and once there, realised that this was one of the few places in the world where Sicklefin Devil Rays (Mobula tarapacana) gather in large groups, making it a strategic place to study them. She started the The Manta Catalog Project and through this project, collects photo ID and occurrence data on Mobulid Rays, with the precious help of divers and dive operators as citizen scientists.
Ana is also finishing her PhD which focuses on population genetics and connectivity of migratory elasmobranchs in oceanic islands in the Atlantic Ocean. The main goal fueling my research has been to help fill the knowledge gaps on elasmobranch biology and ecology to ultimately assist in the design of effective conservation and management plans aimed at protecting their populations in this remote region of the North Atlantic Ocean.
You can find out more about Ana's important work at: https://mantacatalogazores.wixsite.com/mobulaid/project.
---
Rather listen to a podcast? Listen to the audio HERE on the Scubaverse podcast channel at Anchor FM.
Jeff chats to… Arlindo Serrao, Founder of PortugalDive.com about diving in Portugal, The Azores and Madeira (Watch Video)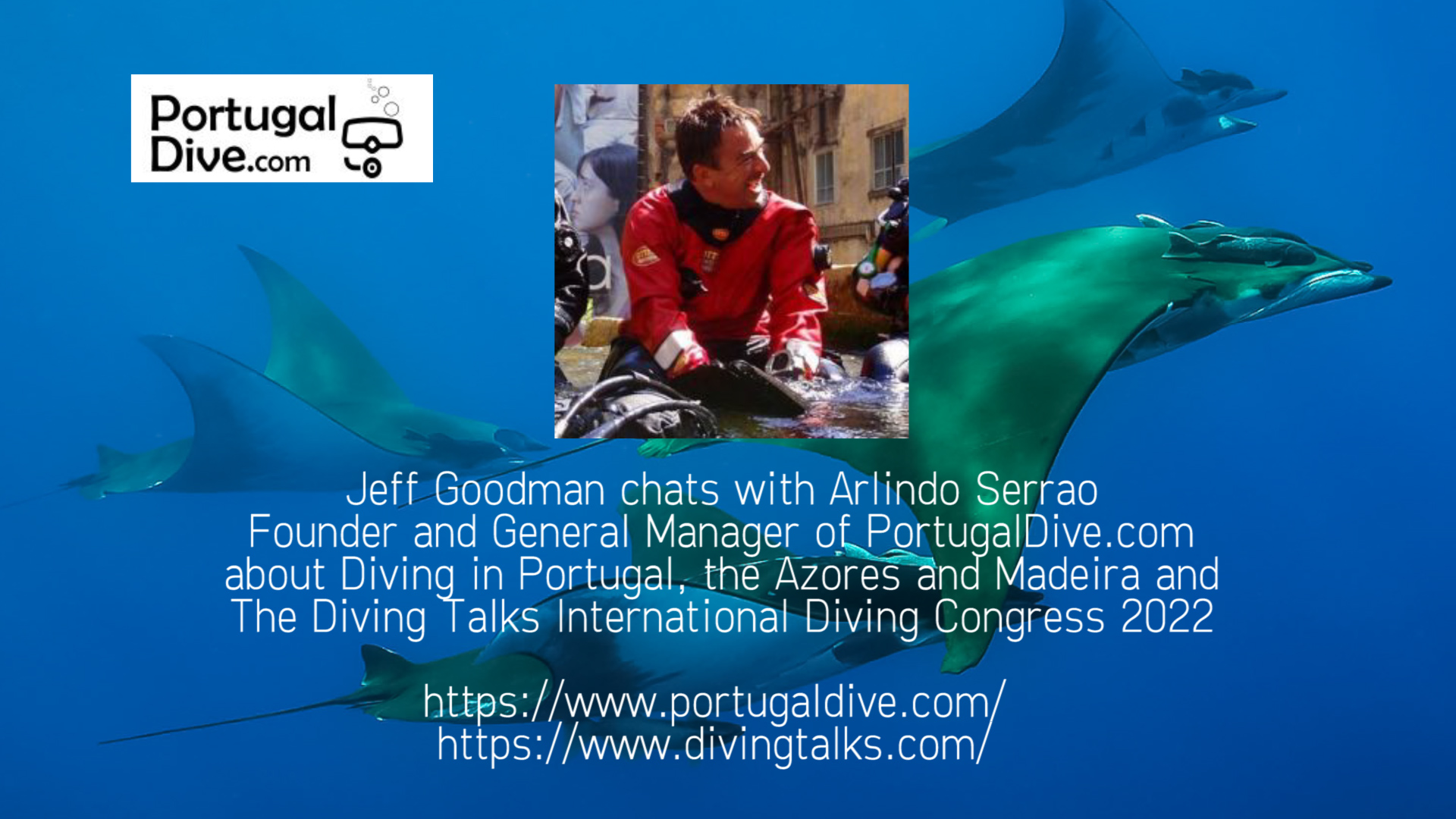 In this exclusive Zoom interview, Jeff Goodman, Scubaverse Editor-at-Large, chats to Arlindo Serrao, Founder and General Manager of PortugalDive.com. They talk about diving in Portugal, The Azores and Madeira, as well as The Diving Talks International Diving Congress 2022.
Arlindo describes himself as "a father of three, a cave diver, and I love to share what Portugal, the Azores archipelago and Madeira islands have to offer."
"After 25+ years working in multinational companies, I decided to start doing it for fun! I founded Portugal Dive, the "We worry, You dive!" concept: a boutique dive concierge that organizes group and solo trips for guests to experience Portugal's underwater highlights on the mainland and in the Azores and Madeira. More recently I founded Diving Talks, an international diving congress that brings Portugal divers, explorers, scientists, researchers, to share with the diving community their most recent subaquatic achievements and discoveries."
Find out more at www.portugaldive.com and www.divingtalks.com.
---
Rather listen to a podcast? Listen to the audio HERE on the new Scubaverse podcast channel at Anchor FM.