Tenerife Turtles – Small Expectations, Great Rewards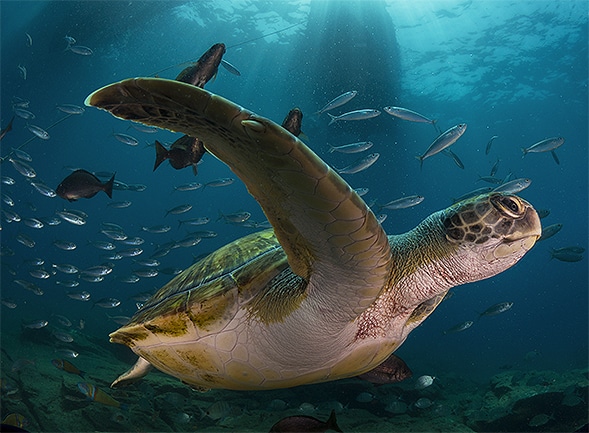 It's no great secret that for UK based divers and underwater photographers who want truly out of this world wildlife diving, you usually have to dig deep in your pocket and be prepared for a long journey with great expectations. But what about photographing exotic wildlife in warm seas, a flight no more than 5 hours away and a trip that's kind to your bank balance?
Well at this point you'd normally expect me to say head down to The Red Sea. But not this time, this time I'm going to point you in the direction of a small volcanic Island in the Atlantic Ocean that is part of Spain.
Tenerife is a holiday destination popular with UK families and groups looking for a relatively inexpensive holiday with guaranteed beautiful, sunny weather. One of the main reasons I found myself travelling here with my family in the Summer of 2017.
I've recently welcomed my first child towards the end of 2016 and it was time to organise a family holiday but with a little diving fun for daddy! Tenerife was the destination of choice and early August was the time. The lure of maybe being able to get close shots of turtles being a deciding factor. Also, if I could introduce family members to the world I love and get them snorkelling with some exotic marine animals such as turtles, it would be another bonus.
I'd heard stories and saw photos of Green Sea Turtles in Tenerife but I wasn't sure how much of a guarantee it was that I would actually get the same opportunities. I did some research and got in touch with a Tenerife-based photographer by the name of Montse Grillo. She has some truly stunning shots of turtles around Tenerife and I knew she would be able to help. Although Montse doesn't speak much English, I am grateful for the time she took to Google Translate my message and point me in the direction of the dive shop: Club de Buceo Rincon de Arona.
Javier was the owner/dive guide and promised me turtles, as well as some big rays. He is a keen underwater photographer himself, so knows exactly what I am looking for when it comes to getting eye-catching photos. I started the day with a macro dive seeking out the abundance of eels that call the volcanic rocks home. Then in the afternoon it was time to find some turtles. The dive site was a short boat ride of no more than five minutes from the marina at Los Cristianos and set under the backdrop of dramatic volcanic cliffs along the Southwest side of the Island. The first turtle was spotted at the surface before anchor was even dropped, always a good sign that this is going to be a good dive.
It was only a shallow dive site of around 13 metres but this gave us ample water time to get plenty of photos. I don't know the full story of the turtles in the area but I had read they are rescue turtles that are used to human interaction and stick around for small handouts of leftover squid from the fishermen at the harbour.
The turtles were certainly bold and curious, which as any underwater photographer knows is great! "When you think you're close, then get closer" is the general rule of thumb. There was no such worry here as I found myself backing up on numerous occasions just to get the turtles in the frame.
I did two dives with the turtles and rays during my holiday and both dives were equally as fun and manic as each other. There was an abundance of fish making way as the Bull Rays worked their way through. Stingrays of different sizes would also make an appearance but the turtles were the real stars.
The second dive saw the introduction of a third, smaller turtle. There are normally only two turtles regularly at the dive site but my guide said out of all the photographers that he has dived with, I was probably the only one to get three turtles in the frame. I only managed the one decent shot of all three as I found myself struggling to back up enough to get them all in. It certainly made the dive extra exciting.
In conclusion: I wasn't expecting much from my time underwater in Tenerife and wondered whether I'd get any decent photos. It certainly excelled my expectations and is a worthwhile dive trip to book for a cost friendly and relatively close holiday from the UK. Although I only managed four dives I was able to get many photos that were well worth keeping due to the abundance of photo opportunities. I was also able to introduce five members of my family to the joys of the ocean and get them snorkelling with turtles for the very first time. It means the world to me to share my passion with those closest to me and see how much they enjoyed the experience.
Find out more about Sean at www.greatwhitesean.com or follow him on Instagram @greatwhitesean
Jeff chats to… Ana Filipa Sobral, Founder of The Manta Catalog Project in the Azores (Watch Video)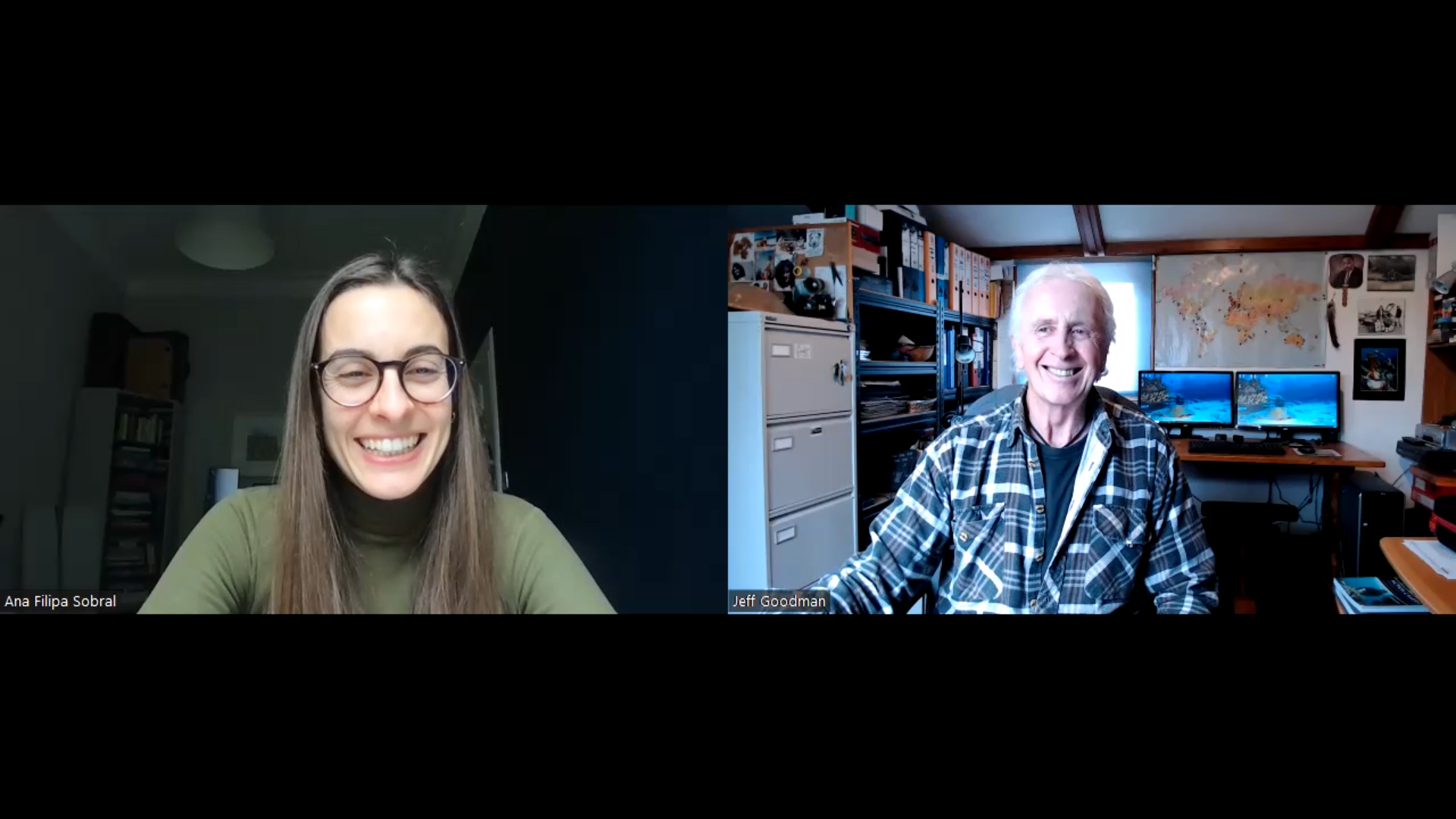 In this exclusive Zoom interview, Jeff Goodman, Scubaverse Editor-at-Large, chats to Ana Filipa Sobral, Founder and Project Leader of The Manta Catalog Project in the Azores.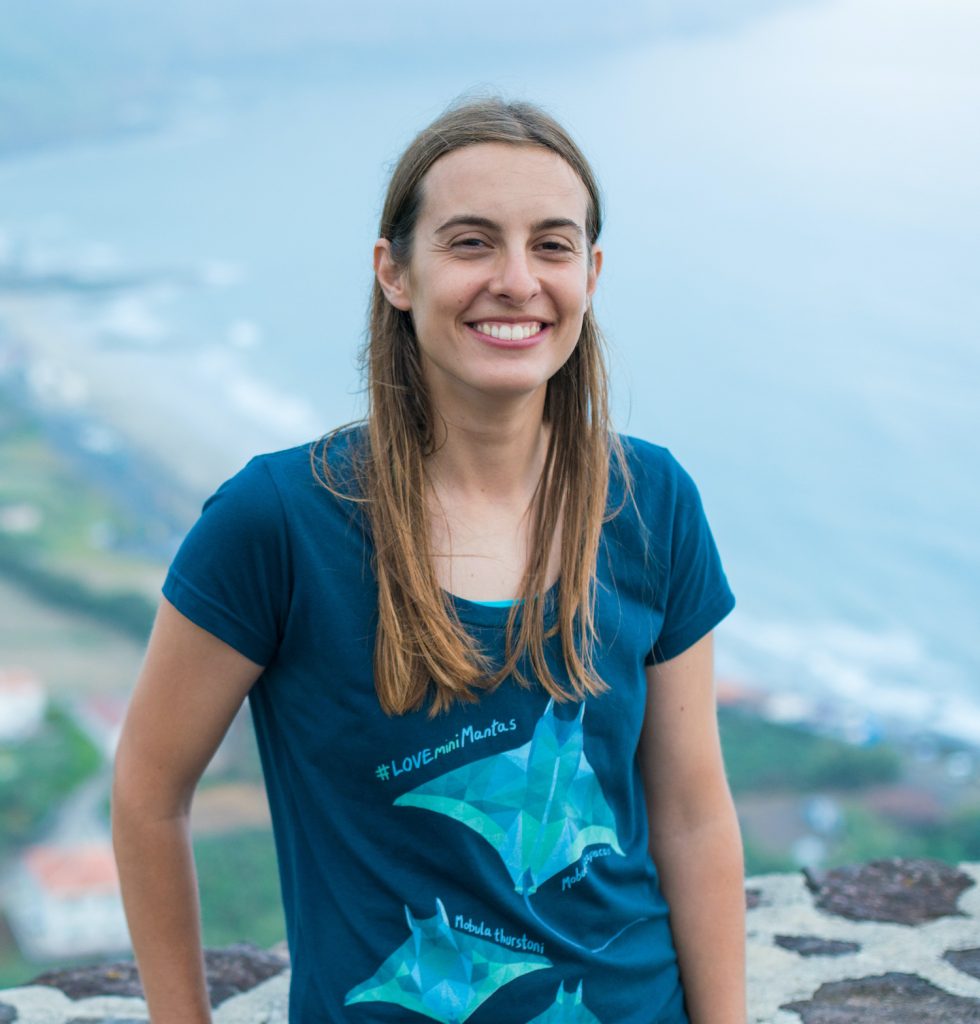 Ana Filipa Sobral is a marine biologist and conservationist based in the Azores Islands. She moved to the Azores in 2011 and once there, realised that this was one of the few places in the world where Sicklefin Devil Rays (Mobula tarapacana) gather in large groups, making it a strategic place to study them. She started the The Manta Catalog Project and through this project, collects photo ID and occurrence data on Mobulid Rays, with the precious help of divers and dive operators as citizen scientists.
Ana is also finishing her PhD which focuses on population genetics and connectivity of migratory elasmobranchs in oceanic islands in the Atlantic Ocean. The main goal fueling my research has been to help fill the knowledge gaps on elasmobranch biology and ecology to ultimately assist in the design of effective conservation and management plans aimed at protecting their populations in this remote region of the North Atlantic Ocean.
You can find out more about Ana's important work at: https://mantacatalogazores.wixsite.com/mobulaid/project.
---
Rather listen to a podcast? Listen to the audio HERE on the Scubaverse podcast channel at Anchor FM.
Jeff chats to… Arlindo Serrao, Founder of PortugalDive.com about diving in Portugal, The Azores and Madeira (Watch Video)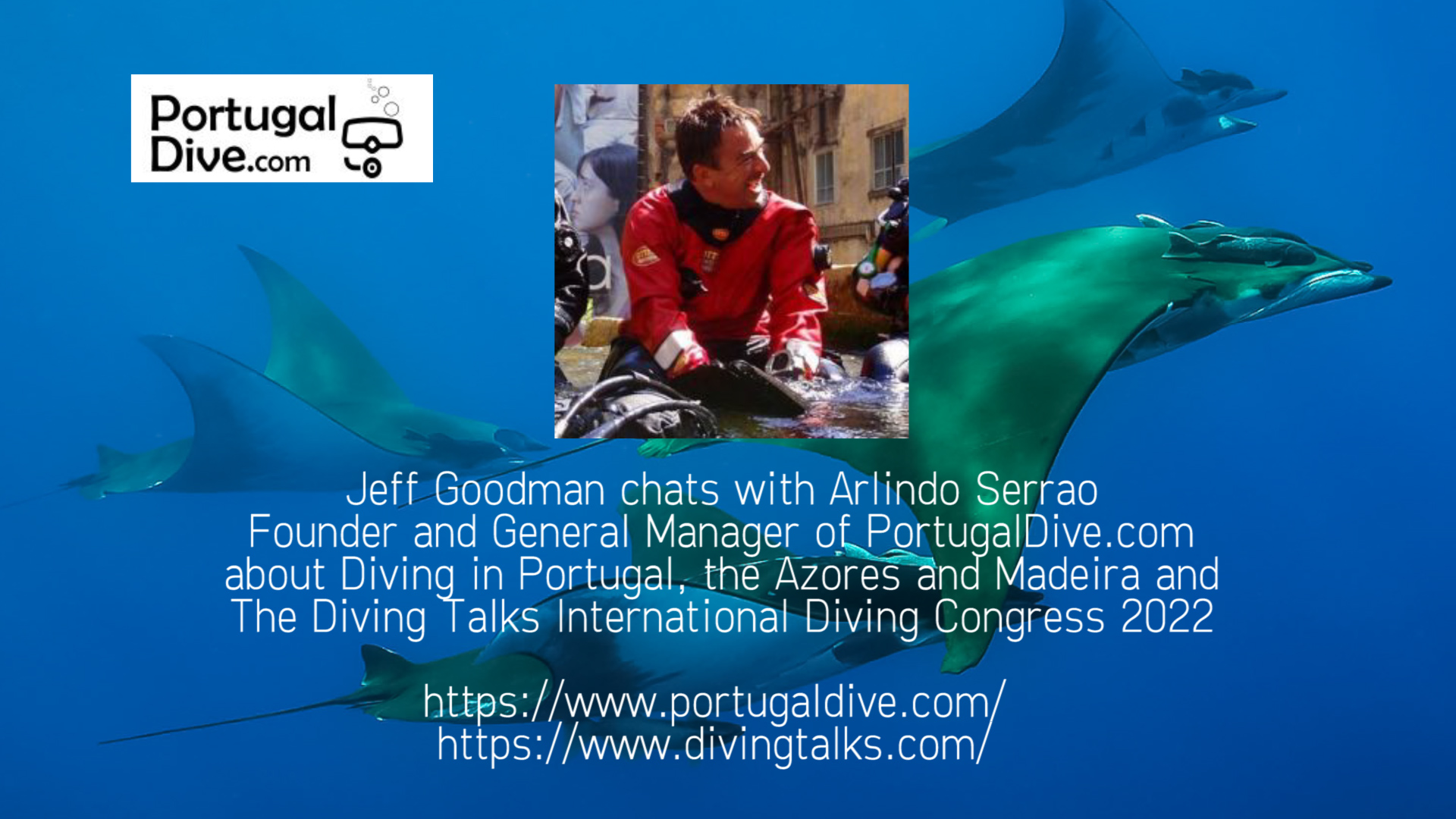 In this exclusive Zoom interview, Jeff Goodman, Scubaverse Editor-at-Large, chats to Arlindo Serrao, Founder and General Manager of PortugalDive.com. They talk about diving in Portugal, The Azores and Madeira, as well as The Diving Talks International Diving Congress 2022.
Arlindo describes himself as "a father of three, a cave diver, and I love to share what Portugal, the Azores archipelago and Madeira islands have to offer."
"After 25+ years working in multinational companies, I decided to start doing it for fun! I founded Portugal Dive, the "We worry, You dive!" concept: a boutique dive concierge that organizes group and solo trips for guests to experience Portugal's underwater highlights on the mainland and in the Azores and Madeira. More recently I founded Diving Talks, an international diving congress that brings Portugal divers, explorers, scientists, researchers, to share with the diving community their most recent subaquatic achievements and discoveries."
Find out more at www.portugaldive.com and www.divingtalks.com.
---
Rather listen to a podcast? Listen to the audio HERE on the new Scubaverse podcast channel at Anchor FM.