New destination for Diverse Travel: Croatia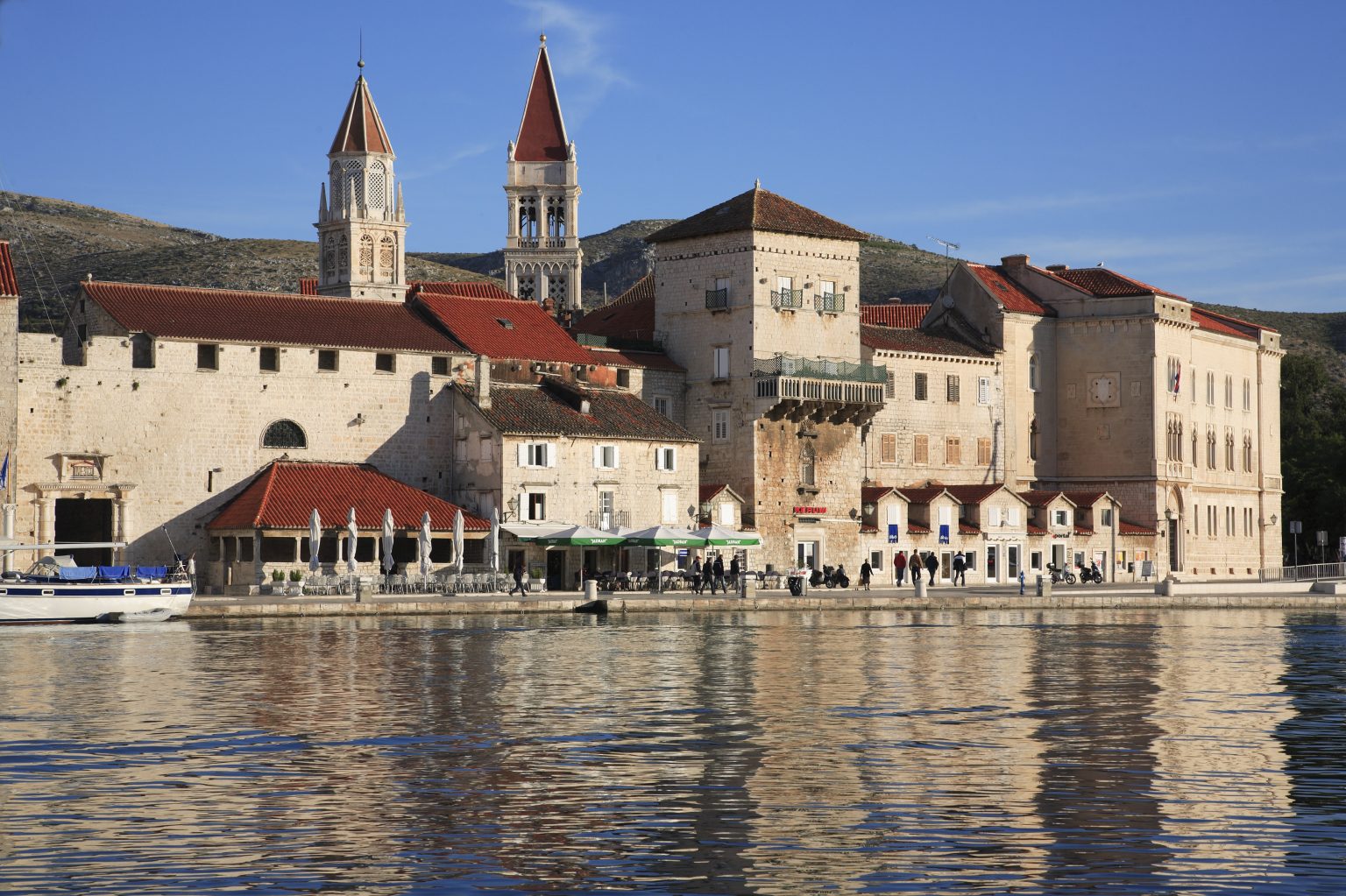 UK-based dive holiday experts Diverse Travel have added Croatia to their programme for 2021.
Croatia is one of the gems of southeast Europe and celebrates 30 years of independence in 2021. Stunning natural scenery combines with an incredible history and, with 3,600 miles of beautiful coastline to explore, this is the perfect destination for water lovers of all kinds.
Croatia's coastline comprises over 700 islands, almost 400 islets and over 75 reefs, making the Croatian archipelago the largest in the Adriatic Sea, which is the northernmost arm of the Mediterranean. Turquoise and crystal clear waters attract sailors, swimmers and snorkellers, but only divers have privileged access to its underwater realm.
Diving in Croatia has existed since the 1950s and earlier, but it has only come to the attention of travelling divers in recent years. The diving is typically Mediterranean with an interesting underwater topography of hidden caves and coral-adorned walls with overhangs and swim-throughs to explore. Many endemic species can be found amongst the rocks and reef patches.
All kinds of corals including sponges, yellow, and extremely rare, red gorgonians, can be found here amongst the rich flora and fauna of the perfectly clean Adriatic. Grouper, catfish, lobster, moray eels and octopus are commonly seen on dives, whilst macro lovers will find plenty to discover in the numerous tiny cracks and crevices. Nudibranchs of all hues are a particular speciality underwater here, as well as beautiful Yellow Seahorses.
Diverse Travel have chosen the area surrounding the picturesque waterfront town of Trogir as the starting point for their tailor-made holidays to Croatia. Trogir is located on the Dalmatian coast, 20 kilometres west of Split – Croatia's second largest city and the largest city on the Adriatic. Trogir became a World Heritage Site in 1997, and with 2,000 years of history, there is plenty to occupy divers on dry days, or non-diving partners and friends.
Croatia is great value for money and packages for a one week dive holiday start from just £575pp (based on May 2021) including flights with easyJet from London Gatwick or Luton to Split, 23kg baggage, return transfers, 7 night's accommodation in a one bedroom, self-catering apartment and 10 boat dives with air, tanks and weights.
The carefully-chosen accommodation and dive centre are situated a short stroll apart in the pretty resort of Okrug Gornji Bay, which offers a super beach and plenty of restaurants, cafes and bars, as well as a water taxi to take in the cultural sights of the old town of Trogir.
Sales Manager John Butland recently visited Croatia to check that this new destination could meet Diverse Travel's exacting standards and he had this to say:
"Croatia had been a long time on my dive wish-list. I'd heard so much about its incredible scenery above and under the water and I'm happy to report that it exceeded my expectations. If you're looking for a spring / summer destination with crystal clear water, interesting diving, plenty of critters and culture, look no further. Croatia is ideal for divers wanting to getaway for a few days, and with a flight time of just over two hours and a 15 minute transfer, you can be under the beautiful Adriatic quicker than a trip to the coast on a sunny weekend in the UK!"
Read more about John's experiences in Croatia on the Diverse Travel blog at www.diversetravel.co.uk/new-for-diverse-travel-croatia-diving-holidays and visit the destination guide at www.diversetravel.co.uk/diving-holiday-destinations/croatia-diving-holidays for full details.
With over fifty years' experience of dive travel, dive centre and resort management the expert Diverse Travel team has the experience to deliver memorable holidays that benefit from full financial ATOL and TTA protection.
For more information visit www.diversetravel.co.uk, call 01473 852002, or email info@diversetravel.co.uk.
Gozo Diving and Gozo Technical Diving join RAID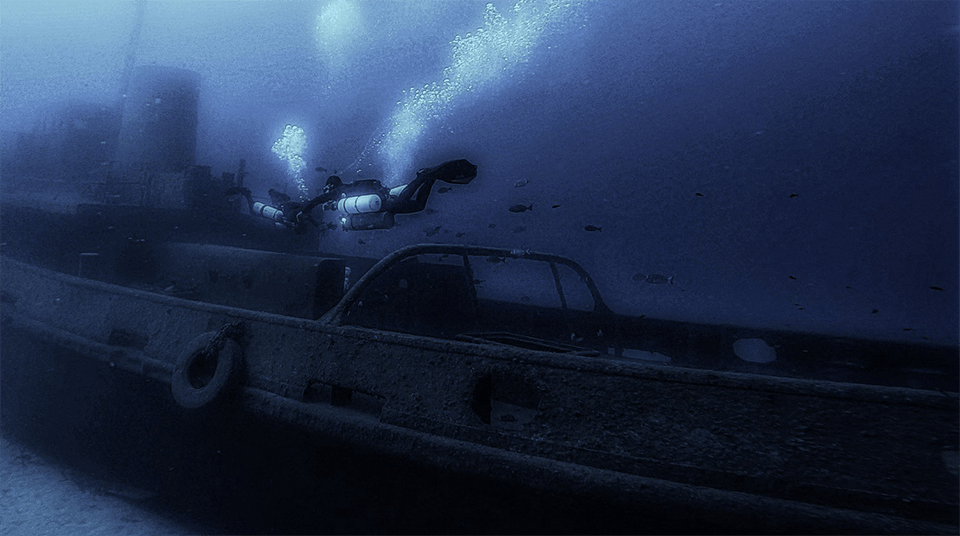 Great news for RAID divers around the world: Gozo Diving & Gozo Technical Diving have joined the RAID network and now offer RAID courses, and RAID-quality support in one of the classic Mediterranean dive destinations.
Malta is a well-known and highly rated diving destination. The water is warm (around 28 degrees), the visibility is epic (20-40 metres), and many sites have weak to moderate current. So, there are great dive sites for every level of experience, and these include fantastic and historic wreck dives.
Located on the Island of Gozo, RAID's new dive centre, offer the complete range of recreational, technical and Instructor courses. The facilities include two classrooms, access to an onsite pool and a full CCR room. So, visiting divers and instructors can enjoy nitrox, trimix, as well as oxygen-compatible air fills, rentals of sidemount cylinders, twinsets, and stage cylinders, DPV rental and of course high-end teaching, coaching and experienced guiding.
Gozo Diving and Gozo Technical Diving has more than 30 years of experience in training, exploration and diving professionalism. Now fully aligned to offer the the complete spectrum of RAID courses, which means both experienced divers as well as those who want to start exploring the underwater world can come and enjoy the dive site attractions of Malta and Gozo knowing they'll get the fun and full-service experience our agency and network of RAID dive centres are famous for.
To find out more, email: info@gozotechnicaldiving.com or visit their website at: www.gozotechnicaldiving.com
Photos: RAID Blog
DIVING talks 2022: 4 great reasons why you should attend!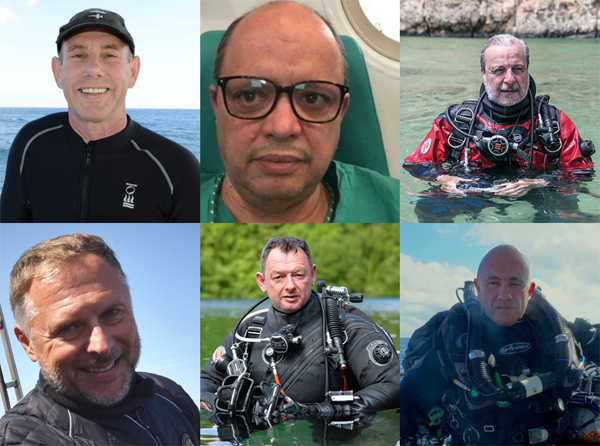 International Dive Show DIVING talks 2022 takes place from 6-9 October in Troia, Portugal. Here's four great reasons why you should attend…
1. The 'Talks' and the Speakers
What do you get when you have in the same room Dr Alessandro Marroni, Dr Óscar Camacho and Dr Simon Mitchell? Undoubtedly an incredible amount of knowledge in diving physiology and hyperbaric medicine. If you are a diver, you know the value of such a debate.
What do you expect to see in a Bill Stone presentation?
Wouldn't you like to discuss with Thomas Stachura, Leigh Bishop or Armando Ribeiro their findings underwater in the expeditions that led to the discovery and identification of new shipwrecks?
2. The Exhibition: brands and trials
It's about talking with 'who knows' and testing that piece of equipment even underwater if you want!
Friday, October 7, is BRANDS DAY. Try dive the Mares SCR Horizon, test your preferred scooter, and more. Bring shorts or a swimming suit. This is happening in the swimming pool. Join us on October 7. Diving Talks is also Brands Day!
3. DIVING talks is a family/ partner friend event
You don't need to leave your family or partner behind.
If you want to attend, transform this trip into a partner or family trip to Portugal. There are many things they can do while you enjoy the Talks.
It is not that you need to have something planned. The peninsula is such a fantastic site to enjoy; there's the beach if you want to relax by the sea, there are trails you can check out, or you can relax by the pool.
4. YOU CAN ACTUALLY DIVE!
If you have free time and want to explore Portugal underwater, DIVING talks can be the pretext for a 'stay and dive' side-program.
Diving talks partnered with Portugal Dive, a boutique dive concierge that organizes dive trips to Portugal; the mainland and in the Azores and Madeira archipelagos.
Diving recreational or technical, you can expect the European Atlantic's most transparent waters full of life, schools of fish, the big pelagic, and even monk seals: all that and wrecks, inland caves, you name it.
Opt to arrive one-week earlier or leave one-week later, and chose the stay and dive program for your type of diving and preferences.
For more information, contact Arlindo Serrão via e-mail: arlindo.serrao@portugaldive.com or check out the following links: