Dive Notes from a Small Island: Part 2 – Devon & Dorset
Mike and I had originally planned to dive in Plymouth, a couple of boat dives to the Scylla and JEL, or the reefs, but unfortunately the weather decided not to play and we got blown out. Moving on to Dorset we got a weather window to dive Swanage Pier, so taking advantage of the better conditions we decided to do a nice morning dive at high tide.
Dive 6: Swanage Pier
Site description:
The original Swanage Pier was first built in 1860, in the mid 1870's it was found that a new and longer pier was needed for the increasing traffic, so the new pier was constructed by 1897. It was damaged in war time and from 1966 the pier was left to deteriorate for 30 years. In 1994 the Swanage Pier Trust took control in restoring the pier and making it available for local people and visitors to enjoy. As a dive site the new pier is considered better thank the old pier pilings that lies to the right hand side and it provides a sheltered, shallow dive site with easy access. It is no more than 5m at high tide and has variable visibility depending on recent weather, it is a good training site and can have lots of life both on the sea floor and on the pier posts. Parking costs £6 and it is £2.50 for each adult diver or £1 for a junior. It is also possible to take boats from here to dive the many wreck dives in the area.
The Dive:
We had 1-2m visibility and calm conditions at high tide. The sun streamed through from above us each side of the pier making navigation easy and we spent a thoroughly enjoyable 75mins pootling about looking for tompot blennies, painted topshells and velvet swimming crabs, which were in abundance!
Mike's thoughts:
I've always liked critter-spotting pier dives and Swanage was really nice. The setup is about as perfect as you can get, with on-pier parking and dive shop, easy entry and pretty sheltered conditions. The sea life was abundant on the day we dove, and I managed to get several nice photos of tompot blennies. They are quite common in UK waters but being both charismatic and not terribly shy make for great subjects. The resident blennies did not disappoint as I was able to meet my main goal for the dive and get the pictures I wanted. I'd love to return on a day with better visibility as the conditions only allowed for fleeting glimpses of the pier structure through the murky water. No doubt a clear day with sunbeams shining through the pier would be even better!
Jeff chats to… Ana Filipa Sobral, Founder of The Manta Catalog Project in the Azores (Watch Video)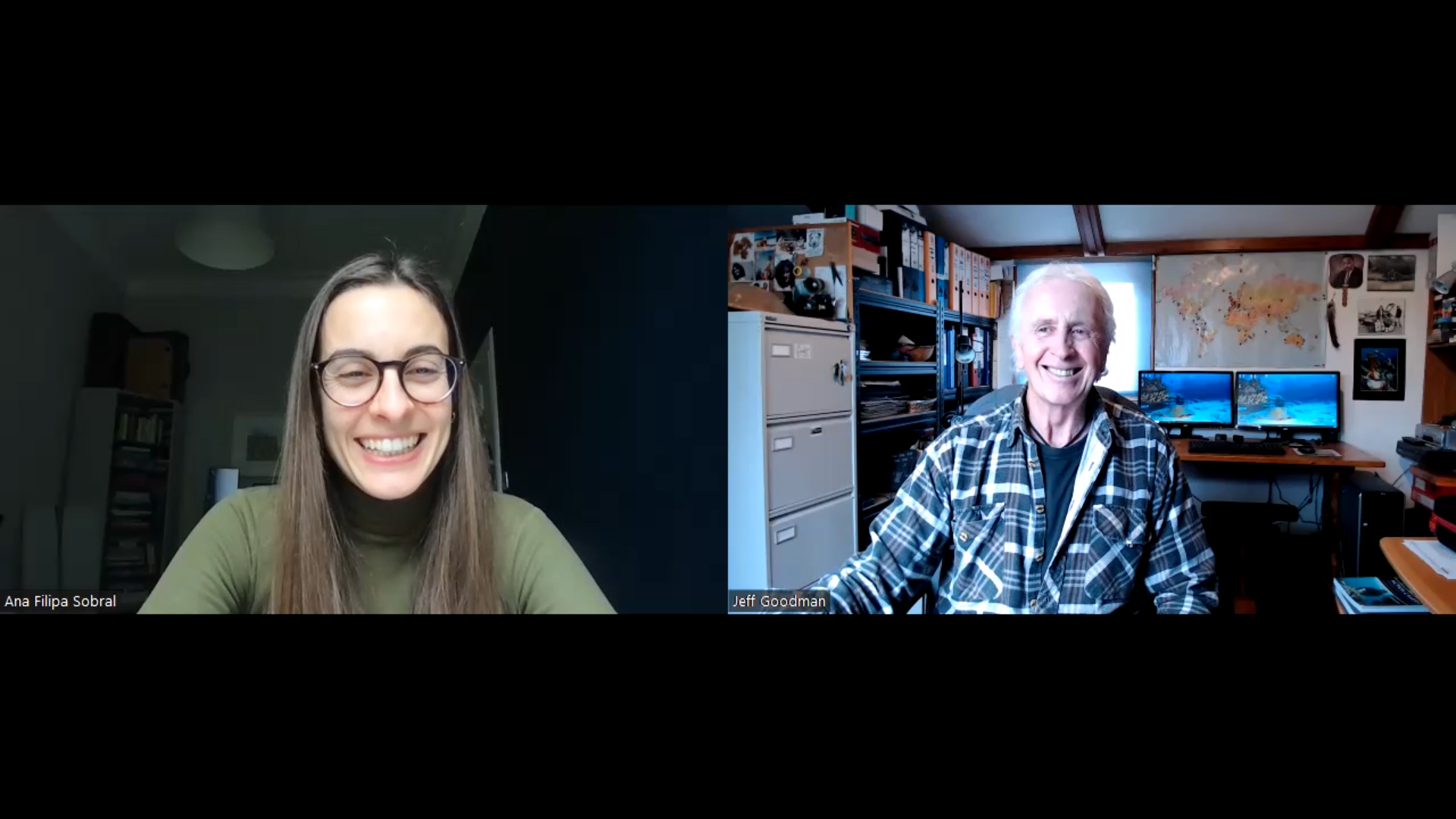 In this exclusive Zoom interview, Jeff Goodman, Scubaverse Editor-at-Large, chats to Ana Filipa Sobral, Founder and Project Leader of The Manta Catalog Project in the Azores.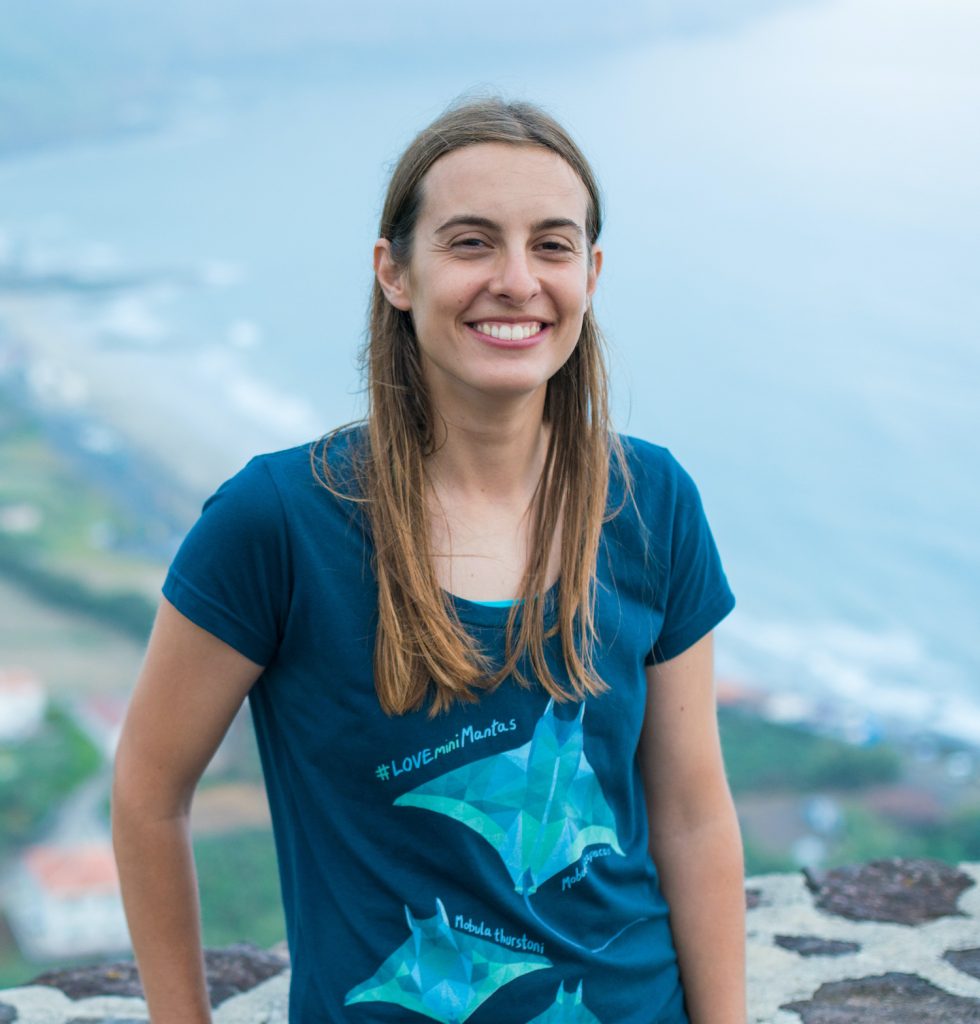 Ana Filipa Sobral is a marine biologist and conservationist based in the Azores Islands. She moved to the Azores in 2011 and once there, realised that this was one of the few places in the world where Sicklefin Devil Rays (Mobula tarapacana) gather in large groups, making it a strategic place to study them. She started the The Manta Catalog Project and through this project, collects photo ID and occurrence data on Mobulid Rays, with the precious help of divers and dive operators as citizen scientists.
Ana is also finishing her PhD which focuses on population genetics and connectivity of migratory elasmobranchs in oceanic islands in the Atlantic Ocean. The main goal fueling my research has been to help fill the knowledge gaps on elasmobranch biology and ecology to ultimately assist in the design of effective conservation and management plans aimed at protecting their populations in this remote region of the North Atlantic Ocean.
You can find out more about Ana's important work at: https://mantacatalogazores.wixsite.com/mobulaid/project.
---
Rather listen to a podcast? Listen to the audio HERE on the Scubaverse podcast channel at Anchor FM.
Jeff chats to… Arlindo Serrao, Founder of PortugalDive.com about diving in Portugal, The Azores and Madeira (Watch Video)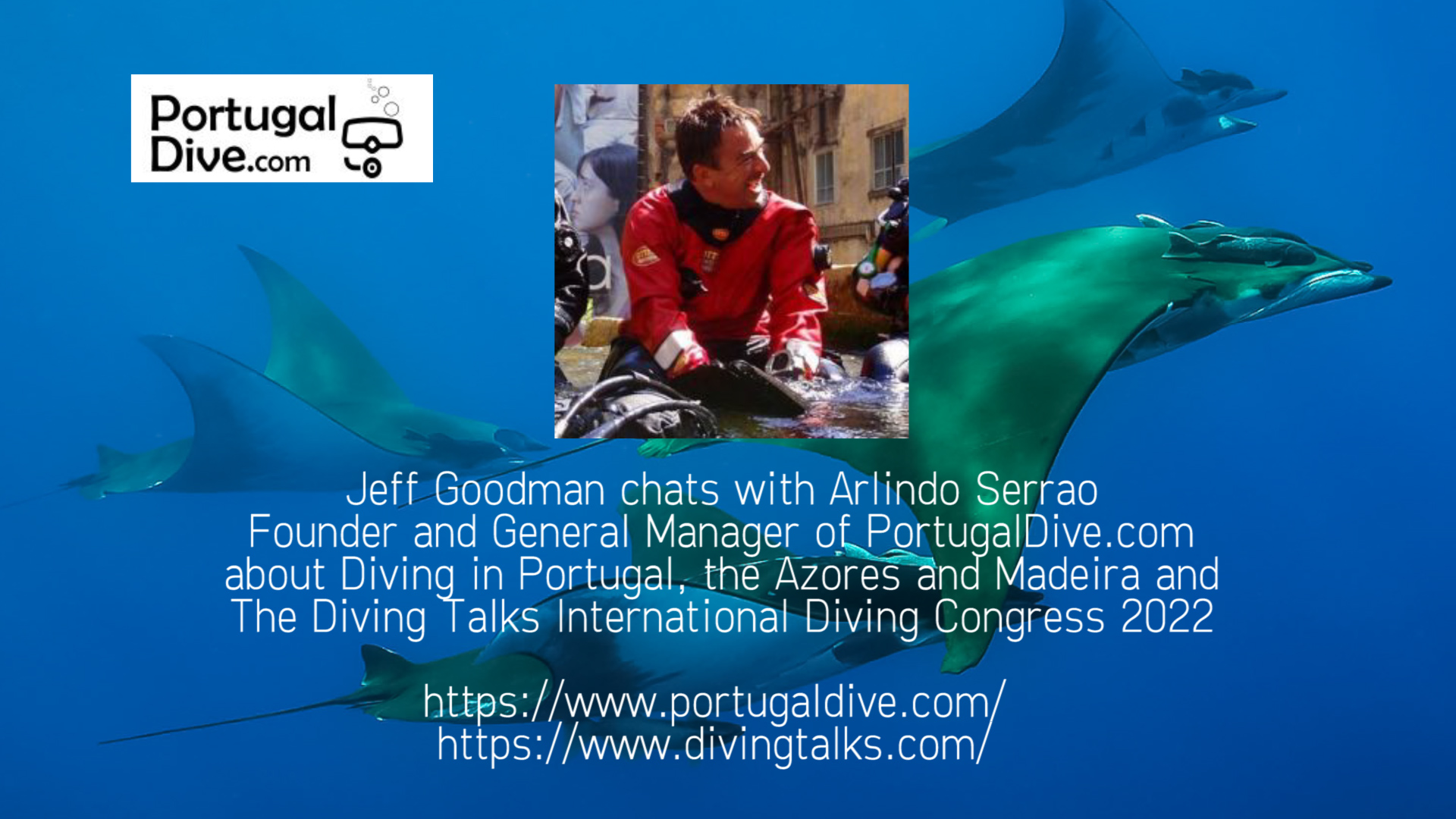 In this exclusive Zoom interview, Jeff Goodman, Scubaverse Editor-at-Large, chats to Arlindo Serrao, Founder and General Manager of PortugalDive.com. They talk about diving in Portugal, The Azores and Madeira, as well as The Diving Talks International Diving Congress 2022.
Arlindo describes himself as "a father of three, a cave diver, and I love to share what Portugal, the Azores archipelago and Madeira islands have to offer."
"After 25+ years working in multinational companies, I decided to start doing it for fun! I founded Portugal Dive, the "We worry, You dive!" concept: a boutique dive concierge that organizes group and solo trips for guests to experience Portugal's underwater highlights on the mainland and in the Azores and Madeira. More recently I founded Diving Talks, an international diving congress that brings Portugal divers, explorers, scientists, researchers, to share with the diving community their most recent subaquatic achievements and discoveries."
Find out more at www.portugaldive.com and www.divingtalks.com.
---
Rather listen to a podcast? Listen to the audio HERE on the new Scubaverse podcast channel at Anchor FM.