Saving Seahorses during a Pandemic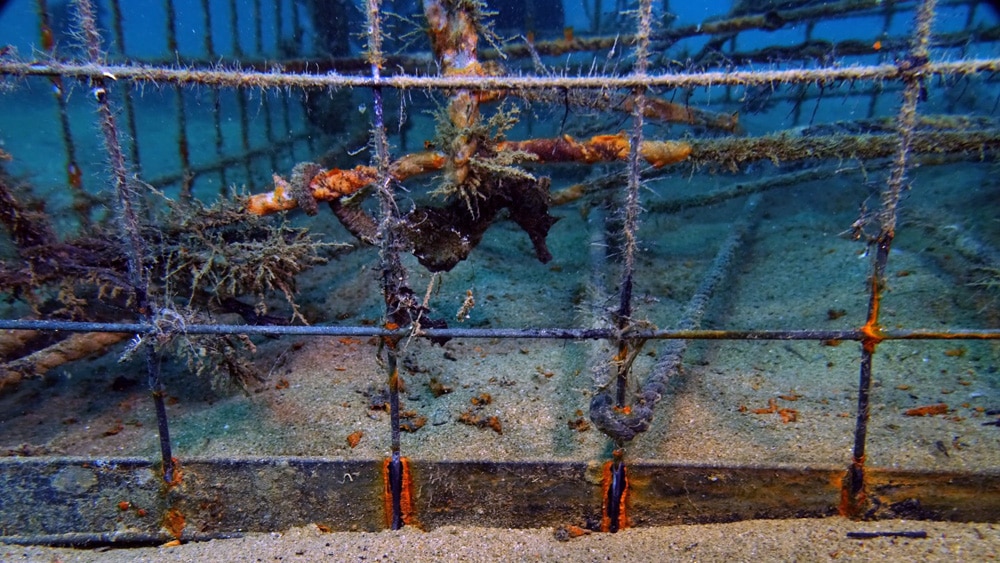 Around the world, it's the same story: divers used to being in the water everyday are finding themselves stuck at home. Programs, training, dive expos, expeditions and underwater research have all been cancelled or postponed. But what about the divers who couldn't just pack up their bags and wait until the pandemic blew over? We sat down with Vasilis Mentogiannis, founder of the Hippocampus Marine Institute, to hear about 'prototype housing', his underwater surveillance project nearly destroyed by the pandemic.
A Diver's Greek Paradise
Since 2007, Vasilis Mentogiannis has dedicated his professional life to studying seahorses. Fast forward a decade and Vasilis founded the Hippocampus Marine Institute, a non-profit organization whose main focus is the study and protection of seahorses. His work didn't stop there, however. Up until the days of the COVID-19 outbreak, he had spent his time doing research with a team at a wreck site just off the coast of Peristera Island in Greece. On this particular Greek island, divers are able to examine one of the most important wrecks of the classical era (sometime around 425 BC), as this sunken merchant barge carried more than 3,000 wine amphorae.
A Narrow Escape
It was at this very spot, as Vasilis and his research team were installing their prototype housing system around the amphorae that they received the order to evacuate. When asked further about the project, Vasilis responded that prototype housing is "the installation of an underwater, self-powered system (equipped with solar panels) providing real-time video streaming from five cameras. The housing system is connected to a land station which collects data and statistics regarding the weather, wind speed and direction, rainfall, and UV rays at the wreck site. The ultimate goal is to collect all data necessary to create the technical conditions for breeding seahorses in order to implement their population."
Today, this area is closed off to divers, and the camera system is able to both live-stream the wreck site from underwater for anyone to see online as well as provide surveillance, keeping the location safe from any such divers thinking they might like to make off with an amphora or two. Unfortunately, the global pandemic brought Vasilis' work to a screeching halt. "When the virus made its way to Greece, we were still performing the system installation. It was really difficult because we had to stop all our activities and return to Athens." Vasilis goes on to explain the potential danger of leaving a project like this so abruptly and unfinished, "If we had left the system as it was, it would have been destroyed as soon as the next bout of bad weather hit."
Luckily, Vasilis and his team were able to finish the installation in time as well as apply a few key protective measures. "It was a really stressful situation. The day after we left the site, the weather got bad. I imagine if we hadn't stayed to secure it, it would have been destroyed by now." The potential losses were enormous, Mentogiannis continues, including a 200-meter power cable and fiber optic cable, an underwater hub, solar panels, batteries, etc.
Vasilis credits the company Divesoft for the role it played in providing the much-needed equipment that made such a time-critical project possible. The reliable Freedom computers came in when Vasilis was feeling the pressure to complete the installation. With the help of a good team and the right dive gear, Vasilis was able to complete the project in time, making his prototype housing system a success.
Prototype Housing's Next Application
Now, Vasilis is waiting at home, hoping the outbreak will come to an end as soon as possible. His intentions are to prepare his prototype housing "seahorse cage-hotels" for surveying and protecting the Stratoni seahorse colony (also located in Greece, just north of the Peristera Island wreck). "The same system will be tested in Stratoni, but with a different task. The main goal will be to recognize the seahorses and provide as much feedback and information as possible," explains Vasilis. "One of our first systems is about 90% ready, but we haven't been able to test it as the virus closed all of us off at home."
Hope for the Future
We're looking forward to the day to come in which Vasilis, his team, as well as the rest of us, can return to the water. At times like these, we have to keep positive and try to focus on the good. Vasilis is more than satisfied that they were able to finish their installation work and save their project in Greece. Now he, like so many of us, is just itching to get back to his prototype housing projects, and is especially looking forward to seeing the seahorses again. Coronavirus may have succeeded at slowing Vasilis and his team down, but the fight's not over yet. A priority to preserve and safeguard the remaining seahorse population in the area remains.
For more information about the Hippocampus Marine Institute visit their website by clicking here.
Gozo Diving and Gozo Technical Diving join RAID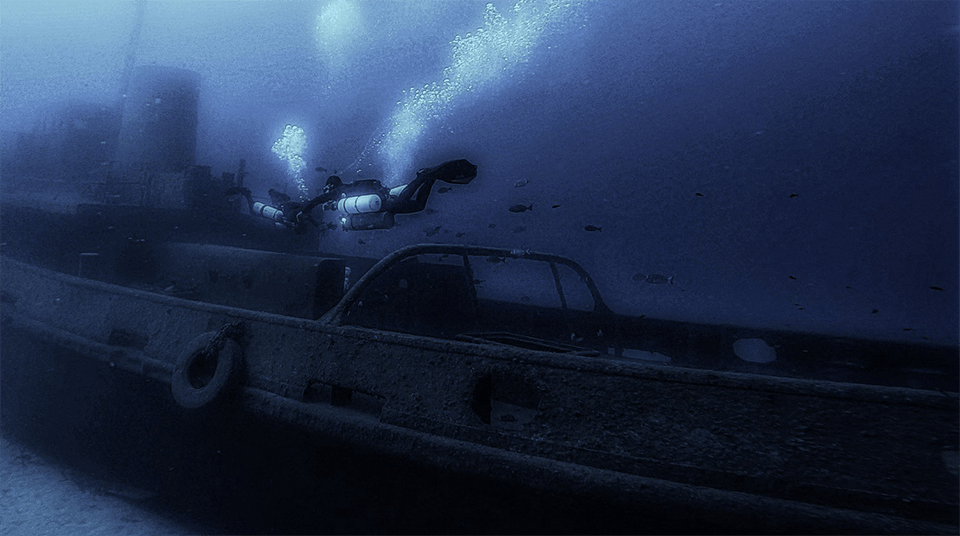 Great news for RAID divers around the world: Gozo Diving & Gozo Technical Diving have joined the RAID network and now offer RAID courses, and RAID-quality support in one of the classic Mediterranean dive destinations.
Malta is a well-known and highly rated diving destination. The water is warm (around 28 degrees), the visibility is epic (20-40 metres), and many sites have weak to moderate current. So, there are great dive sites for every level of experience, and these include fantastic and historic wreck dives.
Located on the Island of Gozo, RAID's new dive centre, offer the complete range of recreational, technical and Instructor courses. The facilities include two classrooms, access to an onsite pool and a full CCR room. So, visiting divers and instructors can enjoy nitrox, trimix, as well as oxygen-compatible air fills, rentals of sidemount cylinders, twinsets, and stage cylinders, DPV rental and of course high-end teaching, coaching and experienced guiding.
Gozo Diving and Gozo Technical Diving has more than 30 years of experience in training, exploration and diving professionalism. Now fully aligned to offer the the complete spectrum of RAID courses, which means both experienced divers as well as those who want to start exploring the underwater world can come and enjoy the dive site attractions of Malta and Gozo knowing they'll get the fun and full-service experience our agency and network of RAID dive centres are famous for.
To find out more, email: info@gozotechnicaldiving.com or visit their website at: www.gozotechnicaldiving.com
Photos: RAID Blog
DIVING talks 2022: 4 great reasons why you should attend!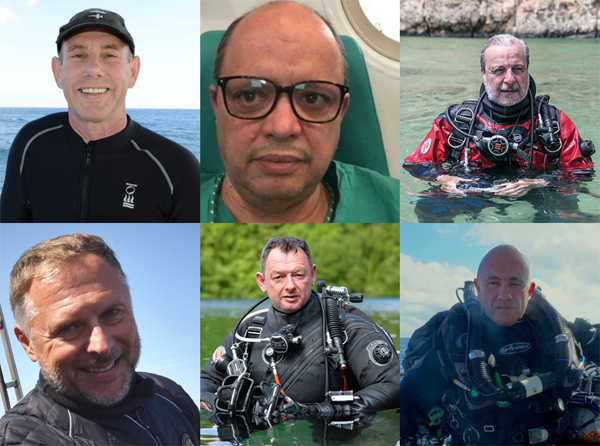 International Dive Show DIVING talks 2022 takes place from 6-9 October in Troia, Portugal. Here's four great reasons why you should attend…
1. The 'Talks' and the Speakers
What do you get when you have in the same room Dr Alessandro Marroni, Dr Óscar Camacho and Dr Simon Mitchell? Undoubtedly an incredible amount of knowledge in diving physiology and hyperbaric medicine. If you are a diver, you know the value of such a debate.
What do you expect to see in a Bill Stone presentation?
Wouldn't you like to discuss with Thomas Stachura, Leigh Bishop or Armando Ribeiro their findings underwater in the expeditions that led to the discovery and identification of new shipwrecks?
2. The Exhibition: brands and trials
It's about talking with 'who knows' and testing that piece of equipment even underwater if you want!
Friday, October 7, is BRANDS DAY. Try dive the Mares SCR Horizon, test your preferred scooter, and more. Bring shorts or a swimming suit. This is happening in the swimming pool. Join us on October 7. Diving Talks is also Brands Day!
3. DIVING talks is a family/ partner friend event
You don't need to leave your family or partner behind.
If you want to attend, transform this trip into a partner or family trip to Portugal. There are many things they can do while you enjoy the Talks.
It is not that you need to have something planned. The peninsula is such a fantastic site to enjoy; there's the beach if you want to relax by the sea, there are trails you can check out, or you can relax by the pool.
4. YOU CAN ACTUALLY DIVE!
If you have free time and want to explore Portugal underwater, DIVING talks can be the pretext for a 'stay and dive' side-program.
Diving talks partnered with Portugal Dive, a boutique dive concierge that organizes dive trips to Portugal; the mainland and in the Azores and Madeira archipelagos.
Diving recreational or technical, you can expect the European Atlantic's most transparent waters full of life, schools of fish, the big pelagic, and even monk seals: all that and wrecks, inland caves, you name it.
Opt to arrive one-week earlier or leave one-week later, and chose the stay and dive program for your type of diving and preferences.
For more information, contact Arlindo Serrão via e-mail: arlindo.serrao@portugaldive.com or check out the following links: