Saving Seahorses during a Pandemic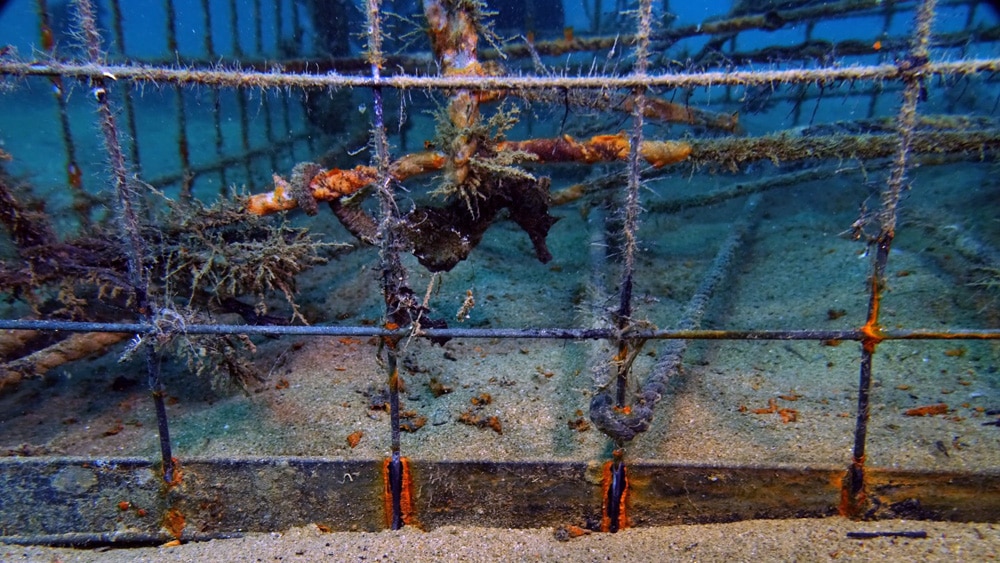 Around the world, it's the same story: divers used to being in the water everyday are finding themselves stuck at home. Programs, training, dive expos, expeditions and underwater research have all been cancelled or postponed. But what about the divers who couldn't just pack up their bags and wait until the pandemic blew over? We sat down with Vasilis Mentogiannis, founder of the Hippocampus Marine Institute, to hear about 'prototype housing', his underwater surveillance project nearly destroyed by the pandemic.
A Diver's Greek Paradise
Since 2007, Vasilis Mentogiannis has dedicated his professional life to studying seahorses. Fast forward a decade and Vasilis founded the Hippocampus Marine Institute, a non-profit organization whose main focus is the study and protection of seahorses. His work didn't stop there, however. Up until the days of the COVID-19 outbreak, he had spent his time doing research with a team at a wreck site just off the coast of Peristera Island in Greece. On this particular Greek island, divers are able to examine one of the most important wrecks of the classical era (sometime around 425 BC), as this sunken merchant barge carried more than 3,000 wine amphorae.
A Narrow Escape
It was at this very spot, as Vasilis and his research team were installing their prototype housing system around the amphorae that they received the order to evacuate. When asked further about the project, Vasilis responded that prototype housing is "the installation of an underwater, self-powered system (equipped with solar panels) providing real-time video streaming from five cameras. The housing system is connected to a land station which collects data and statistics regarding the weather, wind speed and direction, rainfall, and UV rays at the wreck site. The ultimate goal is to collect all data necessary to create the technical conditions for breeding seahorses in order to implement their population."
Today, this area is closed off to divers, and the camera system is able to both live-stream the wreck site from underwater for anyone to see online as well as provide surveillance, keeping the location safe from any such divers thinking they might like to make off with an amphora or two. Unfortunately, the global pandemic brought Vasilis' work to a screeching halt. "When the virus made its way to Greece, we were still performing the system installation. It was really difficult because we had to stop all our activities and return to Athens." Vasilis goes on to explain the potential danger of leaving a project like this so abruptly and unfinished, "If we had left the system as it was, it would have been destroyed as soon as the next bout of bad weather hit."
Luckily, Vasilis and his team were able to finish the installation in time as well as apply a few key protective measures. "It was a really stressful situation. The day after we left the site, the weather got bad. I imagine if we hadn't stayed to secure it, it would have been destroyed by now." The potential losses were enormous, Mentogiannis continues, including a 200-meter power cable and fiber optic cable, an underwater hub, solar panels, batteries, etc.
Vasilis credits the company Divesoft for the role it played in providing the much-needed equipment that made such a time-critical project possible. The reliable Freedom computers came in when Vasilis was feeling the pressure to complete the installation. With the help of a good team and the right dive gear, Vasilis was able to complete the project in time, making his prototype housing system a success.
Prototype Housing's Next Application
Now, Vasilis is waiting at home, hoping the outbreak will come to an end as soon as possible. His intentions are to prepare his prototype housing "seahorse cage-hotels" for surveying and protecting the Stratoni seahorse colony (also located in Greece, just north of the Peristera Island wreck). "The same system will be tested in Stratoni, but with a different task. The main goal will be to recognize the seahorses and provide as much feedback and information as possible," explains Vasilis. "One of our first systems is about 90% ready, but we haven't been able to test it as the virus closed all of us off at home."
Hope for the Future
We're looking forward to the day to come in which Vasilis, his team, as well as the rest of us, can return to the water. At times like these, we have to keep positive and try to focus on the good. Vasilis is more than satisfied that they were able to finish their installation work and save their project in Greece. Now he, like so many of us, is just itching to get back to his prototype housing projects, and is especially looking forward to seeing the seahorses again. Coronavirus may have succeeded at slowing Vasilis and his team down, but the fight's not over yet. A priority to preserve and safeguard the remaining seahorse population in the area remains.
For more information about the Hippocampus Marine Institute visit their website by clicking here.
Jeff chats to… Ana Filipa Sobral, Founder of The Manta Catalog Project in the Azores (Watch Video)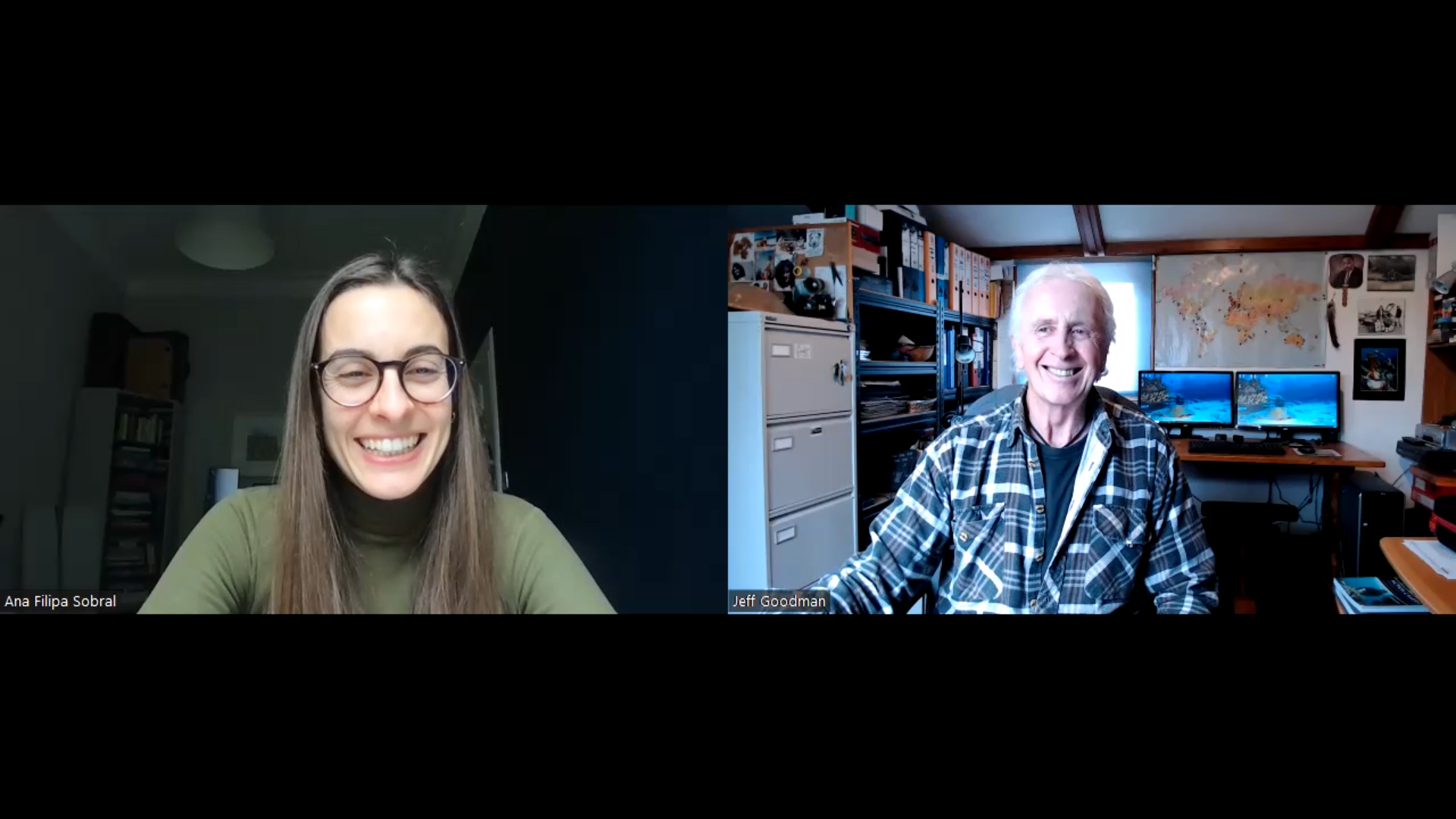 In this exclusive Zoom interview, Jeff Goodman, Scubaverse Editor-at-Large, chats to Ana Filipa Sobral, Founder and Project Leader of The Manta Catalog Project in the Azores.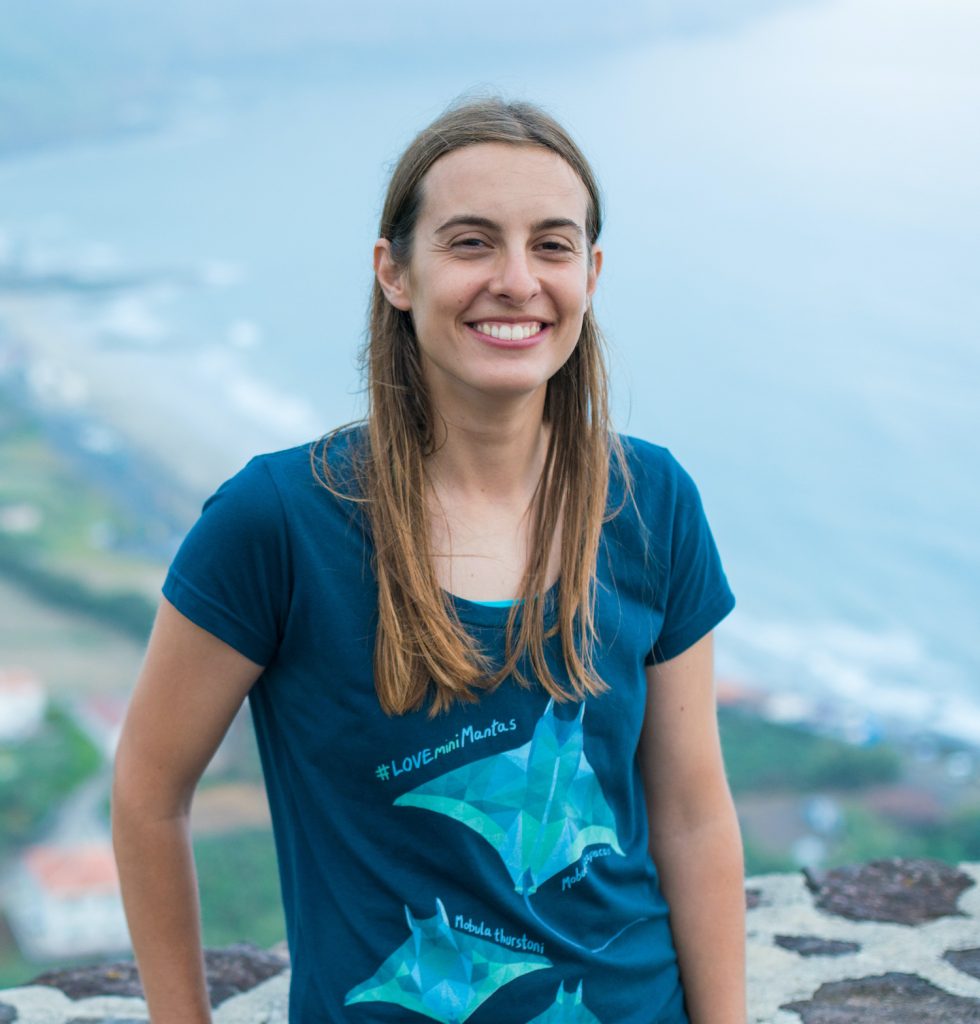 Ana Filipa Sobral is a marine biologist and conservationist based in the Azores Islands. She moved to the Azores in 2011 and once there, realised that this was one of the few places in the world where Sicklefin Devil Rays (Mobula tarapacana) gather in large groups, making it a strategic place to study them. She started the The Manta Catalog Project and through this project, collects photo ID and occurrence data on Mobulid Rays, with the precious help of divers and dive operators as citizen scientists.
Ana is also finishing her PhD which focuses on population genetics and connectivity of migratory elasmobranchs in oceanic islands in the Atlantic Ocean. The main goal fueling my research has been to help fill the knowledge gaps on elasmobranch biology and ecology to ultimately assist in the design of effective conservation and management plans aimed at protecting their populations in this remote region of the North Atlantic Ocean.
You can find out more about Ana's important work at: https://mantacatalogazores.wixsite.com/mobulaid/project.
---
Rather listen to a podcast? Listen to the audio HERE on the Scubaverse podcast channel at Anchor FM.
DIVING talks 2022: the discussion we all want to hear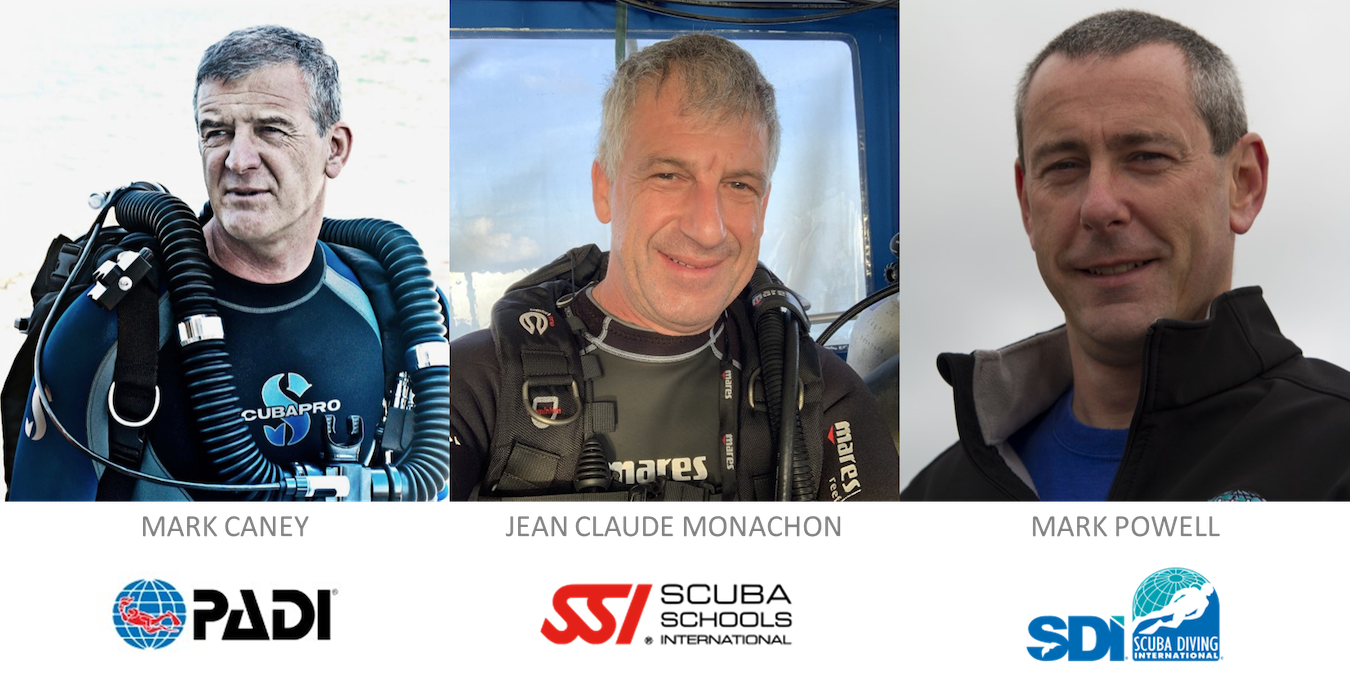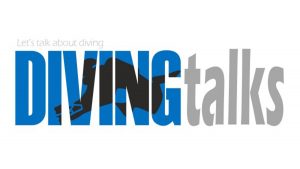 This year's DIVING talks event will take place in Troia, Portugal from October 7-9 2022. The event will bring together many of the world's leading divers, explorers, scientists, and researchers, and one of the highlights is sure to be the presentations.
Imagine having PADI, SDI and SSI in the same room to discuss the future of teaching in diving? This would be an exciting debate, wouldn't it?
Imagine no more. Mark Caney, Mark Powell and Jean Claude Monachon are going to be talking about diving through the perspective of the three biggest agencies: PADI, SDI and SSI.
Mark Caney, PADI – Professional Association of Diving Instructors' Industry Relations and Training Executive, is President of the European Underwater Federation, President of the Rebreather Training Council and President of the World Recreational Scuba Training Council.
Mark Powell is the SDI – Scuba Diving International Director of Global Development
Jean Claude Monachon is SSI – Scuba Schools International Vice-President, International Business Development & Marketing.
This is one 'talk' you won't want to miss!
For more information, contact Arlindo Serrão via e-mail: arlindo.serrao@portugaldive.com or check out the following links: