Marine Management Organisation launches consultation on four of England's Marine Protected Areas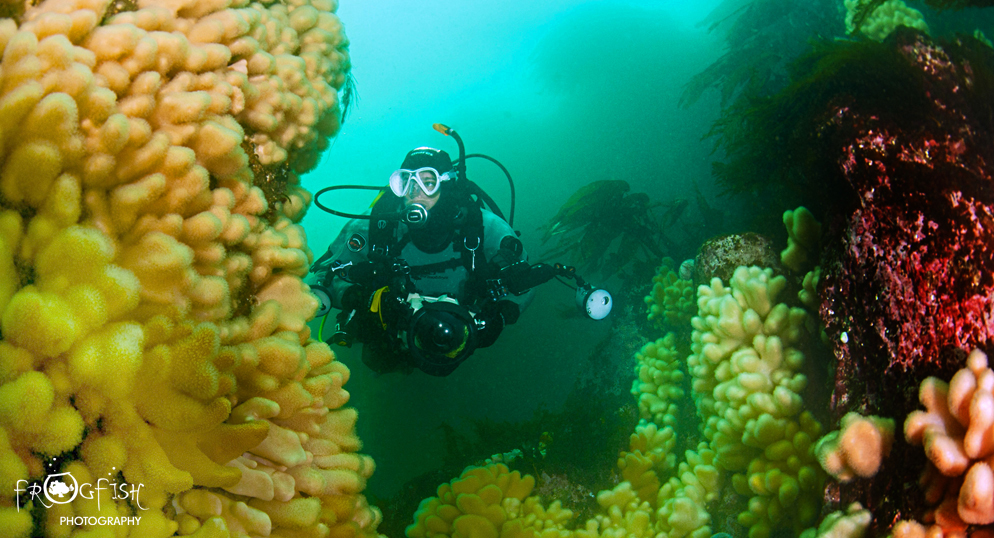 The next phase in the Government's ambitious plans for a 'Blue Belt' of marine protected areas around the UK's seas has begun with the Marine Management Organisation's (MMO) formal consultation to protect four of England's 40 offshore Marine Protected Areas.
Now that the UK has left the EU, the UK Government has powers to implement evidenced based marine management that will help ensure our seas are managed sustainably, protecting both the long-term future of the fishing industry and our precious wildlife and habitats.
Marine Protected Areas are designated areas of the ocean which include habitats and species essential for healthy, functioning marine eco-systems. The purpose of a Marine Protected Area is to protect and enhance rare, threatened and important habitats and species from damage caused by activities that take place within it.
The MMO is consulting on byelaws being proposed under new powers introduced under the Fisheries Act, the UK's first major domestic fisheries legislation in nearly 40 years. These byelaws aim to prohibit fishing activities in Marine Protected Areas where there is evidence that they harm wildlife or damage habitats. The proposed byelaws seek to prohibit the use of bottom towed fishing gear in all four sites and additional restrictions for static gears over sensitive features in two of the sites.
The consultation runs from 1 February 2021 to 28 March 2021 and follows a call for evidence, which closed in December 2020, where the MMO sought additional evidence and views on the draft assessments and management options for the four offshore Marine Protected Areas.
These first four Marine Protected Areas were chosen as a priority to help protect their vibrant and productive undersea environments, and include the Dogger Bank Special Area of Conservation, which has the largest shallow sandbank in British waters and supports commercial fish species such cod and plaice, as well as sand eels that provide an important food source for kittiwakes, puffins and porpoises.
Environment Secretary George Eustice said: Now that we have left the Common Fisheries Policy, we are able to deliver on our commitment to achieve a healthy, thriving and sustainable marine environment. The UK has already established an impressive 'Blue Belt' covering 38% of our waters and our Fisheries Act has provided us with additional powers to go further to protect our seas around England. This proposal to introduce byelaws to safeguard four of our precious offshore Marine Protected Areas shows how we are putting these powers into action.
Action is already being taken to tackle unsustainable activities within England's seas, with management measures introduced in many inshore sites through byelaws introduced by both MMO and the Inshore Fisheries and Conservation Authorities.
Tom McCormack, Chief Executive Officer of MMO, said: This consultation is a big step forward in agreeing measures that will help protect and revive important marine habitats, vital to the unique and vibrant marine life that live within them.
We are ambitious for England's seas and want to hear as many views as possible in order to create benefits for people and the economy, while protecting our precious marine environment for future generations.
The MMO is seeking views on proposed byelaws for the following four offshore Marine Protected Areas:
Dogger Bank Special Area of Conservation (East of England)
Inner Dowsing, Race Bank and North Ridge Special Area of Conservation (The Wash approaches, off the Lincolnshire and North Norfolk coasts)
South Dorset Marine Conservation Zone (South West – Dorset)
The Canyons Marine Conservation Zone (South West – Offshore)
The MMO will announce its plan for engagement on the management of non-licensable activities, including anchoring for recreational vessels, for the Studland Bay Marine Conservation Zone on the Dorset coast later this month.
Gozo Diving and Gozo Technical Diving join RAID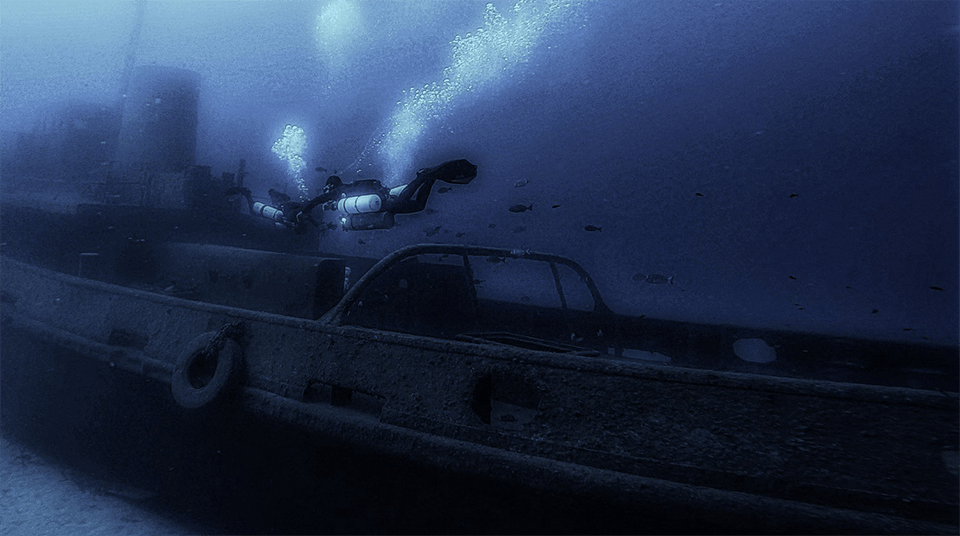 Great news for RAID divers around the world: Gozo Diving & Gozo Technical Diving have joined the RAID network and now offer RAID courses, and RAID-quality support in one of the classic Mediterranean dive destinations.
Malta is a well-known and highly rated diving destination. The water is warm (around 28 degrees), the visibility is epic (20-40 metres), and many sites have weak to moderate current. So, there are great dive sites for every level of experience, and these include fantastic and historic wreck dives.
Located on the Island of Gozo, RAID's new dive centre, offer the complete range of recreational, technical and Instructor courses. The facilities include two classrooms, access to an onsite pool and a full CCR room. So, visiting divers and instructors can enjoy nitrox, trimix, as well as oxygen-compatible air fills, rentals of sidemount cylinders, twinsets, and stage cylinders, DPV rental and of course high-end teaching, coaching and experienced guiding.
Gozo Diving and Gozo Technical Diving has more than 30 years of experience in training, exploration and diving professionalism. Now fully aligned to offer the the complete spectrum of RAID courses, which means both experienced divers as well as those who want to start exploring the underwater world can come and enjoy the dive site attractions of Malta and Gozo knowing they'll get the fun and full-service experience our agency and network of RAID dive centres are famous for.
To find out more, email: info@gozotechnicaldiving.com or visit their website at: www.gozotechnicaldiving.com
Photos: RAID Blog
DIVING talks 2022: 4 great reasons why you should attend!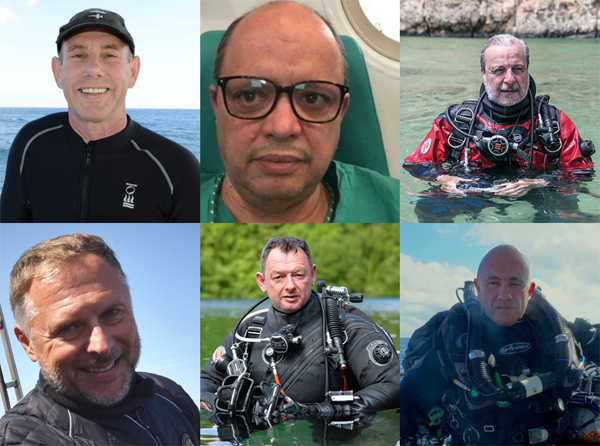 International Dive Show DIVING talks 2022 takes place from 6-9 October in Troia, Portugal. Here's four great reasons why you should attend…
1. The 'Talks' and the Speakers
What do you get when you have in the same room Dr Alessandro Marroni, Dr Óscar Camacho and Dr Simon Mitchell? Undoubtedly an incredible amount of knowledge in diving physiology and hyperbaric medicine. If you are a diver, you know the value of such a debate.
What do you expect to see in a Bill Stone presentation?
Wouldn't you like to discuss with Thomas Stachura, Leigh Bishop or Armando Ribeiro their findings underwater in the expeditions that led to the discovery and identification of new shipwrecks?
2. The Exhibition: brands and trials
It's about talking with 'who knows' and testing that piece of equipment even underwater if you want!
Friday, October 7, is BRANDS DAY. Try dive the Mares SCR Horizon, test your preferred scooter, and more. Bring shorts or a swimming suit. This is happening in the swimming pool. Join us on October 7. Diving Talks is also Brands Day!
3. DIVING talks is a family/ partner friend event
You don't need to leave your family or partner behind.
If you want to attend, transform this trip into a partner or family trip to Portugal. There are many things they can do while you enjoy the Talks.
It is not that you need to have something planned. The peninsula is such a fantastic site to enjoy; there's the beach if you want to relax by the sea, there are trails you can check out, or you can relax by the pool.
4. YOU CAN ACTUALLY DIVE!
If you have free time and want to explore Portugal underwater, DIVING talks can be the pretext for a 'stay and dive' side-program.
Diving talks partnered with Portugal Dive, a boutique dive concierge that organizes dive trips to Portugal; the mainland and in the Azores and Madeira archipelagos.
Diving recreational or technical, you can expect the European Atlantic's most transparent waters full of life, schools of fish, the big pelagic, and even monk seals: all that and wrecks, inland caves, you name it.
Opt to arrive one-week earlier or leave one-week later, and chose the stay and dive program for your type of diving and preferences.
For more information, contact Arlindo Serrão via e-mail: arlindo.serrao@portugaldive.com or check out the following links: