Marine Management Organisation launches consultation on four of England's Marine Protected Areas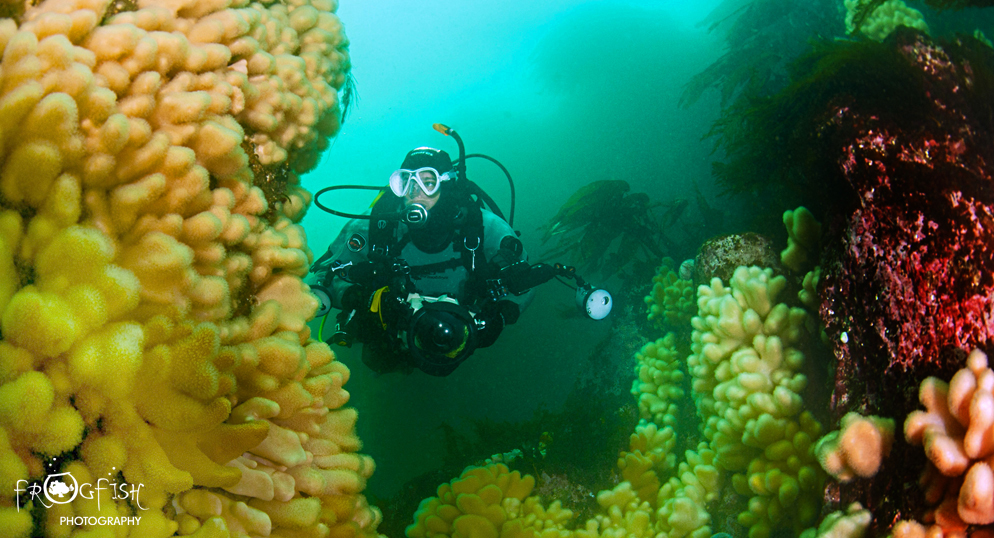 The next phase in the Government's ambitious plans for a 'Blue Belt' of marine protected areas around the UK's seas has begun with the Marine Management Organisation's (MMO) formal consultation to protect four of England's 40 offshore Marine Protected Areas.
Now that the UK has left the EU, the UK Government has powers to implement evidenced based marine management that will help ensure our seas are managed sustainably, protecting both the long-term future of the fishing industry and our precious wildlife and habitats.
Marine Protected Areas are designated areas of the ocean which include habitats and species essential for healthy, functioning marine eco-systems. The purpose of a Marine Protected Area is to protect and enhance rare, threatened and important habitats and species from damage caused by activities that take place within it.
The MMO is consulting on byelaws being proposed under new powers introduced under the Fisheries Act, the UK's first major domestic fisheries legislation in nearly 40 years. These byelaws aim to prohibit fishing activities in Marine Protected Areas where there is evidence that they harm wildlife or damage habitats. The proposed byelaws seek to prohibit the use of bottom towed fishing gear in all four sites and additional restrictions for static gears over sensitive features in two of the sites.
The consultation runs from 1 February 2021 to 28 March 2021 and follows a call for evidence, which closed in December 2020, where the MMO sought additional evidence and views on the draft assessments and management options for the four offshore Marine Protected Areas.
These first four Marine Protected Areas were chosen as a priority to help protect their vibrant and productive undersea environments, and include the Dogger Bank Special Area of Conservation, which has the largest shallow sandbank in British waters and supports commercial fish species such cod and plaice, as well as sand eels that provide an important food source for kittiwakes, puffins and porpoises.
Environment Secretary George Eustice said: Now that we have left the Common Fisheries Policy, we are able to deliver on our commitment to achieve a healthy, thriving and sustainable marine environment. The UK has already established an impressive 'Blue Belt' covering 38% of our waters and our Fisheries Act has provided us with additional powers to go further to protect our seas around England. This proposal to introduce byelaws to safeguard four of our precious offshore Marine Protected Areas shows how we are putting these powers into action.
Action is already being taken to tackle unsustainable activities within England's seas, with management measures introduced in many inshore sites through byelaws introduced by both MMO and the Inshore Fisheries and Conservation Authorities.
Tom McCormack, Chief Executive Officer of MMO, said: This consultation is a big step forward in agreeing measures that will help protect and revive important marine habitats, vital to the unique and vibrant marine life that live within them.
We are ambitious for England's seas and want to hear as many views as possible in order to create benefits for people and the economy, while protecting our precious marine environment for future generations.
The MMO is seeking views on proposed byelaws for the following four offshore Marine Protected Areas:
Dogger Bank Special Area of Conservation (East of England)
Inner Dowsing, Race Bank and North Ridge Special Area of Conservation (The Wash approaches, off the Lincolnshire and North Norfolk coasts)
South Dorset Marine Conservation Zone (South West – Dorset)
The Canyons Marine Conservation Zone (South West – Offshore)
The MMO will announce its plan for engagement on the management of non-licensable activities, including anchoring for recreational vessels, for the Studland Bay Marine Conservation Zone on the Dorset coast later this month.
Jeff chats to… Ana Filipa Sobral, Founder of The Manta Catalog Project in the Azores (Watch Video)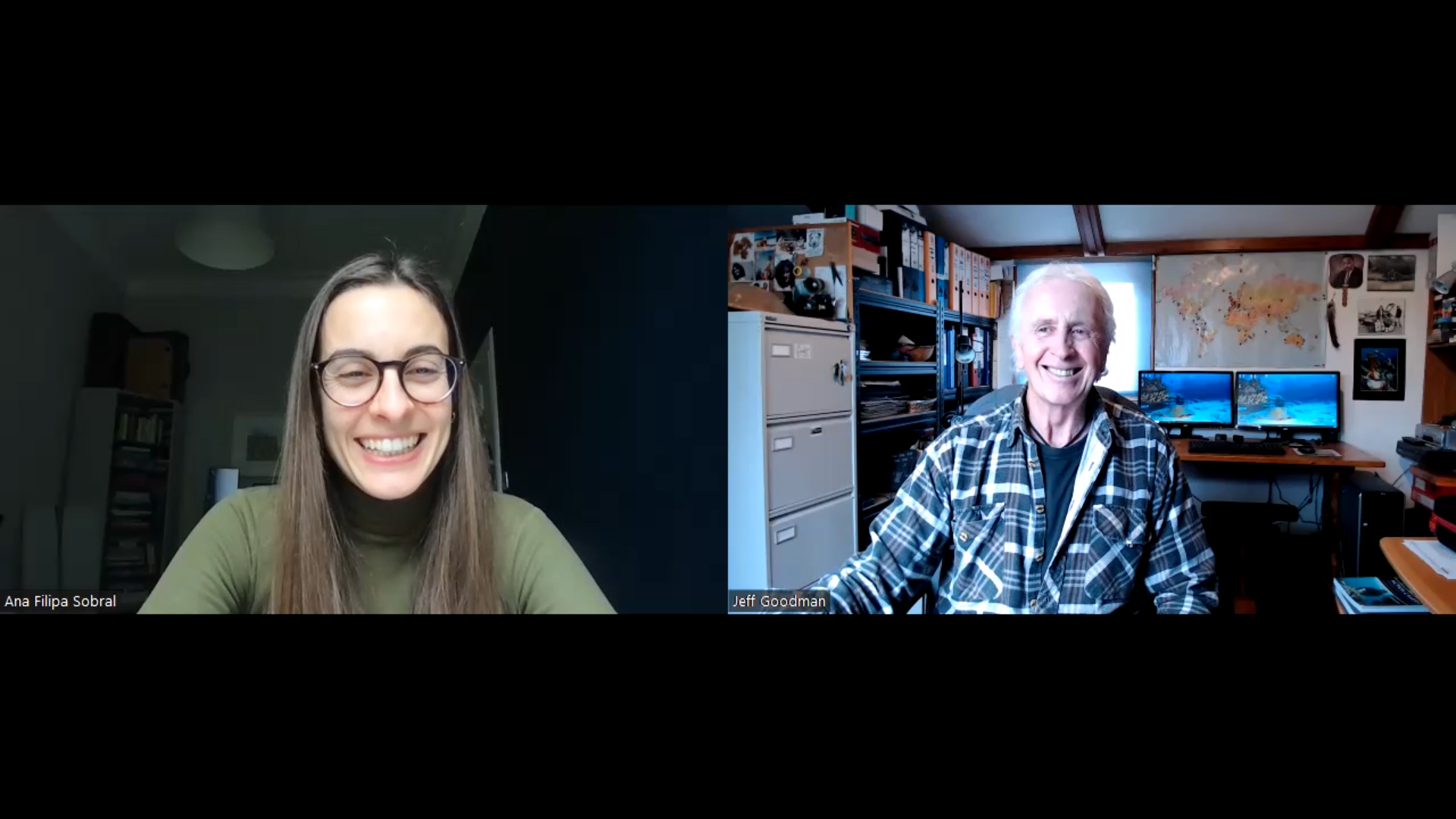 In this exclusive Zoom interview, Jeff Goodman, Scubaverse Editor-at-Large, chats to Ana Filipa Sobral, Founder and Project Leader of The Manta Catalog Project in the Azores.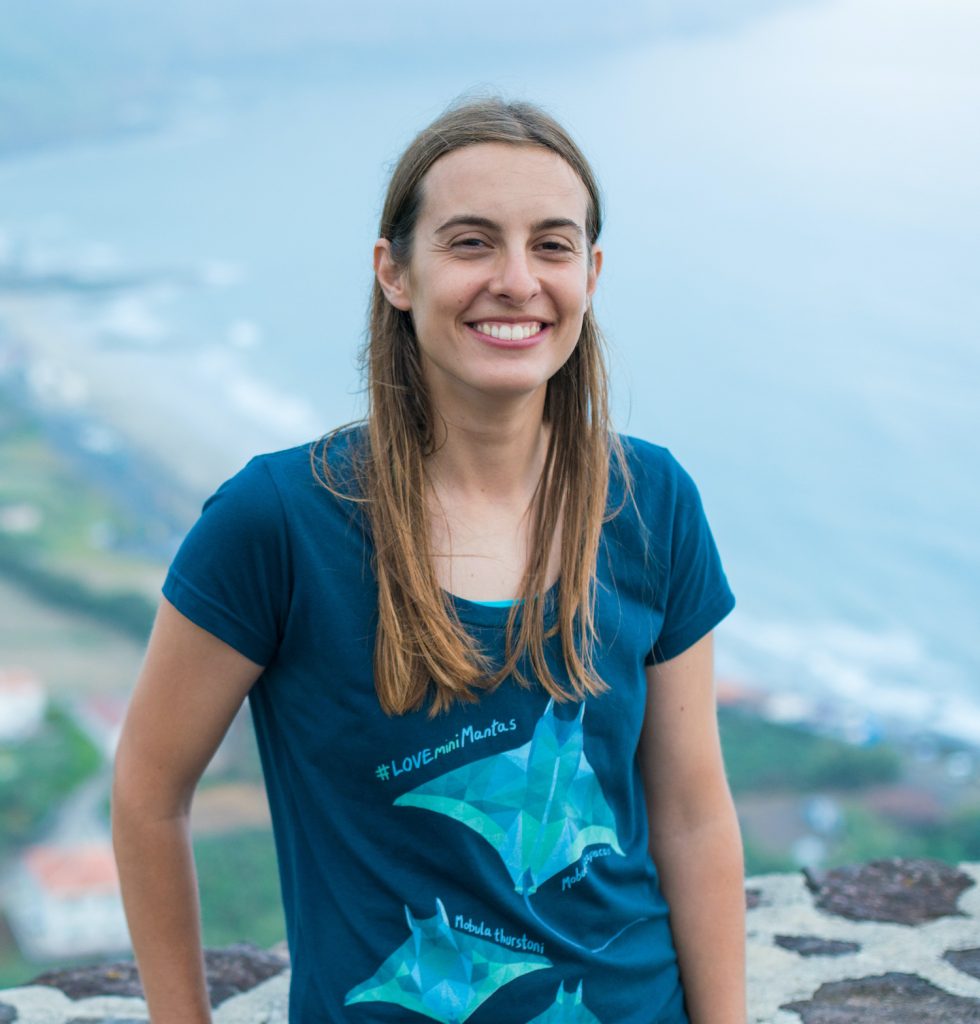 Ana Filipa Sobral is a marine biologist and conservationist based in the Azores Islands. She moved to the Azores in 2011 and once there, realised that this was one of the few places in the world where Sicklefin Devil Rays (Mobula tarapacana) gather in large groups, making it a strategic place to study them. She started the The Manta Catalog Project and through this project, collects photo ID and occurrence data on Mobulid Rays, with the precious help of divers and dive operators as citizen scientists.
Ana is also finishing her PhD which focuses on population genetics and connectivity of migratory elasmobranchs in oceanic islands in the Atlantic Ocean. The main goal fueling my research has been to help fill the knowledge gaps on elasmobranch biology and ecology to ultimately assist in the design of effective conservation and management plans aimed at protecting their populations in this remote region of the North Atlantic Ocean.
You can find out more about Ana's important work at: https://mantacatalogazores.wixsite.com/mobulaid/project.
---
Rather listen to a podcast? Listen to the audio HERE on the Scubaverse podcast channel at Anchor FM.
DIVING talks 2022: the discussion we all want to hear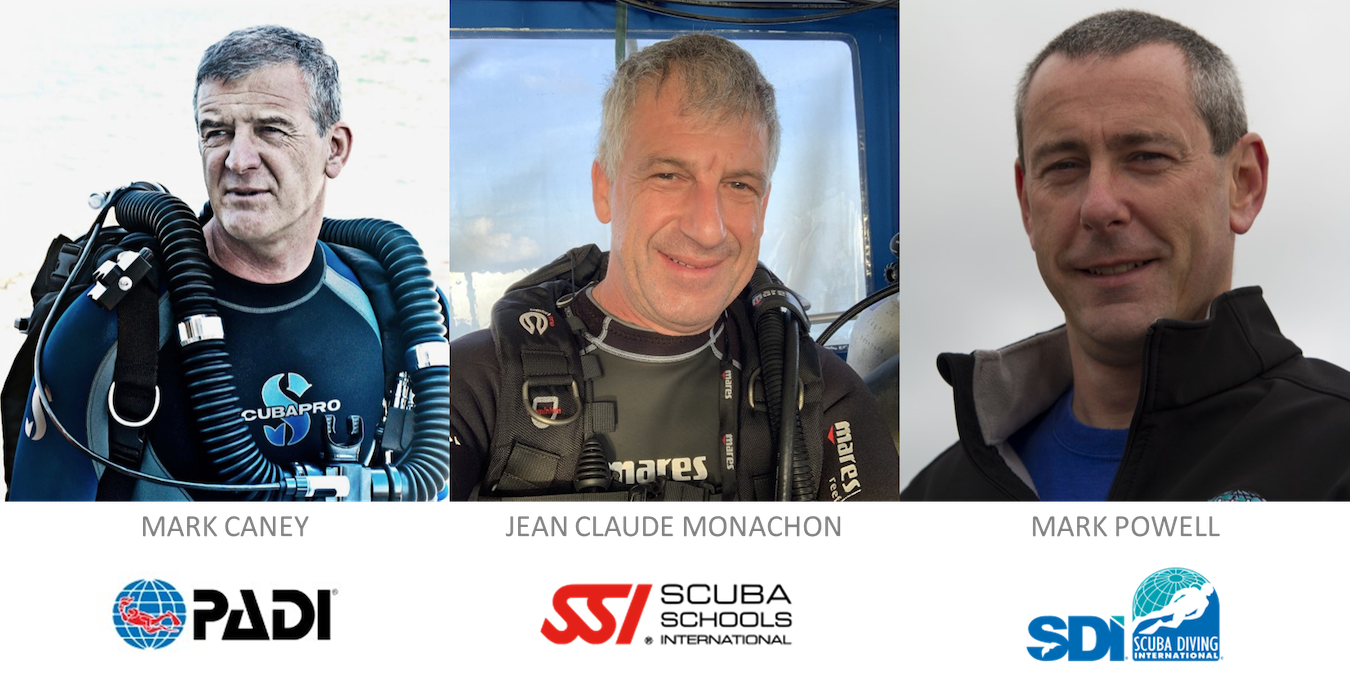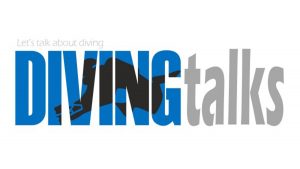 This year's DIVING talks event will take place in Troia, Portugal from October 7-9 2022. The event will bring together many of the world's leading divers, explorers, scientists, and researchers, and one of the highlights is sure to be the presentations.
Imagine having PADI, SDI and SSI in the same room to discuss the future of teaching in diving? This would be an exciting debate, wouldn't it?
Imagine no more. Mark Caney, Mark Powell and Jean Claude Monachon are going to be talking about diving through the perspective of the three biggest agencies: PADI, SDI and SSI.
Mark Caney, PADI – Professional Association of Diving Instructors' Industry Relations and Training Executive, is President of the European Underwater Federation, President of the Rebreather Training Council and President of the World Recreational Scuba Training Council.
Mark Powell is the SDI – Scuba Diving International Director of Global Development
Jean Claude Monachon is SSI – Scuba Schools International Vice-President, International Business Development & Marketing.
This is one 'talk' you won't want to miss!
For more information, contact Arlindo Serrão via e-mail: arlindo.serrao@portugaldive.com or check out the following links: