Diving with… Roberta Eliodoro, Megale Hellas Diving Center, Calabria, Italy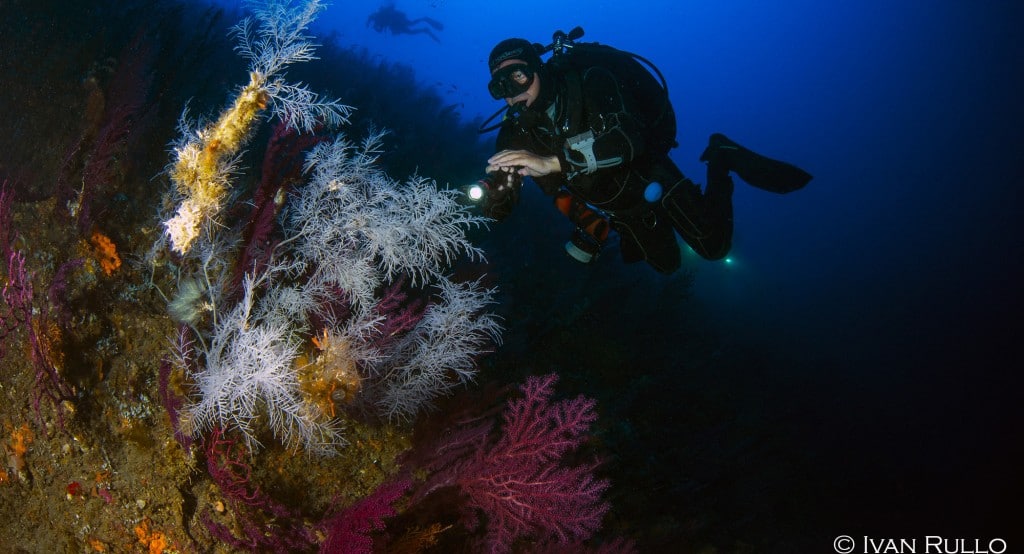 In this ongoing series, we speak to the people who run dive centres, resorts and liveaboards from around the world about their businesses and the diving they have to offer…
---
What is your name?
Roberta Eliodoro
What is the name of your business?
Megale Hellas Diving Center
What is your role within the business?
I'm the owner of the Diving Center and one of the Instructors working at the dive centre.
How long has the business operated for?
Since 2007
How long have you dived for, and what qualification are you?
I have been a diver since 2003 and a dive professional since 2009. I am an SSI Technical Extended Range Trimix Instructor, 2 stars CMAS Instructor and ISDA Trainer.
What is your favorite type of diving?
I love all types of diving but, if I had to choose, I love to look for wildlife and dive sites where there is great biodiversity.
If you could tell people one thing about your business (or maybe more!) to make them want to visit you what would it be?
Our Diving Center is located in a little known scuba diving destination, unspoiled, with breathtaking nature and landscapes! We are at the end of the Italian peninsula, in the center of the Mediterranean Sea, in a region characterized by high mountains close to the coastline, with steep sea floors. So, there's no problem for every kind of diving level, from Open Water to Technical divers!
Every type of diving can be found here because there are many well preserved wrecks, amazing cliffs and reefs with colourful gorgonians, as well as lots of marine life! Thanks to the beauty and variety of its waters and the unrivaled quality of its sea and weather conditions, Calabria can meet the needs of the most demanding divers.
During a trip with us we usually organise some evening meals in traditional local restaurants with typical Calabrian food and this is a unique experience, because we visit medieval villages where the time seems to have stopped and where it's possible to breathe the real atmosphere of the ancient Calabria!
I'm an official Guide of Aspromonte National Park and an archaeologist, so I can organize many different kind of guided tours. Our proposal is not a simple dive-package, but a complete holiday for visiting Calabria underwater and inland!
What is your favorite dive in your location and why?
The "Mountain" in Scylla, in the Strait of Messina, I think is one of the most beautiful dive spots of the Mediterranean Sea, famous all over the world for its morphological scenery and for its "forest" of big yellow and red gorgonians (Paramuricea clavata), starting from 25m and deeper. From the bottom, at a depth of 42m, an imposing rock pinnacle rises up to 20m, totally covered by gorgonians, sponges and coelenterates of every kind. And the visibility? Well, thanks to the strong currents which clean the water every 6 hours, the visibility is usually excellent! You are 40m deep and you can see the surface…
What types of diving are available in your location?
Calabria is strategically located in the center of the Mediterranean and is noted for its two seas, the Ionian and the Tyrrhenian, that come together amid the amazing scenery of the Strait of Messina. We have a lot of different diving spots along both the Ionian sea and Tyrrhenian Sea and in some places it's possible to dive from 0 to 70m in the same place!
Along the western coast, there is amazing biodiversity, with red and yellow big gorgonians, as well as small, well-hidden creatures like seahorses. Along the eastern coastline, a lot of history is waiting to be discovered. One of our diving packages is, in fact, "The Tour of the Shipwrecks" along the route taken by the shipping convoys during the Second World War. The sea beds of the province of Reggio Calabria reveal more than 20 historical wrecks, with many others still waiting to be explored. These wrecks, often well preserved, represent an important historical heritage as well as being tourist attractions and nature reserves. Comprising patrol boats, freighters, submarines, ferry boats and tankers, each of these wrecks, whether military or commercial, has its own story.
Nowadays, 70 years after their sinking, all of the wrecks have become an oasis of biodiversity, hosting sponges, various species of coral, and colorful fish that take advantage of a well protected hiding place.
What do you find most rewarding about your current role?
I love my job and I'm very gratified by the delighted and surprised faces of the people who come to visit us and don't expect to find the amazing nature and history we have underwater and inland. I'm an official Guide of the Aspromonte National Park and I enjoy to take care of my guests in every aspect of their vacation in Calabria!
What is your favorite underwater creature?
I love seahorses! It was the first small creature I saw underwater, many years ago, during my Open Water course. Now, in front of my diving center, there is a a sedentary colony of seahorses, including examples of both species found in Italy (Hippocampus hippocampus and Hippocampus guttulatus). They can be found from 5m to 40m deep.
Are there any exciting changes / developments coming up in the near future?
We are conducting some research along the Ionian coastline looking for new shipwrecks. We have had some information from local fisherman and so now we are looking for the exact locations. We know, by historical information, that there are more than 20 shipwrecks of the past century, which are waiting to be discovered in our area.
As a center what is the biggest problem you face at the moment?
We do not have many competitors who are organized like us in our region, but there are many freelance instructors and associations, who call themselves "diving centers"  but are not professional. They offer lower prices but often the standards are really lacking in safety for the divers. More often, they promise over the internet things that they are not able to organize. Many divers who dive with them first, soon then switch to diving with us. This is the biggest problem that affects the image in the area where we operate.
Is your center involved in any environmental work?
We work a lot for environmental awareness, especially with kids. I organize regular courses in marine biology and environmental education. Furthermore, I work for the preservation of the underwater archaeological heritage and I organize every year, in July, a Summer Fieldwork of Underwater Archaeology open to everybody.
How do you see the SCUBA / Freediving / snorkeling industry overall? What changes would you make?
The scuba diving industry is for sure increasing, but two things are very important to me: to boost sustainable tourism and to check and verify the standards of the companies that operate in this field.
What would you say to our visitors to promote the diving you have to offer?
We operate in an area naturally predisposed to welcome those who love the sea, the nature and variety of the landscapes, rich in archaeological vestiges and seafaring traditions. Here, in the heart of the Mediterranean, the staff of Megale Hellas Diving help you discover the unspoiled Sea of ​​Calabria, along all three of its coastlines: along the shores of the Ionian, along the cliffs of the Tyrrhenian "Violet Coast" and in the Straits of Messina, which hosts the "Mountain" of Scylla, considered one of the 10 most beautiful reefs in Italy.
The territory is still mostly unknown by international divers but, thanks to the beauty and variety of its waters, and the unrivaled quality of its sea and the good weather conditions, Calabria can meet the needs of the most demanding scuba divers. Furthermore, a vacation with us will be not a simply diving holiday, but a complete travel experience, thanks to the excursions we will provide, the good food you'll taste, and the deep hospitality you'll find here!
Where can our visitors find out more about your business?
Visit our multilingual website www.megalehellas.net
E-mail us at info@megalehellas.net
Stay in contact with us on Facebook  https://www.facebook.com/diving.megalehellas.7
Instagram  https://www.instagram.com/diving.megalehellas
Call me on +39 329.4640045.
Gozo Diving and Gozo Technical Diving join RAID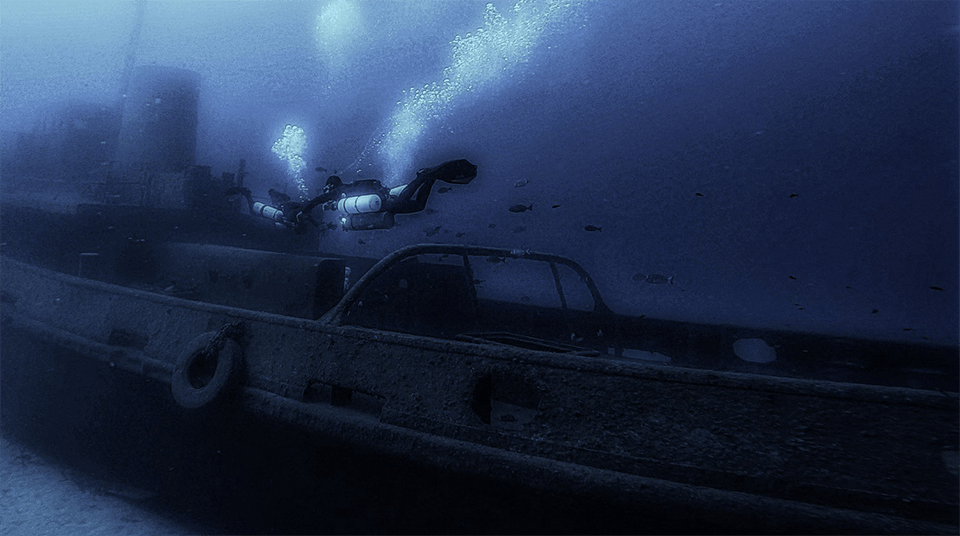 Great news for RAID divers around the world: Gozo Diving & Gozo Technical Diving have joined the RAID network and now offer RAID courses, and RAID-quality support in one of the classic Mediterranean dive destinations.
Malta is a well-known and highly rated diving destination. The water is warm (around 28 degrees), the visibility is epic (20-40 metres), and many sites have weak to moderate current. So, there are great dive sites for every level of experience, and these include fantastic and historic wreck dives.
Located on the Island of Gozo, RAID's new dive centre, offer the complete range of recreational, technical and Instructor courses. The facilities include two classrooms, access to an onsite pool and a full CCR room. So, visiting divers and instructors can enjoy nitrox, trimix, as well as oxygen-compatible air fills, rentals of sidemount cylinders, twinsets, and stage cylinders, DPV rental and of course high-end teaching, coaching and experienced guiding.
Gozo Diving and Gozo Technical Diving has more than 30 years of experience in training, exploration and diving professionalism. Now fully aligned to offer the the complete spectrum of RAID courses, which means both experienced divers as well as those who want to start exploring the underwater world can come and enjoy the dive site attractions of Malta and Gozo knowing they'll get the fun and full-service experience our agency and network of RAID dive centres are famous for.
To find out more, email: info@gozotechnicaldiving.com or visit their website at: www.gozotechnicaldiving.com
Photos: RAID Blog
DIVING talks 2022: 4 great reasons why you should attend!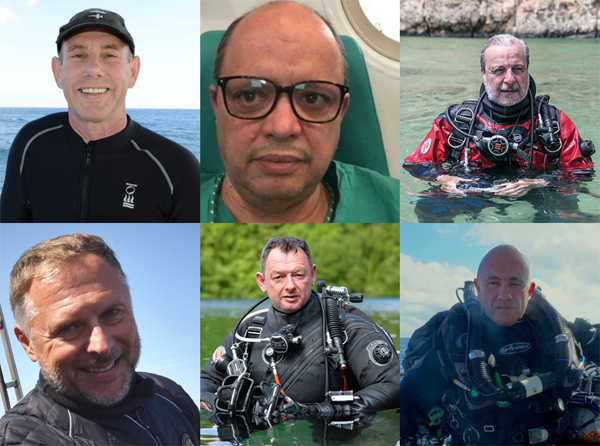 International Dive Show DIVING talks 2022 takes place from 6-9 October in Troia, Portugal. Here's four great reasons why you should attend…
1. The 'Talks' and the Speakers
What do you get when you have in the same room Dr Alessandro Marroni, Dr Óscar Camacho and Dr Simon Mitchell? Undoubtedly an incredible amount of knowledge in diving physiology and hyperbaric medicine. If you are a diver, you know the value of such a debate.
What do you expect to see in a Bill Stone presentation?
Wouldn't you like to discuss with Thomas Stachura, Leigh Bishop or Armando Ribeiro their findings underwater in the expeditions that led to the discovery and identification of new shipwrecks?
2. The Exhibition: brands and trials
It's about talking with 'who knows' and testing that piece of equipment even underwater if you want!
Friday, October 7, is BRANDS DAY. Try dive the Mares SCR Horizon, test your preferred scooter, and more. Bring shorts or a swimming suit. This is happening in the swimming pool. Join us on October 7. Diving Talks is also Brands Day!
3. DIVING talks is a family/ partner friend event
You don't need to leave your family or partner behind.
If you want to attend, transform this trip into a partner or family trip to Portugal. There are many things they can do while you enjoy the Talks.
It is not that you need to have something planned. The peninsula is such a fantastic site to enjoy; there's the beach if you want to relax by the sea, there are trails you can check out, or you can relax by the pool.
4. YOU CAN ACTUALLY DIVE!
If you have free time and want to explore Portugal underwater, DIVING talks can be the pretext for a 'stay and dive' side-program.
Diving talks partnered with Portugal Dive, a boutique dive concierge that organizes dive trips to Portugal; the mainland and in the Azores and Madeira archipelagos.
Diving recreational or technical, you can expect the European Atlantic's most transparent waters full of life, schools of fish, the big pelagic, and even monk seals: all that and wrecks, inland caves, you name it.
Opt to arrive one-week earlier or leave one-week later, and chose the stay and dive program for your type of diving and preferences.
For more information, contact Arlindo Serrão via e-mail: arlindo.serrao@portugaldive.com or check out the following links: