Diving with… Ahmet Durmaz, Sailing Liveaboard Okyanus JD, Turkey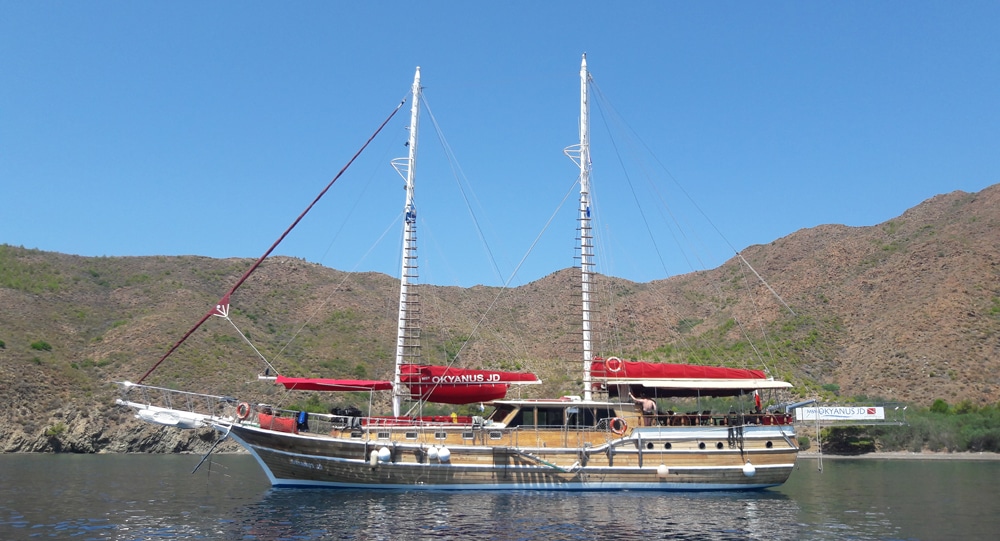 In this ongoing series, we speak to the people who run dive centres, resorts and liveaboards from around the world about their businesses and the diving they have to offer…
---
What is your name?
Ahmet Durmaz
What is the name of your business?
We are J-Diving and Tourism LLC in Turkey.
What is your role within the business?
I am the owner of my company.
How long has the business operated for?
Since 2006.
How long have you dived for, and what qualification are you?
I have been diving since 2000. I am SSI AOWI and CMAS 1* Instructor.
What is your favorite type of diving?
I like each type of diving as long as it's away from mass diving tourism. I like diving slowly and enjoy each moment underwater.
If you could tell people one thing about your business (or maybe more!) to make them want to visit you what would it be?
I am the only Sailing Dive Liveaboard in Turkey where I can bring together diving and yoga. Divers may attend our special diving and yoga tours. Divers who would like to be away from mass diving tourism may attend our tours. On the other hand, starting this year I will offer yoga and breathing techniques to divers after each dive briefing to prevent back pains while getting ready and after diving. Divers will overnight in beautiful bays and wake up in amongst wonderful scenery each morning.
Non-Divers are very important for us. They can swim freely since our waters don't have any dangerous species. Our SUP's can be used each time cost free. And we like hiking on the hills after diving.
What is your favorite dive in your location and why?
ATABOL Reef is my favourite dive place. It is rich with groupers & barracudas and it has incredible underwater topography.
What types of diving are available in your location?
We have reefs and drop-offs.
What do you find most rewarding about your current role?
I am always with my guests on my boat. I work for my guest's happiness. I don't leave my guests to others' hands. I practice my yoga almost every day and my guests may join me. I love to take them hiking on the hills. We also snorkel together.
What is your favorite underwater creature?
Groupers.
Are there any exciting changes / developments coming up in the near future?
We have applied to the Turkish Navy to get old ships for artificial reefs.
As a center what is the biggest problem you face at the moment?
Over-fishing and spear-fishing.
Is your center involved in any environmental work?
We have applied to the Turkish Authorities to prevent over-fishing and spear-fishing in our region. We have also been cleaning underwater when we see any garbage and also doing beach clean up in the coves during our dive season.
How do you see the SCUBA / Freediving / snorkeling industry overall? What changes would you make?
Scuba Diving centres are struggling hard to increase the number of licenced divers. The problem is how to keep divers active. In Turkey most of the daily dive centers are offering equipment for free. They do not rent equipment like us. But they miss the point that the more divers have their own equipment the more they would like to go diving. Seeing dry dive equipment at home encourages divers to go diving. Freediving is attracting more interest recently. I am offering my Sailing Dive Liveaboard to Freediving Instructors so that they can organise their own tours.
In Turkey we need urgent measures to protect our country underwater. Our waters are very clean, visibility is sometimes up to 50 meters and water temperature is good. We only need protected dive sites.
What would you say to our visitors to promote the diving you have to offer?
As J-Dive Turkey, we are specialized in Sailing Dive (Scuba and Freediving) Liveaboard in Turkey.
Where can our visitors find out more about your business?
Phone / Whatsapp +90 533 480 81 45
Social Media : OKYANUS JD
Jeff chats to… Ana Filipa Sobral, Founder of The Manta Catalog Project in the Azores (Watch Video)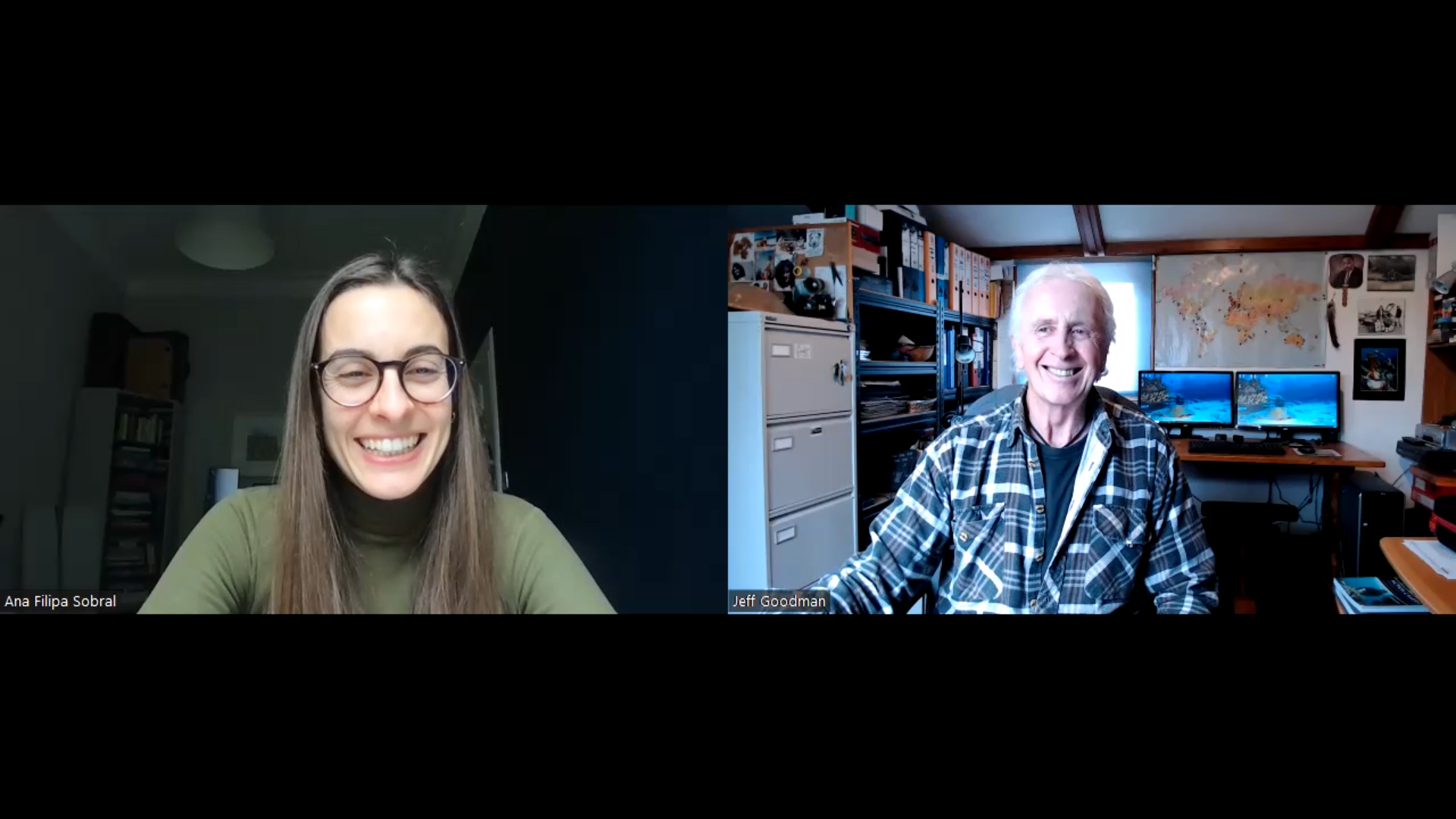 In this exclusive Zoom interview, Jeff Goodman, Scubaverse Editor-at-Large, chats to Ana Filipa Sobral, Founder and Project Leader of The Manta Catalog Project in the Azores.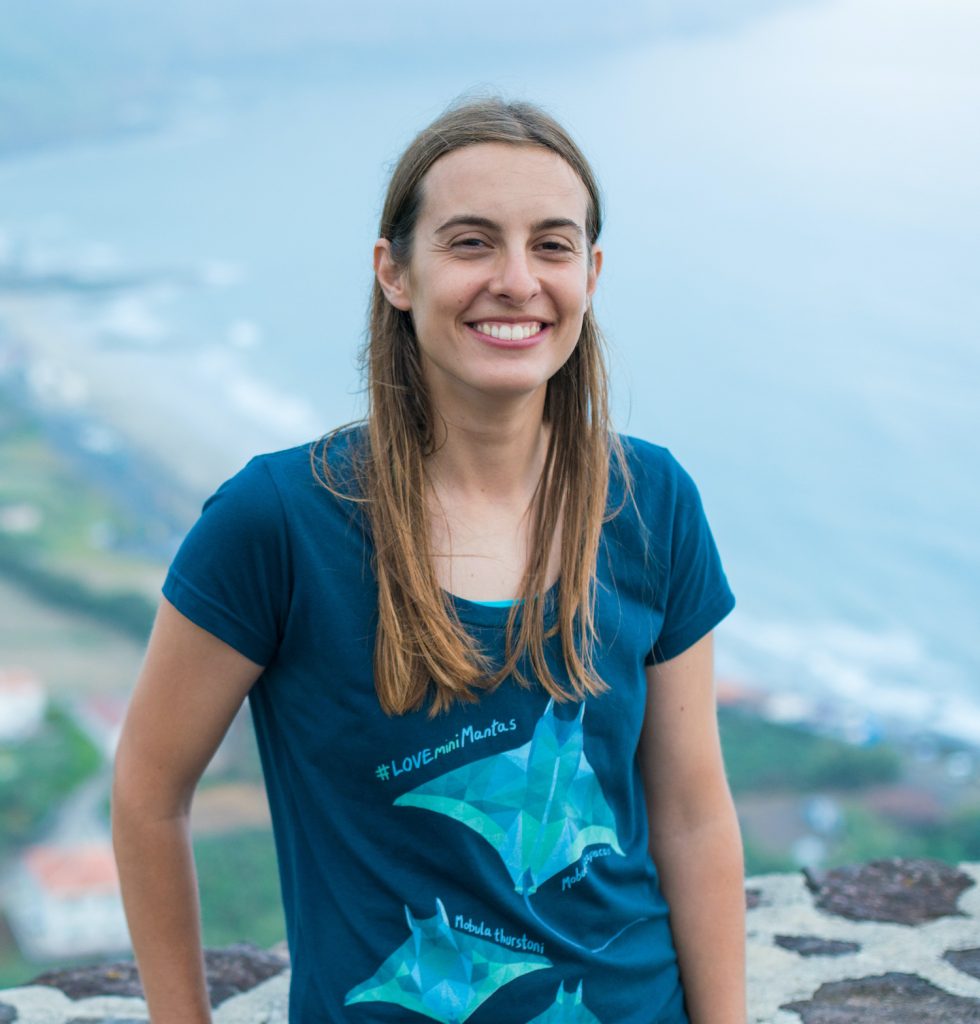 Ana Filipa Sobral is a marine biologist and conservationist based in the Azores Islands. She moved to the Azores in 2011 and once there, realised that this was one of the few places in the world where Sicklefin Devil Rays (Mobula tarapacana) gather in large groups, making it a strategic place to study them. She started the The Manta Catalog Project and through this project, collects photo ID and occurrence data on Mobulid Rays, with the precious help of divers and dive operators as citizen scientists.
Ana is also finishing her PhD which focuses on population genetics and connectivity of migratory elasmobranchs in oceanic islands in the Atlantic Ocean. The main goal fueling my research has been to help fill the knowledge gaps on elasmobranch biology and ecology to ultimately assist in the design of effective conservation and management plans aimed at protecting their populations in this remote region of the North Atlantic Ocean.
You can find out more about Ana's important work at: https://mantacatalogazores.wixsite.com/mobulaid/project.
---
Rather listen to a podcast? Listen to the audio HERE on the Scubaverse podcast channel at Anchor FM.
DIVING talks 2022: the discussion we all want to hear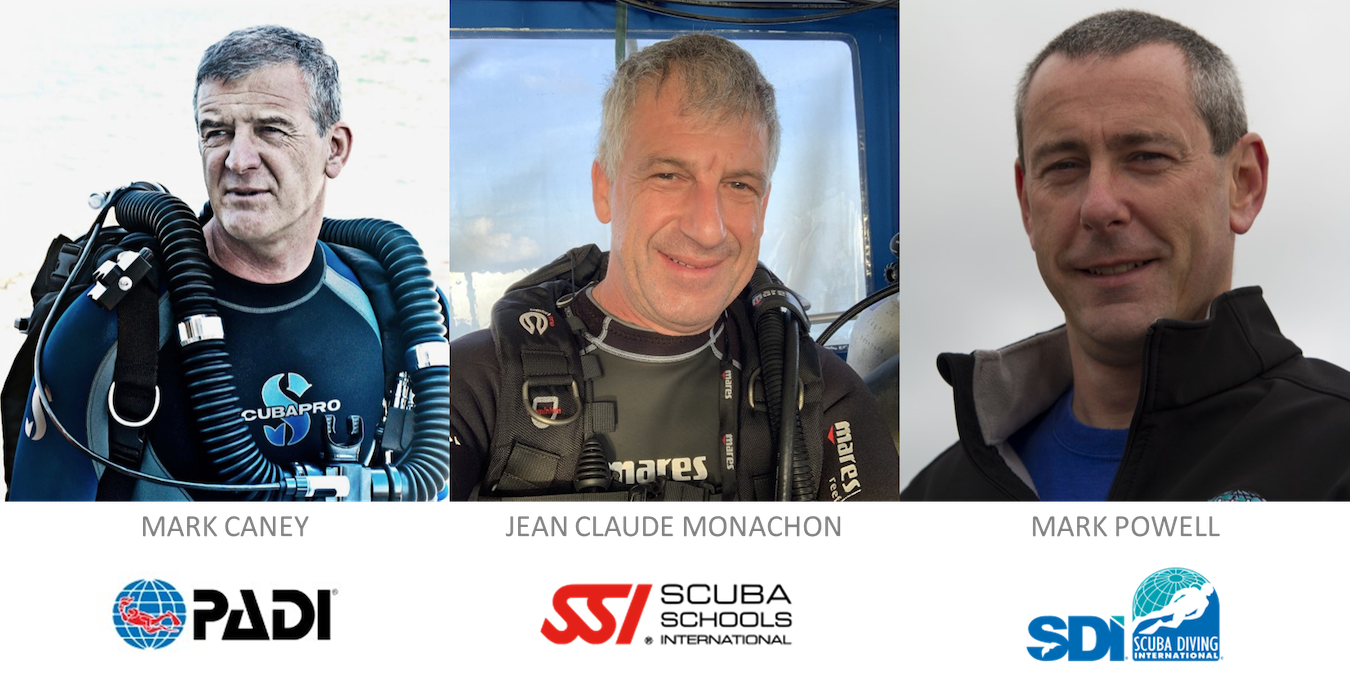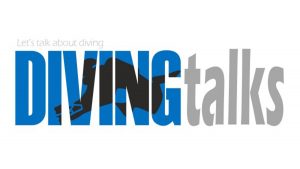 This year's DIVING talks event will take place in Troia, Portugal from October 7-9 2022. The event will bring together many of the world's leading divers, explorers, scientists, and researchers, and one of the highlights is sure to be the presentations.
Imagine having PADI, SDI and SSI in the same room to discuss the future of teaching in diving? This would be an exciting debate, wouldn't it?
Imagine no more. Mark Caney, Mark Powell and Jean Claude Monachon are going to be talking about diving through the perspective of the three biggest agencies: PADI, SDI and SSI.
Mark Caney, PADI – Professional Association of Diving Instructors' Industry Relations and Training Executive, is President of the European Underwater Federation, President of the Rebreather Training Council and President of the World Recreational Scuba Training Council.
Mark Powell is the SDI – Scuba Diving International Director of Global Development
Jean Claude Monachon is SSI – Scuba Schools International Vice-President, International Business Development & Marketing.
This is one 'talk' you won't want to miss!
For more information, contact Arlindo Serrão via e-mail: arlindo.serrao@portugaldive.com or check out the following links: